Well, hopefully a generous helping of cool reviews will keep your temperature down. Enjoy!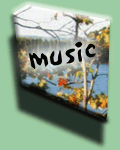 Nicky Rossiter is quite impressed with the medieval British music recreated by Hesperus on The Food of Love. "They are surprisingly good even to the untrained 21st-century ear," he says. "If these tunes could get the airplay that other genres are allotted, I believe we might get a revival of interest in medieval music akin to what Riverdance gave to Irish traditional tunes."
Chet Williamson says Pat Kilbride's Nightingale Lane is "a real treat for guitar aficionados as well as Celtic music lovers, and I recommend it highly." This solo album from from Kilbride, known for his work with the Battlefield Band and Kips Bay Ceili Band, shines "as brightly as fresh strings."
Rachel Jagt enjoys the storytelling style of Eamon O'Tuama's songwriting as evidenced by Behind Every Life. "This is a good record -- it even has moments of true greatness -- but it's as if they were chasing a feeling they never quite reached," Rachel says.
Jenny Ivor is unimpressed by the "celebration of the neo-pagan world view" expressed by Gaia Consort in Gaia Circles. "Although I enjoy some of the guitar work, not one tune or chorus has embedded itself into my subconscious," Jenny says. The music, she explains, is "too easily forgettable."
D
onna Scanlon is rejoicing greatly with her new copy of Jews With Horns, a CD from the Klezmatics newly reissued by the folks at Rounder. "The Klezmatics successfully blend old and new into a lucid, well-balanced album that should have you at least dancing in your seat -- if not around the room -- most of the time," Donna says.
Wil Owen is intrigued with the Nubian and Arabic styles presented on The Drummers of the Nile Go South by Mahmoud Fadl. "Anyone interested in North African percussion would more than likely find this CD worth the purchase price," Wil says.
Pamela Dow shares the Memphis roots of bluesman Charlie Musselwhite on his new CD, One Night In America. "He shares his Memphis roots with pure passion and total honesty, walking us down memory lane with all it's heartache and pain," she says. "This recording has a story to tell, touching many emotions, a genuine gift from the artist himself."
Sarah Meador says Philadelphia singer-songwriter Eric Balkey's CD Negotiations & Compromises climbed into her head and started rearranging things there. "Listen to it sometime when your own thoughts are wandering, and you're not too uncomfortable thinking about compromises in your own life," she says. "Listening to someone else tell their story, they might not seem so bad."
Alana Berger shares a pleasant listening experience with the Medicine Cabinet of Erik Douglas Tasa. "It's the lyrics that are captivating and set Tasa apart from other folk artists," Alanna says. "He is quite poetic, often using a stream-of-consciousness approach, baring his soul in his quest for truth and meaning in this, our daily existence."
Nicky encourages everyone to relive their childhoods by listening to Darryl and Dallas Cornell's new CD, Glass Door. "These are the forgotten, well-known songs that deserve better," Nicky insists.
C
. Nathan Coyle chimes in with True Bluegrass, a compilation disc "providing a rather broad range of musical styles, talents and instruments." Nathan says this album "is an excellent means of exposure to the bluegrass range of the musical spectrum."
Wil goes on a soothing journey east with Ron Korb on Japanese Mysteries, one of Korb's many global flute excursions. "Korb is, without a doubt, a master flute player," Wil says. "I am fairly confident you will soon add the rest of Ron's recordings to your collection once you have experienced his talent on the flute."
Richard Cochrane says it plainly in his review of Taking the Long View by W.O.O. Revelator: "This music will leave a nasty stain on your ears." But don't be so quick to dismiss this "loud and proud" punk jazz....
Paul de Bruijn says Mishi Donovan's Journey Home provides "intense songs from the heart." It draws on Native American influences in a folk-rock environment, Paul says, "to create a heady brew."
Tom Knapp engages in acts of musical piracy with Craig Williams, a.k.a. Long John Skivee. Read the interview to get the scoop on the popular Pyrates Royale!
Ellen Rawson reports in from the road to give us a taste of Pipelines: Kathryn Tickell's Piping Journey. See what made this show in Basingstoke such an amazing evening....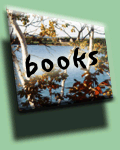 Gregg Thurlbeck visits The Vile Village along with writer Lemony Snicket and the Baudelaire orphans, whose misfortunes continue in A Series of Unfortunate Events. "What deliciously dreadful fun, so much in the tradition of the Brothers Grimm and Roald Dahl!"
Mardi McConnochie's historical novel Coldwater "recasts the Bront' sisters into the daughters of a penal colony governor on the stark island off the coast of Australia," Donna explains. "McConnachie writes with a sure hand, steady vision and just the right amount of melodrama in her portrayal of the grim, bleak island that serves as a backdrop to the sisters' story."
The Battletech series continues with Storms of Fate, the latest installment by Loren L. Coleman. "True to form, another Battletech author has given us a story that is neither light nor bogged down, with just enough action to make this war seem quite real," says reviewer Carie Morrison.
Tom applauds the idea and execution of Generations, a four-part Elseworlds tale by John Byrne. "What if comic-book heroes aged just like we do? ... The idea is very good, and Byrne -- who both wrote and illustrated the story -- makes Generations an all-around winner," Tom says.
Wil finds the setup shocking in Lori Lansens' Rush Home Road, but says the audiobook delivers an emotional punch as the story of an abandoned child and her elderly guardian unfolds. "While it is hard to listen to these tales of woe, it is even harder to not pop in the next tape as each comes to an end to hear what happens next," Wil says.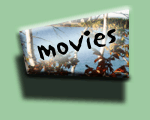 Janine Kauffman takes on the world of spies and male modeling with Ben Stiller and Zoolander. "Goofy as the plot is, Stiller's coup is bringing in real-life models and hangers-on to, essentially, play themselves," Janine says. "Part of the fun of Zoolander is to see how many of them you can spot."
Tom journeys back to the Jurassic with Big Al, the star of Allosaurus. "The living, breathing dinosaurs presented here are so realistic that captivated children might not even realize they're watching something educational," Tom observes.
The Fifth Element, Tom says, is "a cinematic case for style over substance. ... The plot remains sketchy, true, but the movie is still fun in that basic I-don't-care-what-it's-about kind of way."
Alas, another edition draws to a close. Hurry back for more next week!
27 July 2002
It was a tiring but satisfying weekend, and we're happy to report that both the three-year-old Adams County Irish Festival and the brand-spankin' new Elizabethtown Celtic Revels went off without a hitch. Comfortably sated on a weekend full of good music, we roll out the next edition of Rambles for your enjoyment.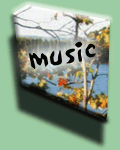 Tom Knapp explores some nontraditional Irish traditions in this new interview with Celtic rocker Maggie Drennon, who went from success with SixMileBridge to build a new following as leader of the Maggie Drennon Band. See just what makes Maggie tick!
Nicky Rossiter sings the praises of Joe Heaney's The Road from Connemara. "Opening this double CD was like stepping into an Aladdin's Cave of traditional Irish music," Nicky says. "In a hefty box it contains all that makes folk music great and accessible."
Nicky discovers the Cape Breton quintet Slainte Mhath, and says the band's "real love for the music (comes) bursting through in every track" of the CD VA. "This is a group that excels at musicianship and should have a bright future in the music business."
Naomi de Bruyn says Eileen Laverty's Dancing with Angels has rapidly become a favorite in her home. "Eileen's lyrics show a great understanding of the world around her, and an insight into relationships," Naomi says. "This Canadian singer-songwriter, by way of Belfast, North Ireland, is loaded with an abundance of talent, and thankfully she is sharing!"
Tom gives a second listen to Boston's Celtic Clan. To Beat the Band has a few hitches, Tom says, "but given that Boston is a far commute, I'm glad to have the band on disc."
Jennifer Hanson makes her entry into Rambles territory with Must by the Nordic traditional duo Harv. "The unusual combinations of harmonies and dissonances are something that gives much Nordic traditional music its unique flavor, and the listener who finds them off-putting at first should persevere," Jennifer says. "Must is a fine group of varied tunes that is enhanced by superb playing."
Jenny Ivor heartily recommends Flute Traveller, a global excursion with Ron Korb. "It is time-travel combined with world travel, and is quite wonderfully bewitching," Jenny says. "It is a rare gift in the hustle and bustle of today's world to find such a genuinely calming and transporting selection of music, but to have it expertly played by Korb on his unique collection of flutes is even more precious."
Wil Owen lays back and relaxes with World Lounge, a new Putumayo compilation with laziness in mind. "I don't think you can go wrong when you purchase a Putumayo CD," Wil notes.
Ellen Rawson mourns the passing of Dave Carter with this review of When I Go, a newly re-released recording from Carter's early days with Tracy Grammer. "This independently released album that was recorded mostly in Grammer's kitchen on a tight budget in 1998 ... places them clearly in the bluegrass-tinged element of folk music, but it's not truly bluegrass music," Ellen says. "It's more a relaxed acoustic folk style that defies a niche within the acoustic music universe."
Ellen says the new Bruce Cockburn compilation, Anything Anytime Anywhere: Singles 1979-2002, is a treat for long-time fans. "For new listeners, it's a good introduction to an artist who's received a lot of radio airplay but still isn't a household name," she says.
Tim O'Laughlin says the guitar playing on David Falcone's album Behind Your Eyes is exquisite, but the songwriting pales in comparison. "I think my biggest complaint about this CD comes from having found these flaws in a work that is otherwise so brilliant that it is close to perfection," Tim says.
Jimmy King shines in his bluesy concert CD Live at Monterey, says reviewer C. Nathan Coyle. "If you close your eyes," he says, "you can smell the beer and sweat around you."
Lynne Remick likes the poetry to be found on Nanci Griffith's Poet in My Window. "Yet," Lynne says, "I think it's the music that moves the poetry, rather than the words."
Richard Cochrane is fairly dismissive of the electronic jazz found on Paul Lansky's Conversation Pieces. "These are pleasant enough pieces of background music, and they would probably sound better performed by live musicians," Richard says, "but ultimately the composition itself is fatuous and unlikely to please any but the least demanding listeners."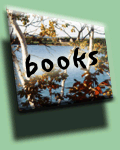 Paul de Bruijn enjoys the translation of Yiddish poetry into song in Still Soft Voiced Heart, featuring singer David Wall and pianist Marilyn Lerner. "There is a focus and intensity to their music that is amazing to hear," Paul says.
Tom exposes The Cult in this classic tale by Jim Starlin. "The Cult was one of the best comic-book series of the late '80s, and I'm pleased to say it holds up more than a dozen years later," Tom says. "This one's a keeper."
Laurie Thayer is happy to see two of Marion Zimmer Bradley's Darkover novels, The Heritage of Hastur and Sharra's Exile, reprinted this year as the omnibus Heritage & Exile. "If you have never read any Darkover books before, this is an excellent place to start -- but I warn you, once you have begun, you'll want to know the entire history of Darkover," Laurie notes.
Jenny zips back to '67 for a handshake with Anne McCaffrey via Restoree. "If you are already acquainted with Anne McCaffrey, this is an interesting comparison to her later work and an addition to your bookshelves that you will be drawn to read more than once," Jenny says. "If you have not yet begun to read or acquire her prolific and excellent variety of series, then this light tale is an ideal chance to sample her style without committing to a run of some 16 books!"
Donna Scanlon goes on a grand adventure with Eva Ibbotson's Journey to the River Sea. "As always, Ibbotson's characters are delightfully drawn with little restraint," Donna says. "Journey to the River Sea begs to be read aloud to all ages."
Conor O'Connor accompanies the assassin Shiraz on two quests in The Phoenix Orb, a new novel by Alana Clarke. The author, Conor says, has created a world "in which historical incongruities and anachronisms abound, clashing unashamedly (and sometimes with comic effect) with the medieval setting."
Lynne Remick seeks answers to a 20-year-old murder in Michael Connelly's City of Bones. "A Los Angeles resident himself, ... Connelly creates and riveting mystery against a vivid L.A. backdrop," Lynne says.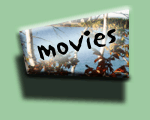 Mary Harvey has already shared her opinions about Alan Moore's graphic novel, From Hell. Now she compares it to the movie, directed by the Hughes brothers and starring Johnny Depp, Heather Graham and Ian Holm. "The movie an enjoyable, excellent and respectful turn on an age-old story, as well as being a sinister foreshadowing of the modern age," Mary says. "It may be too long and too gory for some viewers, however."
Tom spends some quality time with Tom Hanks on a deserted island in Cast Away. "There's very little action. There's not a lot of dialogue, either. There is rarely more than one actor on screen. Special effects are at a minimum, and there's not much of a musical score," Tom says. "Sounds dull, perhaps. And yet Cast Away is a phenomenal movie, in part because director Robert Zemeckis was willing to throw away the usual trappings of a Hollywood 'hit.'"
Tom also witnesses a war in Heaven spilled over on Earth in the 1995 film The Prophecy. Despite the bad press given the movie's two sequels, Tom says, "The Prophecy is disturbing -- I defy you to look on a heavenly battlefield without the slightest quaver -- and absorbing. The story will keep you guessing to the very last frame."
To close, Gilbert Head shares some feelings of incredible loss -- and the lessons they imparted -- in his rambling titled simply Jess.
Another edition comes to an end. See you next week!
20 July 2002
Our editor is putting today's edition together on the run -- after all, this is a busy weekend because his Irish band Fire in the Glen performs Saturday at the 2002 Adams County Irish Festival, near Gettysburg, Pa., and on Sunday the band plays at the new Celtic Revels festival in nearby Elizabethtown. So let's get straight to the point and get those reviews flowing!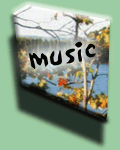 Jenny Ivor says The Wind in the Reeds: The Northumbrian Smallpipes, a newly re-released recording from the Cut & Dry Band, is "essential listening for students of folk and in particular, those who appreciate the pipes."
Donna Scanlon has a high opinion of the Canadian folk band Tanglefoot, whose new CD Agnes on the Cowcatcher was "well worth the wait." "The moods of the songs are tough and tender, whimsical and wise, carefree and careworn and everything in between," she says. "The music and lyrics mesh neatly, and the result is music that is speaks to the senses and emotions."
Nicky Rossiter enjoys a big night out while staying in with Jez Lowe & the Bad Pennies Live at the Davy Lamp. "This double CD ... is a tour de force of what live folk should be," Nicky exclaims.
Naomi de Bruyn relaxes by the water with the Kitchen Band and Simply. "The vocal harmonizing that these gentlemen provide is wonderful to listen to as they play through material that ranges from Celtic to Canadian, the old and new," Naomi says. "It is a great collection, and the musicians expand upon the original pieces and bring more enjoyment from the new arrangements."
Tom Knapp, still jazzed from his rousing review of Fairport Convention's new box set, delves back into the legendary British band's discography for an old favorite, In Real Time: Live '87. The CD, he concedes, is a cheat. "It's also a damn fine album."
J
enny joins Terry Oldfield for a Turning Point and decides, "despite some minor niggles," the CD is a success. "If you like the flute, if you like predominantly female vocals with reverb and the elusive sensation of phasers, you will like this album," she says.
Wil Owen has a mixed reaction to The Best of Greece, Vol. 3, a compilation disc featuring the music of four bands and soloists. "The music is lively and entertaining," says Wil, who calls it "a pretty decent addition to my world music collection."
Wil learns a bit about the Portuguese tradition of fado through Fado Em Mim, a new recording by the singer Mariza. "You don't have to be Portuguese to feel the outpouring of emotion," Wil says. "The quality of this music can be felt whether or not you understand the words Mariza sings."
C. Nathan Coyle says Jack Cooper's Land of Plenty should appeal to "the second-generation John Denver fan. ... There's a love of nature and fellow man prevalent in all these songs, but those feelings are tempered with reality's edge."
Evan Johns & the Hillbilly Soul Surfers hops "between surf and psychobilly with everything in between," says reviewer Sarah Meador after listening to the band's new compilation disc Moontan. "Evan Johns has been described as a country singer, but only if you took country and ran the voltage for a good-sized amplifier through it," she says.
W
illiam Kates says Nerissa and Katryna Nields, a pared-down version of the Nields, have struck gold with their new release Love & China. "With first-rate songs, musicianship, vocals and production, Love & China ... could well be their most fully realized and best effort to date," William says.
Pamela Dow celebrates the gospel of Delta bluesman Mississippi Fred McDowell and the re-release of his 1969 recording I Do Not Play No Rock 'n' Roll. "This recording is an honest reflection, a sincere look, at Mississippi Fred McDowell, the man and his music," she says. "I consider this album a treasured piece of blues music history, the value of which cannot be measured."
Statements Quintet took a few risks with The Cat's Pyjamas, and Richard Cochrane says it pays off. "The sheer exhilaration in the music keeps you listening, and the group's flexibility keeps you guessing," he says.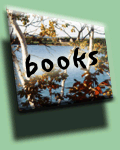 Tom serves up another interview with one of the current shakers in Celtic rock music: Angus Richardson with the Australian bagpipe band Brother. Read the interview to see what Angus has to say!
Jenny says author Sharon Shinn has carried the writing styles of Charlotte Bront and Jane Austen into the future with Jenna Starborn. "The tale of human endurance, love, loss and redemption is of no surprise to anyone who has read or seen an adaptation of Jane Eyre," Jenny says. "Even so, it is interesting to see how the plot can survive the centuries and emerge transformed into a new, futuristic story."
Wil explores the mysterious island of Dinotopia with Alan Dean Foster in Dinotopia Lost. "Those of you familiar with Foster's work ... know his writing style tends to flow seamlessly," Wil says. "Best of all, you don't even need to be familiar with Dinotopia to pick up this novel."
Donna says author Graham Joyce falters a bit while building suspense in Indigo. Towards the end, Donna says, "the prose falls flat, and the plot becomes cloudy."
Nicky is a long-time fan of David Morrell's writing. However, Nicky says the audio version of Morrell's novel Long Lost faltered slightly. See why!
Wil says it was a hard book to get through, but he still recommends Charles W. Meister's Religion: Bane or Blessing? as an exploration of world theologies and their impact on humanity. "In the end, I liked what he had to say despite the occasional stumbling in the way the material was presented," Wil says.
Tom enjoys the occasional shiver and the peek at Irish attitudes towards the supernatural in True Irish Ghost Stories, a book published by St. John D. Seymour and Harry L. Neligan in 1914 and recently brought back into print. "These aren't the sort of ghost stories to be told around a campfire; they read more like some polite parlor discourse over a pot of tea or a bit of gossip down at the pub," Tom reveals. "There's a hint of embarrassment, too, as if a ghostly experience isn't something you'd want linked to the family name."
Mary Harvey samples Neil Gaiman's Murder Mysteries, a story illustrated by P. Craig Russell. "They worked together on #50 of the award-winning Sandman series," Mary notes. "This one-shot from Dark Horse is just as visually stunning as their earlier project, and just as disturbing."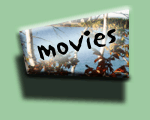 Miles O'Dometer says Time & Tide "has been called every name in the book -- good and bad -- by every critic who's taken two hours to look at it." Check out his review to see what Miles has to say.
Tom finally got a peek at The Opposite of Sex, a Christina Ricci vehicle from 1998. "This movie isn't for everyone, and those uncomfortable with blatant homosexuality should probably stay far away," Tom warns. "However, anyone with a reasonably open mind should have a treat with this dark comedy and sexual psychodrama, which is certainly one of the more unique films I've seen in a while."
Tom was awed by the wonderful cinematography that went into making The Blue Planet: Seas of Life -- Ocean World & Frozen Seas, a two-part documentary on marine life. "A stirring soundtrack by George Fenton and excellent narration by British actor David Attenborough combines with those eye-popping visuals to make a package that's hard to tear your eyes away from for even a second," he says.
Time to go make music. See you next week!
In Memoriam
Alan Lomax, folk music's foremost pioneer and ethnomusicologist, passed away on the morning of July 19, 2002.
Lomax was born in Texas in 1915. In the early 1930s, he and his father, pioneering folklorist John A. Lomax, first developed the Library of Congress' Archive of American Folksong as a major national resource. Alan Lomax has been called "The Father of the American Folksong Revival" for his subsequent work as an ethnomusicologist, record producer and network radio host/writer. As a radio producer and field recordist at the BBC, he sparked a British folksong revival, which soon fueled the British pop-rock invasion.
The author/producer of many books, scientific articles, films and record releases, Lomax has been a passionate advocate of "cultural equity," a principle which proposes to reverse the centralization of communication and give equal media time to the whole range of human cultures. After six decades ofÊ "folk song hunting" he retired to Florida in 1996. (Additional information can be found at the Alan Lomax website.)
Also Friday, Dave Carter, half of the folk duo Dave Carter & Tracy Grammer, died of an apparent heart attack in Massachusettes. Carter was stricken while exercising at his hotel near Greenfield, MA, where duo was to appear at a folk festival this weekend.
Carter & Grammer produced two critically acclaimed records for the Signature Sounds label. Carter liked to classify their remarkable work as as "Post-modern mythic American music."
13 July 2002
Just a few days ago, the area surrounding my home in Lancaster, Pa., was blanketed with thick smoke, the product of forest fires in Quebec. Amazing how far-reaching these things can be! But now, it's time to turn to another exciting edition of Rambles!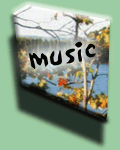 Naomi de Bruyn had a lot of fun with the Highland Rovers Band and Knights at the Castle. Says Naomi, "They'd be great to see live -- a very energetic bar band who's ready to give you reason to party!"
Nicky Rossiter is pleasantly surprised by For the Love of Song, a new recording by singer Jill Dornan. "This is a labour of love," he says. "It takes a selection of beautiful well-known songs and gives them a treatment that can only be provided by singers who truly love the material."
Brass Monkey had quite the reputation in British folk circles even before they reformed in 1997. But, despite their rep, Charlie Ricci labels the band's newest album "a disappointment and a bore." Going & Staying," says Charlie, "is to English folk music in the same way that Lawrence Welk's music is to jazz."
Tom Knapp says there are "plenty of performers from Nova Scotia who sound more polished than McGinty." But the trio's album Atlantic Favorites is worthwhile, he says, "for the spirit behind it; more than a studio recording, it reminds me of a handful of friends singing the songs they love in good company."
L
aurie Thayer has simple advice when it comes to her review of The Rose: "Go," she says. "Pick up some Mediaeval Baebes." Do you need more reasons than that? Read Laurie's review!
Lynne Remick finds music that's more pleasing to her ear in The Inuit Artist World Show Case than she did in her last excursion in Inuit music. But with so much variety, she says, it's "difficult to figure out exactly where the heart and soul of Inuit music lies."
Chet Williamson says the instrumental work on Come Along With Me "is of the highest caliber" ... so why does he balk at recommending this album? Read Chet's review to see the major failing in this new bluegrass CD from Baucom, Bibey & BlueRidge.
Jason Shain writes about everyday things, and that is the appeal of the music on Here I Am. "There is no fancy 'footwork' here," Nicky says. "The songs depend on a strong lyric that will grab your attention."
J
anice Snapp makes her Rambles debut with The Next Hundred Years, a landmark recording by blues singer Ted Hawkins. "It's Hawkins powerful singing that makes this CD worth listening to again and again," Janice says.
Ellen Rawson likens singer Margaret Jane to Ani DiFranco and Tori Amos after hearing her debut album, Mate With Life. "There's a glint here and there that demonstrates there may be more to her than initially meets the ear," Ellen says. "She might want to emphasize those highlights on future recordings."
Tom Schulte celebrates a new release from Tomato Records, aptly enough The Best of Townes Van Zandt. "After the work Tomato Records did in documenting the Van Zandt career, it is appropriate the label should mark its resurgence with this definitive compendium," he says.
Wil Owen enjoys some light jazz with the Mike Longo Trio on Still Swingin', which recalls the heyday of early jazz. Read Wil's review to see if Longo lives up to the name of his mentor, "Dizzy" Gillespie!
Ken Fasimpaur explores a strange, new-age world in Avantgardism: Drum n' Bass Vol. 1. "What you might not expect from this description are the complexities and subtleties in drum n' bass material," Ken notes.
Nicky is happy to go back to Nanci Griffith's roots with the recent re-release of Once in a Very Blue Moon. "This album features Nanci Griffith doing what she does best, giving gutsy renditions of songs that have something to say," Nicky says. "I am always amazed at how her voice and interpretation belie her fragile looks."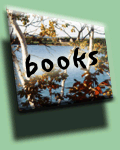 Gaelic Storm provides the music, Tom provides the words as the popular steerage band from Titanic makes a big splash at this recent performance in Pennsylvania. Read on to see what the hubbub is about!
Sarah Meador is overwhelmed with nostalgia for a bygone era after reading Science Fiction of the 20th Century: An Illustrated History, an ambitious and thorough examination of the genre by Frank M. Robinson. "While it is full of lush gorgeous artwork, it's also full of text -- well researched, entertaining, historical text," Sarah says. "It can't possibly be read in one setting, and you will want read it."
Donna Scanlon reaps a pleasant reading experience in Hannah's Garden, the new novel from Midori Snyder. "Snyder writes with strong sensory imagery, especially sounds and scents," Donna says. "She portrays each scene vividly, and the characters are well-rounded and credible."
Sarah questions the claims of "deep social relevance and moral teaching" in Lion's Blood, an alternate history novel by Steven Barnes -- but she says the story is strong. "The politics of the New World are well handled, and concern over how it would all turn out kept me up through the night," Sarah says, noting that the story kept her reading "for six hours straight."
Tom says author Chet Williamson restored his interest in The Crow franchise with the novel Clash By Night. Read one to see why this episode in the series caught his attention -- and held his interest.
Nicky explores the stars with Chrissie Blaze and Mercury Retrograde: Your Survival Guide to Astrology's Most Precarious Time of the Year. "The book is a fascinating storehouse of information on astrology and sun signs, and it even has lists of what to do or not to do to minimize the effect of the retrograde," Nicky reports. "You may come to this volume skeptical but Blaze puts forward some strong evidence."
Wil sought understanding of the disease when he listened to Cancer Schmancer, a biographical audiobook by actress Fran Drescher. He didn't really find what he was looking for, however, and he doesn't recommend the book "unless you are a huge Fran Drescher fan, specifically have (or know someone who has) uterine cancer, or just like listening to pretty women talk very openly about their personal lives and body parts."
Paul de Bruijn taps into the darker half of Shanti Ananda in her book Conversations with My Dark Side, an internal narrative brought into the open. The result, Paul says, "is worth reading just by virtue of its honesty. It shows you into the inner recesses of the narrator's mind and let you see through her eyes."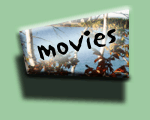 Mary Harvey takes a look at the no-win situation spelled out in Wonder Woman: The Hiketia, a new graphic novel written by Greg Rucka. "It's a very different sort of comic-book story," Mary says, as Earth's mightiest female hero finds herself pitted against the resourceful cunning of the Batman.
Tom was spellbound by the 1993 movie Gettysburg, which focuses a tight lens on three days of terrible fighting in the American Civil War. "The conflict is ugly at times," Tom says. "Men fight and die in desperation. You can sometimes feel their fear, their hunger, their pain. But wow, Gettysburg brings the battle and the men who fought there back to life in a way I never dreamed possible."
Miles O'Dometer takes us to Newfoundland, circa 1949, to peek in on The Widow of Saint-Pierre, which "brings together powerful acting; a riveting, true story of extraordinary people trapped in extraordinary circumstances; and some of the most beautiful, understated camerawork ever to hit the screen," Miles says. So what are you waiting for??
That brings us to the end of another edition. See you in a week!
6 July 2002
Whooo! Still a little dazzled by some spectacular displays of fireworks; here in southcentral Pennsylvania, several communities -- including downtown Lancaster -- have outdone themselves this year to celebrate the Fourth! We hope everyone in the U.S. and Canada enjoyed their respective days: Independendence Day, here, and Canada Day, north of the border. Now let's enjoy some fireworks here as Rambles lets loose with another colorful bunch of reviews!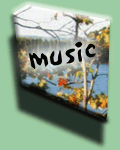 Tom Knapp chats with Gaelic Storm frontman Patrick Murphy about surviving Titanic and developing a first-class band along the way. Check out this interview!
Cheryl Turner leaves her beloved Cape Breton fiddle/piano duets behind for the moment and returns to the Scottish roots with Legacy of the Scottish Fiddle, Vol. 1 by Alasdair Fraser and Paul Machlis. "It is an excellent collection of tunes with outstanding musicianship, and those who enjoy traditional Scottish tunes -- particularly airs -- played with heart will love this album," Cheryl says.
B
ill Knapp jumps back in time to the days of when Irish soldiers battled for the Union in the American Civil War. Rock of Erin, recorded by the 69th Pennsylvania Irish Volunteers, "is exactly what you'd expect it to be: rousing, inspirational and toe-tapping," Bill says.
Nicky Rossiter says Brother doesn't give you much to go on -- only five tracks -- on the CD I You You Me, but it left Nicky wanting more. "The group sounds equally accomplished at driving rock and thoughtful reflection," he says. (And for more, you can check out our reviews of three previous Brother CDs and, in a week or so, read a new interview with a brother from Brother!)
Tom can't get enough of Howie MacDonald, a Cape Breton fiddler and musical "institution." Take for example MacDonald's CD The Ceilidh Trail, which Tom describes as "a great taste of Cape Breton musicianship." Read on to see why!
Lynne Remick takes a dip into the musical pool of northern Canada. But the mixed bag in Charlie Ningiuk's Inuit Nunangani, Lynne exclaims, is "too weird for my tastes!"
Chet Williamson takes a peek at the early days of Les Daniels, Martin Mull and Sam and Bob Tidwell, all working together as the Double Standard String Band. This self-titled release of early material is "a fun, quirky set of songs, unfortunately marred by the sub-par vintage recording techniques," Chet reports.
B
ut Chet feels let down in a big way by Dolly Parton's latest release, Halos & Horns, which fails to live up to the standards set by her recent Sugar Hill CDs. For an in-depth analysis of the album's litany of woes, follow the link and see what Chet has to say!
Paul de Bruijn says Michael Plishka has split the tracks on Spit, Sputter, Blow....; some are very good, Paul says, and some are very much not. Read Paul's review to see what divides them!
C. Nathan Coyle says Carl Cacho demonstrates a unique folk-rockin' style on his new CD. "Spark offers a lot and delivers in every song," he says. "Cacho's lyrics are smart, subtle and amusing while his guitar covers a broad range of influences."
Charlie Ricci likes the sound of Four Bitchin' Babes member Megon McDonough on her early recording Day By Day ... but says she needs to sing a few less sentimental folk-pop songs and develop more of an edge.
Turning to blues, Nicky says Frank Morey's CD Cold in Hand "is a fascinating album. ... Oh, how I wish some of these songs could get a wider audience, to replace some of the trash that radio stations offer."
Wil Owen says hello to Antibalas, "THE party band of NYC," when he spins Talkatif, a progressive jazz disc heavily leavened with various world influences. "It certainly sounds as if this group of musicians had quite a bit of fun making this CD," Wil says.
Erin Bush says pianist Jim Wilson "mixes smooth jazz and new age styles with hints of Celtic, pop and classical music to create a soothing yet expressive sound" on his second album, Cape of Good Hope. "Wilson is hardly breaking new ground in this genre, but for the most part Cape of Good Hope sounds more fresh than derivative," Erin notes.
While on the subject of jazz and in the wake of Independence Day in the United States, don't miss Sheree Morrow's review of Homeland: A Tribute to the Spirit of America.
The Gosford Park soundtrack made a good impression on reviewer Paul de Bruijn. "Patrick Doyle has created some incredibly elegant and graceful music, with a sense of formality that unifies the CD," he says.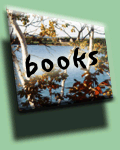 Ellen Rawson takes us to the Borderline stage for a London performance by Stacey Earle and Mark Stuart. Check out Ellen's review of the show!
Mary McLaughlin makes sean-nos singing possible through her new Mel Bay tunebook, Singing in Irish Gaelic. "If you want to enjoy the rapidly reviving art of sean-nos singing it will get you on the right track," Nicky says. "Even if you do not aspire to being a singer, this book and CD are an excellent value."
T
om put Jane Yolen's The Fairies' Ring to the ultimate test, and it passed with flying colors! "Yolen has collected and adapted some marvelous pieces of fairy lore in this slim volume," Tom says. "I know two children whose bed-time reading list has just expanded."
Conor O'Connor delves into our cultural past with Turn Off Your Mind: The Mystic Sixties & the Dark Side of the Age of Aquarius, an exploration of those tumultuous years by Gary Valentine Lachman. Lachman, Conor states, "approaches the subject not as one who participated in the making of that heady decade, but as somebody who seeks an understanding of what happened at that point in our history, and why."
Nicky isn't entirely convinced, but he still says Feathers Brush My Heart: True Stories of Mothers Touching Their Daughters' Lives After Death by Sinclair Browning "will provide an emotional solace to the bereaved and may open some people's minds to the possibility of contact by a deceased mother."
Donna Scanlon explores a range of unusual styles of writing in Mark Dunn's Ella Minnow Pea: a Progressively Lippogrammatic Epistolary Fable -- a tale in which various letters of the alphabet are disappearing from the language. "Dunn does a remarkable job at realizing his characters and story through the epistolary format, the difficulty of which is compounded by the disappearing letters," Donna says.
Erin is pleased to see Juliet Marillier's excellent novel Daughter of the Forest continued with such skill in Son of the Shadows. Based on Irish legends, the book "is a fine work in its own right, brought to life by a gifted storyteller," Erin says.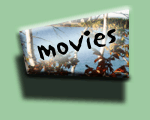 Wil isn't a baseball fan, but he still enjoyed The Youngest Hero by Jerry B. Jenkins. "The story lacks the realism we probably all expect with professional sports and perhaps life in general -- but that doesn't take anything away from the tale," Wil says. "If stories could not focus on the more positive, gloss over the negative and paint a surreal view of the world, it might be a dismal life indeed."
Tom has a real passion for Shakespeare, but says Michael Almereyda's remake of Hamlet, starring Ethan Hawke in the title role, "falls short of the mark."
Miles O'Dometer takes us back to the big-hair, heavy-metal days of the 1980s with Rock Star. "The result is a mixed bag -- hardly great drama, but surprisingly good theater, recreating the heavy-metal concert scene of the '80s right down to the last mascara-sketched detail," Miles says.
Tom shares his experiences on a pair of whale-watching excursions in There be whales here! Read about his visit with the humpbacks off the Massachusetts coast.
Another day come and gone ... we hope you enjoyed today's update, and we look forward to seeing you next week!
29 June 2002
June is busting out all hot and sticky -- at least, in this part of the world, summer has slammed home with a vengeance. Global warming? You can keep it! Ah well, at least we can chill for a bit with this week's cool reviews....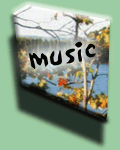 The Cottars are a young band from Cape Breton, and their debut recording -- the aptly titled Made in Cape Breton -- so impressed our staff that two writers hurried to send in reviews! We don't usually double-team reviews like this, but Cheryl Turner and Kimberley Marie both expressed their opinions so eloquently, we decided to share them both with our readers. Click on the link to see what makes this quartet of youngsters so good!
Sheree Morrow has oodles of nice things to say about Juice, the latest album from the Glengarry Bhoys. "There's no limit to the number of things this band does right," she says.
C
ara Dillon, Tom Knapp says, "is young, and she has the voice of an angel. She has an obvious appreciation for pop music, but an abiding love for her Irish traditions. And this, her self-titled debut album, blends both in a winning package."
Bill Knapp grudgingly complies with his generous son's wishes and produces a crackling review of Sons of Erin: Irish Songs, Ballads & Music of the American Civil War, recorded by former Wolfe Tones leader Derek Warfield. "Whether you're looking for traditional Irish music or Civil War tunes, this recording has a lot going for it," Bill admits.
Ron Korb has invigorated our reviewer with the music on Celtic Heartland. "This CD is a revelation," says Nicky Rossiter. "He has composed new music that captures the spirit of Ireland as it may well have been in the days of O'Carolan, but he gives it the soul of Enya and U2."
Ellen Rawson feels compelled to "rock out" with the Klezmatics' Possessed. "While it may seem that the Klezmatics are a niche band with a narrow focus, their music can have a broader appeal," Ellen says. "The Klezmatics bring klezmer music to the masses."
Paul de Bruijn takes a Hawaiian holiday with slack-key guitarist Keola Beamer on Soliloquy (Ka Leo O Loko). "Beamer is an excellent musician and this CD demonstrates that well," Paul reports.
Black British Swing provides a fresh look at "the African Diaspora's Contribution to England's Own Jazz of the 1930s & 1940s," and reviewer Chet Williamson is happy to see this music back in the light of day. "They left behind
some fine music, and this CD package does a much appreciated job of letting us hear it while telling the stories of these obscure but superb musicians," he says.
Nicky has plans for the evening after spinning the bluegrass disc Friends in Music by Cagley, Black, Schaefer & Njoes. "Clear the floor of any large objects, put this CD in the machine, grab you partner and have a fantastic night," Nicky says. "This is the ultimate in music."
Pamela Dow says Cajun blues guitarist Tab Benoit cooks up a storm on his new CD Wetlands. "Hands down, this CD is smokin', all 13 tracks melding together perfectly," Pamela says. "What you'll find here is a natural sound, real blues with all the emotional impact and without any of the studio bells and whistles."
Lynne Remick shares some playtime with Raffi and his new CD, Let's Play!. "Raffi's lively and cheerful selections promote singing and swinging, dancing and prancing," Lynne reports.
Wil Owen goes on an ambient world journey with Tulku on A Universe to Come and, while there are gems on this album, Wil says it falters near the end.
Erin Bush says Summershine is a departure for alt-country band the Vigilantes of Love -- but she still finds a lot to like in the band's final recording. "This record has something on it for almost everyone, and deserves to draw a broader audience for the Vigilantes' work," she reports.
Gilbert Head missed the contributions of Jonathan Richman to the film Something About Mary, but is pleased to make up for lost time with Action Packed: The Best of Jonathan Richman. "Whether it is obscure references to Camus or the cannibalization of 'Louie, Louie' in 'Parties in the U.S.A.,' there's a world or two of discoveries to be made as you sail boldly into the Brave New World of Jonathan Richman," Gilbert says.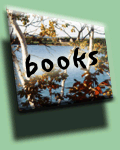 Tom takes us all along to the 15th annual Fairfield County Irish Festival to hear the Prodigals, Camac, Music in the Glen and more.
C
het is a big fan of the horror genre, and so Robert Weinberg's Horror of the 20th Century: An Illustrated History is like manna from heaven! "Despite horror fiction's current low ebb, Weinberg is convinced that the genre will never die ... and this book, with its page after page of dark wonders, is a perfect example of why horror stirs us still," Chet says.
Tom is astounded by the sheer weight of information found between the covers of The Oxford Companion to Fairy Tales, a vital resource edited by Jack Zipes. "With exacting detail, Zipes explores the history and development of fairy tales as a written form around the world, discussing at length the evolution of the tales for both adults and children of various social classes, from ancient antecedents to modern Disney," Tom says. "Whether you are a serious scholar or a occasional dabbler in the subject of fairy tales, you'll find The Oxford Companion to Fairy Tales a resource you cannot do without."
Rebecca Lickiss leaps into the realm of fairy tales with Never After and promptly starts bending the rules. "Never After is a fun, fast read," Tom says. "Believe me, it doesn't go in the direction you expect."
Karen Duvall created the perfect platform for a cheesy B-movie in her novel Project Resurrection -- but that's exactly what makes the book work for reviewer C. Nathan Coyle. "We've got reanimated corpses, a futuristic setting, an Inuit psychic healer with a dark secret, and astral realms," Nathan says. "Believe it or not, the premise is sound."
Donna Scanlon is well pleased with Judith Merkle Riley's The Master of All Desires. "Riley's narrative is packed full of vivid detail," Donna says. "The story itself is woven of a number of threads which Riley handles deftly and smoothly until the whole fits together like an enormous jigsaw puzzle. Her characters are well-depicted and realistic, whether drawn from history or her own imagination."
Donna also enjoyed the audio version of Anita Shreve's Sea Glass. "Shreve is a born storyteller with a strong flair for characterization and a sharp eye for detail," Donna says. "This is an entrancing and well done presentation of an engrossing novel."
It's also worth noting that Peter David's excellent novel, Knight Life, is back in print! Rambles reviewed this Arthurian comedy back in the summer of '99, but in those dark days, the book was hard to find. Don't miss your chance!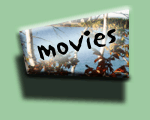 Elizabeth Badurina's zine review for today is We're So F*cking Brilliant #1.
Tom says John Carpenter's Ghosts of Mars "falls a few lightyears short" of being a good SF/horror flick. Read on to see what problems abounded in this Martian adventure.
Lisa Comento journeys to Tuscany with Liv Tyler for Stealing Beauty. "Each journey through life has its share of mysteries, and without them life would be dull and highly predictable," Lisa says. "(Director Bernardo) Bertolucci uses this sense of mystery in Stealing Beauty along with the sense that love comes when one least expects it."
And that brings us to the close of another exciting day. Cheers!
22 June 2002
Just think, only six months (and three days) remaining 'til Christmas. How time flies! Well, you still have plenty of time to tell Santa what you want under your tree this year; take a look at some of these offerings and see what's there to tempt you!
T
om Knapp cannot begin to tell you just how good Natalie MacMaster's new two-CD Live set is -- but he's going to try, just the same. "The package is a potent one-two punch of some of the best fiddling you're going to hear -- anywhere -- and it's a fair snapshot of the diverse work she's done over two decades of performing," Tom says. "This set is a fiddle lover's dream come true."
Tom is a relative newcomer to the musical legacy of the late Sandy Denny outside of her work with Fairport Convention. Fortunately, a fan offered him a copy of No More Sad Refrains: The Anthology for review, introducing Tom to a whole new world of British folk music. "Denny was clearly a timeless talent, and her gifts are fortunately still around to enlighten those of us who were late for the ride," Tom says.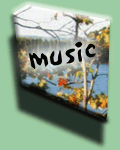 Nicky Rossiter says Celtic Love Songs isn't the maudlin collection of ballads you might expect. "Play this whole album loud and long," he urges.
Cheryl Turner's first impression of Lenahan was unsure -- bagpipes and trombones? Saxophones with fiddle? But the Celtic rock band won her over with its Brand New Bag. "There are songs -- and lead singer Tom Lenahan's smooth, velvety voice does justice to them all -- and there are instrumentals with excellent arrangements, rich harmonies and ample creativity," Cheryl explains.
Lynne Remick expected more of an Irish sound from Irish singer Sheila Noonan, but says Radio Sweethearts is more country than Celtic. "The instruments play sweet and smooth, the songs are bouncy and rhythmic, melodic and well-orchestrated, but just too 'country' for me," Lynne admits.
Helicon, a band of talented musicians well known for their recordings of early Celtic and European music, have shared an annual celebration on A Winter Solstice with Helicon. Reviewer Gilbert Head offers high praise for the recording, which he says is "globe-trotting in every respect."
Paul de Bruijn says the Louisiana band BeauSoliel "serves up a wonderful dish of Cajun music" in The Best of the Crawfish Years 1985-1991. "Passion drives the music on this album, which collects tracks from five different CDs featuring 19 excellent musicians," Paul says.
Jenny Ivor was blown away by Billy Stapleton and Mark Dufresne on the blues disc Got to Be a Love. In fact, she ran out of superlatives shortly after calling Stapleton's new recording "sorcerous, entrancing, consummate -- it is an exceptionally well-conceived debut album."
Chet Williamson is highly excited to make the acquaintance of Michael Cleveland, whose new CD Flame Keeper is a prime example of bluegrass fiddling. "It's fast and brilliant, but also clean and precise, and his selection of numbers to show off his many talents is likewise superb," Chet says. "It's a great album from a great young musician with an even greater future ahead of him."
J
uliana Hatfield reveals her darker side as lead singer for Juliana's Pony, diverting her energies from folk-rock to something louder and angrier. Still, says reviewer Wil Owen, Total System Failure has its appeal.
Nicky was startled to realize how much he was enjoying Steven B. Eulberg's Holy Mountain, a folk and gospel album from 1998. "I approached it with a certain cynicism, I am sad to admit, but the more I listened the more I realised how common the themes and tunes are," Nicky says.
Richard Cochrane says the jazz trio Remote Viewers "just gets better with every release." A case in point is 2001's Stranded Depots. "Too uncompromising to fit neatly into categories, they continue doing what they like, in the hope that people will get it," Richard says.
Paul slipped the Bride of the Wind soundtrack into the player and came back with a mixed report. The package, he says, "is a two-sided affair. While none of the music is bad, some of it never gets past nice."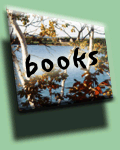 Tom supplies a brief live report on the music of Beyond the Pale, a Celtic band appearing in May at the Scots-Irish Festival in Elizabethtown, PA. Stay tuned for upcoming reviews of Irish festivals this month in Easton, Mass., and Fairfield, Ct.
Donna Scanlon doesn't mince words. "Rich in language and thoughtful in structure, Peter Dickinson's The Ropemaker will delight and challenge fans of authors such as Philip Pullman or Robin McKinley," she says.
Jenny journeys to 12th-century England in Sharon Penman's historical novel, When Christ & His Saints Slept. The novel, Jenny says, "is a large and fascinating tapestry depicting of one of the darkest episodes of English history, interwoven with the myriad colours, textures and depths of the characters inhabiting the era."
Conor O'Connor delves into 700 years of alternative history in The Years of Rice and Salt, a science fiction novel by Kim Stanley Robinson. Conor says the book "is a story of individual struggle told on a broad historical canvas. ... In doing all this Kim Stanley Robinson may have demanded more from fiction (even science fiction) that the form can deliver, but his attempt is a wonder to behold and should not to be missed."
Tom has vowed never to roam the hills and dales of Ireland without carefully studying the important information provided by Bob Curran in A Field Guide to Irish Fairies. "The pocket-sized hardback book, lovingly and colorfully illustrated by Andrew Whitsun, is a delightful testament to the fairy lore of Ireland," Tom says. "It's not presented as fiction or fantasy, but as a legitimate guidebook to aid prospective travelers abroad in the land."
Lynne recommends highly the audiobook version of Nelson DeMille's Up Country. "I'll be first in line for the upcoming film of the same name, and have my fingers crossed for another sequel," she says. "The world will never look the same again."
Neil Gaiman fans should turn their browsers to his brand new website -- it's definitely worth a look-see!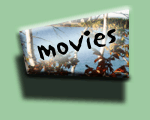 Elizabeth Badurina's zine review for today is Brainscan #15.
Tom took a liking to the new animated feature Spirit: Stallion of the Cimarron, in part because it avoids the Disney cliches of talking animals and cute sidekicks. "The fact that the villains in this movie are white Americans has angered some people, it's true, but I think we're big enough to play the bad guys now and again without taking such hot-headed offense," Tom says. "The movie does a splendid job of evoking emotions and reactions without a lot of dialogue -- a difficult task when the major characters aren't even human!"
Tom Schulte says Headless Body in Topless Bar is a "brutal and direct" movie. "Rather than a single episode of splattering gore or running violence, the filmmakers chose the more difficult path of a conflict largely in words and situation to which the murder is incidental," Tom says.
That does it for another day. Ta-ta!
19 June 2002
It is with great sadness we pass along this bit of bad news. Paul Furey, a talented multi-instrumentalist with Irish folk legends the Furey Brothers, died Sunday from complications resulting from an operation for cancer in a Dublin hospital. Earlier in his career, Furey performed with bands including the Buskers and Tarn Linn.
18 June 2002
Rambles is well known for the diversity of its offerings, but there's no denying that the cultural arts of a Celtic nature have been of particular interest to the readers and staff. It's always been easy to find Celtic music -- it's the largest section of this magazine -- but books and movies have been harder to find among the other many fine books and movies reviewed here. So it is with great pleasure that we provide this page to offer some focus -- books and movies of specific interest to Irish aficionados. Enjoy!
16 June 2002
Greetings! Sorry for the slight delay in posting this edition, but Irish music festivals in New England kept us away, and we'd rather post a little late than just skip the week altogether. So here it is!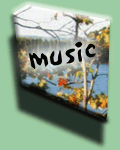 Tom Knapp picks up the pieces with the Shards, a Canadian band whose debut CD, Beggar's Road, made a lasting impression. "If I don't see something new from this band cross my desk soon, I'll be very disappointed," Tom exclaims. "The Shards are too good to stay silent for long."
Cheryl Turner (who just announced her engagement -- congratulations!) says Scotland's Ian F. Benzie, formerly of Old Blind Dogs, is doing well on his own on I'se The B'y. "He has incredibly rich, emotive vocals that are consistent throughout the recording," Cheryl notes.
Influential Irish fiddlers come back to life in a new Topic compilation, Past Masters of Irish Fiddle Music. Reviewer Jamie O'Brien notes that, "even to the modern ear, these performances are spot on -- the playing is excellent, the interpretations exciting, the delivery vibrant; these recordings are highly entertaining and enjoyable."
Nicky Rossiter has become a big fan of singer Anthony John Clarke, and his CD An Acquaintance of Mine has strengthened Nicky's support. "Clarke is a master at hiding a somber message in an upbeat song," he says. "His tunes are ones that get into your head and will not leave."
Tom admits that tribute bands can be a "waste of space" if they limit their output to rote regurgitations of someone else's music. But the Estonian band Rondellus exceeds expectations on Sabbatum, where the music of heavy metal band Black Sabbath is reborn in the Middle Ages. "Don't be afraid to check this out even if heavy metal is something you usually go to great lengths to avoid," Tom says. "To the casual listener, Sabbatum is an extremely pleasant excursion to the Middle Ages; for the more discerning ear, it's a whole lot more."
Wil Owen enjoys the traditional elements of Yasko Argirov's CD Hot Blood, which draws on the roots of Bulgarian Gypsy music. But when the clarinetist and his band swerve into improv, the album loses focus, Wil says.
Gilbert Head offers kudos for World Library of Folk & Primitive Music: India, a new world music collection from Rounder. "Though not for every taste, those who wish to have a fuller understanding of the folk underpinnings of Indian music should find this disc essential," he says.
Gil is also happy to make the acquaintence of Tanya Savory, whose album Where We Live was "a lucky discovery." Gil recommends this album to "anyone who admires the craft of a well-turned singer-songwriter."
Pamela L. Dow joins the staff with her enthusiastic review of It's In the Can by blues band Soul Kitchen. "The band really knows how to cook up some delicious music," Pam says. "This talented bunch is bound for glory."
Pamela Murray Winters is back with Rockwells & Picassos by San Diego singer-songwriter Joe Rathburn. "You get the idea that Joe Rathburn's got a lot of hours of listening to Bruce Cockburn under his belt," Pam observes.
Paul de Bruijn says Toronto's Martin Posen "is a skilled guitarist, and Listening Hands shows just how talented he is. ... His music is consistent and a pleasure to listen to."
Jenny Ivor shares Love Lust & Lilacs with folk-rock singer Bob Norman and finds it a wholely enjoyable experience. "Like browsing languidly through a picture album on a quiet day, this CD provides snapshots of a folksinger's life, both public and private, that are diverting and enjoyable," Jenny says.
Ken Fasimpaur lauds the success of Trances/Drones, on which Robert Rich addresses ambient music. "After listening to it, you may find that the sounds and spaces around you seem themselves changed, becoming both richer and emptier than they were before," Ken says.
His fondness for the swingin' sounds of the Midiri Brothers sent reviewer Charlie Ricci back to their roots in 1998, when they released the Benny Goodman-influenced disc Avalon. "I dare you to find anyone who plays swing-era pieces better than Joe and Paul Midiri," Charlie challenges.
Richard Cochrane says John Wall "can have his cake and eat it" in his improvisational electionic jazz recording Fractuur. Read on to find out why this heavily sampled album works.
Patrick Derksen wasn't thrilled with the movie, but says the soundtrack to The Musketeer does an excellent job of capturing the fast pace of the action.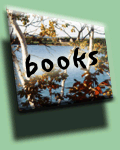 Mary Harvey delves deeply into the lore of Jack the Ripper in her insightful review of Alan Moore's graphic novel From Hell, which later provided the basis for a big-screen film. "He creates a story of mythical proportions, a hard trick to accomplish when you consider the body of information that has been published on the world's most famous murderer," Mary notes.
Julie Bowerman says David L. Howells' first novel Vanessa "is overwritten with parenthetical thought processes and inundated with really corny puns. Fortunately, the story is fresh and intriguing enough to overcome the parentheses, and I tend to like puns." Read her review to learn more about this ghostly time-travel piece.
Carie Morrison says Anna Chase & the Butterfly Girls is an all-too-rare happy story that should appeal to young and adult readers alike. "Jadan B. Grace employs one of my most favorite literary tactics in this book by delivering a story within a story," Carie says. "The narrative flows along between both plot lines without losing the reader along the way."
Sarah Meador delves into the subject of greed with Drew Fetherston in Greed & Its Rewards, the third volume in Red Rock's Sin Series. Sarah enjoys the trivia but says it's "not obscure or deep enough to be of any help to a serious trivia buff."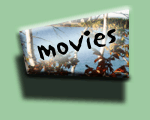 Elizabeth's zine review for today is herbthecar #2.
Tom gets a dose of science fiction with Species, the movie that brought Natasha Henstridge to Hollywood's attention, but notes that much of the storyline's potential was left unexplored "so filmmakers could focus instead on blood, shock and, of course, Henstridge's magnificent breasts."
Greg Laber says Batman Forever is a good third movie in the popular superhero franchise, in many ways topping its predecessor, Batman Returns. However, this movie sows the seeds of disaster that toppled the next film in the series.
Ta-ta for now!
7 June 2002
Say hello to June! We're back with another big edition of Rambles, following close in the wake of our big third-anniversary bash. What are we waiting for? Let's get to business!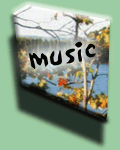 Tom Knapp begins the day with the long-awaited Fairport unConventional box set from British folk-rock legends Fairport Convention. "This exceptional package exceeds all expectations," Tom says, "giving proud service to Fairport's past and keeping hopes for the band's future from ever growing dim."
T
om loves both the idea and execution of Street Cries, an album conceived by Fairport co-founder Ashley Hutchings, who rewrote dark traditional English folk songs for a new generation. "The album never comes across as a mediocre rehashing of old material," Tom says. "This stuff is raw and contemporary, a brilliant reworking of timeworn folk classics into a modern environment."
Jamie O'Brien is swept away by Heart's Desire, the fifth CD from Irish singer Niamh Parsons. "She approaches traditional and contemporary material with her own style," Jamie says. "This is her best album to date -- and when you listen to her four earlier releases, you'll know that means something special."
Kimbereley Marie is proud to present Andrea Beaton, one of the new, young stars to come shining out of the Cape Breton tradition of fiddlers. "Andrea's got a fun, playful sound to her fiddle style, with the Cape Breton influence very obvious," Kimberley says after hearing her new CD, License To Drive' Er.
Jenny Ivor has some minor complaints about Hamtramck: Heaven, but overall she says the debut Celtic album by Michigan native Gerard Smith is solid. "The diversity of instruments and songs should hold the attention of even a luke-warm folkie," she says.
Gilbert Head is completely wowed by the early sounds of Sarband and Sacred Women. "From a performance standpoint, it is better than good, it's magnificent," Gilbert says. "From an engineering standpoint, it is better than good, it's exquisite."
Wil Owen journeys to Mongolia with Egschiglen and Zazal. The album, which contains several native instruments and vocal styles, isn't as consistent as Wil would like, but he says many of the pieces are really quite excellent.
Julie Bowerman says Out There Live does a masterful job of capturing the live experience of a Dar Williams performance. "For those who've been to a show, this CD comes as close to that magic as you'll find until the tour returns to your town," Julie says.
A
lanna Berger enjoys the flashback in time with Christine Lavin and The Bellevue Years, a newly packaged and re-released collection of live and studio recordings, plus interviews from the 1980s. See how Lavin's older material holds up after two decades!
Tom is beside himself with glee after hearing A Hillbilly Tribute to Mountain Love by Hayseed Dixie. "The music conjures thoughts of sprawling porches, lazy dogs, ill-fitting jeans and jugs o' 'shine," Tom explains. "Incongruous, yes, when the song is Aerosmith's 'Walk This Way,' Bad Company's 'Feel Like Making Love' or Joan Jett's 'I Love Rock 'n' Roll.' ... Sometimes it's impossible not to laugh out loud."
Nicky Rossiter was surprised to find such top-notch bluegrass emanating from the Pacific Northwest, but John Reischman & the Jaybirds convinced him to think more globally when it comes to music. "These tracks will delight any discerning listener and brighten any life," Nicky says.
Chet Williamson says the commentary is sometimes dry, but the blues and gospel music on Freedom, recorded live at the Library of Congress in 1940, is a memorable feature for Josh White and the Golden Gate Quartet. "It's not often one finds a historical document that is so listenable and enjoyable," Chet says.
Charlie Gebetsberger is happy with the New York state of mind in Bruce Piephoff's Slaughterhouse. "I'm not sure, really, what I enjoyed more about the album," Charlie says. "Bruce's poetic expression, laced with touching images and prose, or the beautiful use of guitars, harmonica, fiddle and accordion."
Jenny is "bitterly disappointed" with the jazz CD Misterioso by Teri Roiger and John Menegon. Read Jenny's review to learn what problems plagued this recording.
Richard Cochrane says Nine Compositions by the Middletown Three is "an uncomfortable listen" even for fans of contemporary rockin' jazz. "The overall effect is ascerbic in the extreme with little to offset its awkwardness," he says.
Ken Fasimpaur says Slow Music for Fast Times is an excellent introduction to the musicians and music featured on NPR's Hearts of Space program. Read on to see what you'll find on this two-disc set.
Lynne Remick says the flow between classic songs and modern instrumentals caused an awkward flow on the soundtrack to Hearts in Atlantis.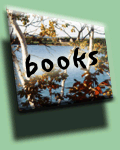 Ellen Rawson treats us all to a British performance by American folk-rock faves, the Indigo Girls, along with Cara Dillon, a singer from Northern Ireland, and Pina. Read her review to see what stood out at the London Forum!
Tom Schulte says The All-Jazz Real Book, compiled by Chuck Sher and Larry Dunlap, is the tunebook for students of the genre. It is, Tom says, "a hip jazz book that goes beyond the expected."
Beth Derochea serves up a tale called Coraline, the latest book from Neil Gaiman. "Gaiman has created a deliciously spooky and delightfully dark story of mystery, horror and courage in the face of evil," Beth says.
Donna Scanlon investigates deaths and threats with teen sleuth Jennie McGrady in Patricia H. Rushford's novel Grave Matters. "The plot is somewhat less than credible, and the denouement is weak, but no more so than any similar series," Donna says. "The writing is lively and appealing, and the series in general is a good pick for teens who are into mysteries." Also, congratulations to Donna on the occasion of her 400th review!!
Carie Morrison dives into the murky waters of alternate history with John Maddox Roberts and Hannibal's Children. "Roberts has once again succeeded in taking the reader deep into Roman life, even though it is not the Rome to which we are accustomed," Carie says.
The Millionaires, an audiobook written by Brad Meltzer and read by Tony Goldwyn, pays off big, Lynne reports. "The Millionaires proves to be one of those stories that you can't stop listening to, even when you're out of the car," she says. "Highly recommended."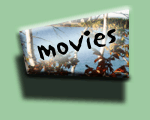 Elizabeth's zine review for today is The Urban Hermit #12.
Lisa Comento likes the parallels between Romeo & Juliet and the new Welsh film, Solomon and Gaenor. "This forbidden love story, set in 1911 Wales, takes you on a trip back in time when religions divided true love," Lisa explains.
Tom says Birds of Prey has not made an overly successful leap from comics to TV, based on his review of the new series pilot. "Why would someone take the name of a perfectly good story if they didn't plan to retain some semblance of the original tale?" Tom asks. Still, he says, the series "might prove interesting enough if scriptwriters can pull together a more action-oriented storyline, a plot worth following from week to week, some meaningful dialogue and characterization that makes me want to give a damn."
That's all for today! The next update will arrive a day or two late, giving our editor time to return home after a pair of Irish music festivals up New England way. See you then!
30 May 2002
Welcome to Rambles' third-anniversary edition! Before we begin today's larger-than-usual update, we have a few words from the editor, Tom Knapp.
It's amazing how far this magazine has progressed in so short a time. While we have older roots, having severed ties to another online magazine with iffy leadership, we are justifiably proud of our accomplishments in the span of three incredible years. First and foremost, we've attracted an amazingly talented and capable staff. As editor, I can't stress enough how wonderful it is to work with these dedicated individuals who devote their time to this project out of their love for music, books and other artistic outlets. Thanks, folks!
We've also earned quite a following on the Internet. While some magazines take years to develop a sizeable audience, the word on Rambles has spread quickly. Three years old, and we're already bringing in more than 120,000 readers per month -- a number that is growing in leaps and bounds! Rambles is referenced on countless websites, as well as on the covers of many books and CDs. We're prominently indexed on popular search engines such as AltaVista and Google. In short, Rambles is a widely read, highly respected source of information and opinions on the cultural arts.
And then there's our rapidly growing database of reviews and interviews, which is swiftly approaching 4,000 pages. Some sites give minimal attention to review materials, cramming wee summaries onto a single page and considering that a job well done. Here, we think you deserve more than that. The artists and authors who send us their work deserve our attention. And our readers deserve thorough reviews. (We also provide links, where available, to online vendors like Amazon.com, an extra service that our readers, as well as musicians and writers, seem to appreciate. But rest assured that we do not allow an item's marketability affect our reviews in any way.)
Rambles is about honesty -- about the materials we review, and about who we are. You won't find people pretending to be faeries here, or claiming to promote bands and festivals that don't exist. We don't have writers masquerading under multiple pseudonyms to make our staff look bigger than it is.
What you will find at Rambles, week after week, are quality reviews. We may not like everything we hear, read or see, and our staff is honest enough to tell you if that's the case. Which brings us to the reason you're here: reviews. Enough of the long-winded introduction; suffice it to say, it's been a great three years, and we hope you will all stick with us for many more years to come. And now -- on with today's extra-long anniversary edition!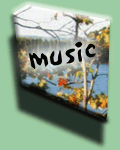 Tom Knapp has nothing but praise for young Canadian fiddler Samantha Robichaud, whose CDs Just Being Me and Twistin' the Bow he had the pleasure of reviewing. The two discs, Tom says, "show incredible adeptness and maturity. Not only that, but when you compare the two side by side, you can hear evidence of her musical growth over the intervening two years."
Alanna Berger says Piper's Dream is a "delightful new offering" from the jazzy Celtic band Wyndfall. For those who like an adventurous slant to their traditional music, Alanna says this has "very little that's strictly traditional about the way the songs are played."
Cheryl Turner enjoys the self-titled debut album from Claire Mann, who was previously featured on two CDs by Tabache. "Mann has formidable talent in many areas and the ability to put feeling into her playing rather than just playing the notes," Cheryl says.
Sheree Morrow has a lot to say -- and all of it's good -- about In Search of More, the first full-length recording from bagpipe rock band Jiggernaut. Read her review to see why she calls the band "a group of master artisans who simulate a finely-tuned machine and make their work look like child's play."
Tom has been reacquainted with the Indulgers, a Celtic-rock band whose CD, Tan & Black, can be succinctly described as "infectiously fun." Adds Tom, "The Indulgers aren't recording songs for Irish music traditionalists, but they take the root of Irish music and inspiration to devise a distinctive edge all their own."
Likewise, Tom is more than happy to give a ringing endorsement to Release the Hounds, an early recording by Hair of the Dog. "They're not out there breaking new ground, nor are they striving to reinvent themselves as something other than they are -- a fun, lively, pub band full of heart and oodles of talent," he says.
Nicky Rossiter says Brule blends "the sound of tribal music with a techno drum machine treatment" on the CD One Nation: A Tribal Gathering of Voices. However, a track that removes itself from that techno family has the strongest appeal. Read on!
W
il Owen gets into a Latin Groove with this new compilation disc from Putumayo. "Whether you know Spanish or not, the music definitely will lift your spirits," Wil says. "The music crosses any divide I miss with the lyrics."
Ellen Rawson says Sally Taylor is making her own way in music, despite being the progeny of famed singer-songwriters James Taylor and Carly Simon. On Apt. #6S, Ellen says, the younger Taylor catches her musical stride; read her review to see what works and what doesn't on this CD.
Valerie Fasimpaur gives high marks to Independent Girl, a folky release by Caren Armstrong. Valerie offers special kudos to Armstrong's songs "that wholly express a variety of emotions with a striking efficiency and fusion of melody and lyrics."
Jenny Ivor took an immediate liking to Stuart Whitford and Vertical Land. "It is a lovely album to listen to, with many tracks causing impromptu bursts of song in the following weeks," she says.
Donna Scanlon can see the story at the root of The Sunrise Path by Angelee Sailer Anderson; the album is an unofficial tribute to The Voyage of the Dawntreader by C.S. Lewis. It is, Donna says, "a musical journey full of inspiration and a unique example of musical poetry."
Nicky could gnash his teeth in frustration over the lack of information on One Star, a country album from Pennsylvanian Jim Williams. But the music is good despite the shortcomings of its packaging, Nicky says. "Williams is an excellent writer and has the voice to deliver his material."
Paul de Bruijn is a big fan of guitarist Dan Lambert, and his latest CD The Blue Hand reinforces that conviction. "Take the time to listen," Paul urges.
Tim O'Laughlin enjoys Kasey Anderson's Harold St. Blues so much he wrote an epic review to tell you about it! Check out his review on this bluesy, bluegrass CD.
C
het Williamson says America can find its country roots in the music of the New Lost City Ramblers, captured here on the new Rounder release 40 Years of Concert Performances. "If I were teaching a course called Bluegrass/Old Time 101, this would definitely be the first item on the syllabus," Chet says.
Rob Ickes makes a leap from bluegrass to jazz -- on the Dobro, of all things -- and makes it work resoundingly well on What It Is. "Ickes provides a new and original voice in jazz, something that's been missing from the music for too long," Chet says. "It makes you wonder why no one ever thought of this before."
Lynne Remick has never tried the art of yoga, but says she was inspired to give it a try after listening to Chinmaya Dunster's Yoga: On Sacred Ground. "Both invigorating and relaxing at the same time, Yoga is just want the doctor ordered for this tired body and harried mind," she says.
Richard Cochrane looks at two releases from electronic jazz composer Tibor Szemo: The Other Shore and Snapshot from the Island. "These two discs document the work of a composer who seems to care little about the fashions of contemporary music, and less still about the need to be 'difficult,'" Richard says. "Szemo's attachment to folk musics may be naive, and his approach may often be too saccharine for many listeners, but there is a fertile imagination at work behind these compositions."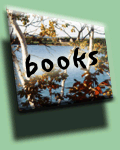 Nicky serves up a live report from Wexford, where he saw music industry giants Hanley, McCarthy & Sinnott provide "virtuoso performances" for the crowd.
T
om is absolutely thrilled with the usefulness of The Rough Guide to Irish Music, which may just be the most useful resource on the subject on the market. "It is, of course, impossible to know all that is knowable about Irish music, much less present it in a single book," Tom says. "Geoff Wallis and Sue Wilson come amazingly close to accomplishing that daunting task, however."
Gregg Thurlbeck is compelled to rave about Geoff Ryman's Was, a novel of intersecting lives and the intrusion of Oz into our world. "Was is beautifully written, a joy to read," Gregg says. "I cannot recommend it strongly enough."
Sarah Meador admires the believability of Nathan Graziano's characters in Frostbite. "Graziano's writing is sparse and unpoetic, creating an unwashed realism and pulling up the emotions of a winter that refuses to go quickly enough," Sarah says.
David Feintuch's novel Children of Hope overcame reviewer Donna's preconceived notions. "I usually don't associate genuine emotion with military science fiction, but now I know better to judge a book by its sub-genre," she says.
Conor O'Connor describes Paul McAuley's The Secret of Life as "a science-fiction thriller containing at its heart a credible threat to the survival of humankind." Read on to learn the threat against both Earth and Mars in 2025.
Wil, a confessed fan of audiobooks, found a lot to enjoy in Tim Green's thriller, The Fourth Perimeter. Read on to see why Wil thinks this would make a good movie. (Note: June is national Audiobook Awareness Month!)
Tom learns How to Be a Canadian at the hands of brothers Will and Ian Ferguson. "While plainly written as humor, this book actually lays bare a great deal of the Canadian psyche -- no doubt, an accidental byproduct of the Fergusons' wit," Tom says. "Whether you live in Canada, visit it often or just know vague rumors of its existence somewhere north of Chicago, you should certainly give How to Be a Canadian a careful, laughter-inducing read."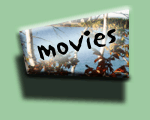 Elizabeth's zine review for today is Laugh Clown Laugh #1.
Miles O'Dometer says The Tailor of Panama "is that odd film that can be brutally funny and just plain brutal, often simultaneously. It's full of local color, flavored with just the right amount of salsa and absolutely overrun with characters it's impossible not to care about."
Tom delves into Kevin Smith's early days with Mallrats, widely considered to be Smith's worst film. Despite it's weaknesses, Tom says, "Smith demonstrates once again his mastery of sharp-witted dialogue, his command of minutia and his ability to draw fully realized characters you'd love to meet despite -- or perhaps because of -- their many flaws."
Greg Laber says Batman Returns gave director Tim Burton and star Michael Keaton room to stretch their abilities, but the story suffers from an excess of characters and subplots. "It never comes together to be the great film it aspires to be," Greg says. "But at times it entertains and intrigues more than any other Batman movie."
That's it for our third anniversary edition! We hope you enjoyed this special update, and we hope to see you all back at Rambles many times in the future. Cheers! (Oh, and happy birthday, Kate!)
25 May 2002
Hello, and welcome to May 25! Next week we have a very special edition, so stay tuned. Meanwhile, here's another hefty update; be sure to check at the bottom for a couple of first-run movie reviews.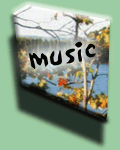 The Fables nearly squelched Tom Knapp's ambitious reviewing plans on his recent excursion north. Read on to learn how this Newfoundland band upset his good intentions -- and what makes the CD A Time such "an awesome package."
Tom jumps back in time with Morning Star and Grá, and finds it
lacking when compared to the band's later release. That, he says, is "a sure sign that Morning Star is moving in the right direction."
Lynne Remick adores the instrumental selections on Dreamcraft's Echoes of Ancient Songs, which strives to recreate old Irish melodies through new compositions. However, she says, the vocals leave her cold.
Wil Owen's only complaint with Misterio, a Nuevo flamenco CD by Roger Scannura and Ritmo Flamenco, is its brevity. "The playing style is superb, the vocals are engaging and the rhythm is wonderful," he says.
Chet Williamson may have winced a time or two while listening to the old-time bluegrass sounds of the Bailey Brothers and the Happy Valley Boys on Take Me Back to Happy Valley, but that didn't stop him from enjoying the music. "This is a typical and ultimately delightful old-fashioned brother act, the type I've always been a sucker for," Chet says, "and I was singing along on the choruses, happy to overlook the vocal imperfections and add a few of my own."
Nicky Rossiter likes the original and cover songs by Pinmonkey, but says Speak No Evil falls short of being a great first album for the country/bluegrass band. "A debut album is always difficult to judge any act on so give them a listen and watch out for future releases," he urges.
N
icky was worried by Mondo Platinum, a compilation of global performers with very little music in a language he understands. "But was I ever wrong," he admits. "This is a fantastic CD."
Valerie Fasimpaur says Leslie Frederick is the epitome of the folksinger, offering her CD In Search of the Rainbow as evidence to her claim. "If you run into Leslie and her guitar, give her a hand and throw money because, although you may not be stopped dead in your tracks by instrumental prowess or unearthly vocals, you can't help but appreciate this hard-working, real woman who is living her dream," Valerie says.
Jeff Callahan believes Garrett Sawyer's Anthem failed to achieve its full potential. "Though filled with a picturesque lyrical content and the occasional expressive acoustic guitar styling," Jeff says, the album "is beleaguered by awkward phrasing and an overabundance of shoddy pseudo-instrumentation."
Tom says Native American flute player Nicole goes for a pop-inflected new age sound on her new CD Passion Spirit. "With subtle touches, such as vocals in the language of the Lakota Sioux, she conjures the mood without ever approaching an authentic tribal sound," Tom says.
Nicky says Kam Falk tries but fails to hit the mark with Native Tongue, a CD that lacks spark.
Sheree Morrow derives a great deal of comfort from Homeland: A Tribute to the Spirit of America, a jazz compilation disc that is both a tribute to and a fund-raiser for the victims of the Sept. 11 attacks. "Like your favorite jeans or a comfy blanket, this is music to comfort and soothe," Sheree says.
Richard Cochrane enjoys the music of John Zorn and his collaborators in Masada's klezmer-inflected jazzy disc Het ... but he wonders if the album series hasn't gone on too long. Read on to learn why Richard thinks Zorn might want to give this concept a rest.
The film's central figure may have punch, but Lynne Remick says the second soundtrack to the film Ali is lacking.
Steve Davies closes the music portion of today's edition with a report on live performance by Broderick in New Milton. Read on to learn why the twin fiddle-based quintet "left a skeptical audience spellbound and gagging for more."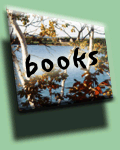 Tom Schulte says Randy Halberstadt provides a valuable learning tool in his new book, Metaphors for the Musician: Perspectives from a Jazz Pianist. "Through colorful, imaginary examples, he seeks to jumpstart the brain into degrees of freedom required for a successful jazz state of mind," Tom explains.
Donna Scanlon says there are several wonderful stories in The House on Belle Isle, a collection from author Carrie Brown. "The plots are minimal and the focus is on mood, character and place," Donna cautions. "But if you are among those who savor such writing, this is the book for you."
Gregg Thurlbeck suspects it was a mistake for writer Jerry Oltion to expand a successful novella into a full-length novel, Abandon In Place. "Oltion lets the plot get away from him," Gregg says. Read his review to see what stack of "what ifs" toppled Oltion's story.
Tom Knapp recently perused Heaven & Hell, a collection of stories edited by Winifred Halsey. It is, Tom says, a "devilish delight."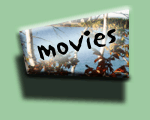 Elizabeth's zine review for today is Trail of the Shadows.
Tom Knapp can finally forgive George Lucas for the Ewoks and Jar Jar Binks. Star Wars: Attack of the Clones, the second episode in the ongoing sextet, is "a 150-minute thrill ride from start to finish," Tom says. "Lucas hurdles its shortcomings and strikes back with dazzling eye candy, including dizzying nonstop action in the final sequences, to create a worthy
successor in the Star Wars line."
Tom is also well pleased with the new movie adaptation of Spider-Man. "The movie maintains a high degree of excitement and is a decidedly entertaining flick," he says. "By the end, you'll believe a man can skitter."
Keeping with the comic-book theme, Greg Laber joins the Rambles family with a review of the now-classic superhero flick Batman. "Ultimately, Batman is not an entirely satisfying movie," Greg says. "But it is one of the few comic book adaptations that captured the mood and the spirit of the source material."
That's it for today! Remember, we have a special update coming up, so hurry back!!