26 October 2002
We're back with another loaded edition for your reading pleasure. In addition to the usual array of CDs, books and movies, we're starting our Celtic Colours coverage today, including an exclusive interview with one of the Maritimes' finest fiddle sensations!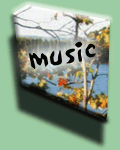 Tom Knapp gets the week started with the first portion of our extensive report on the Celtic Colours festival in Cape Breton. Today, you can read reviews of two concerts from the week-long series, the Whycocomagh Gathering with Beolach, Sharon Shannon and Triskele, and Fiddle Heaven featuring Liz Carroll, Tove de Fries and Kyle MacNeil. And watch for additional coverage by Tom, Virginia MacIsaac and Cheryl Turner in upcoming editions!
Tom also took some time during Celtic Colours to chat with the lovely and talented Kendra MacGillivray. Read Tom's interview to learn more about this exceptional fiddler.
And now, on with our regularly scheduled CD reviews.
Nicky Rossiter says Providence is improving with age, as demonstrated by the Irish band's sophomore release, A Fig for a Kiss. "Providence is a young band, combining the enthusiasm of youth with a genuine love of the music they perform," Nicky says.
Laurie Thayer isn't always sure about the lyics on Carbon Leaf's Ether-Electrified Porch Music, but says "the music of this talented band more than makes up for it. Bouncy, fun, the beat demands to be moved to."
Tom is excited by Live!, an album from New England's music circuit. "I've never really focused my attentions on the folk music scene in Vermont," Tom admits. "If the Wood's Tea Co. is any indication, then I've been missing out."
Next, Tom dashes back to the beginning with the Tannahill Weavers and says the Scottish band's first release, Are Ye Sleeping Maggie, is a sign of things to come -- despite the absence of the bagpipes at this point in their career. "Originally a Scottish band performing Irish music, they had evolved by this time into a homeland band with a tight focus on their own nation's music," Tom asserts. "And what a treasure they've become!"
Nicky found a new favorite when he slipped Frank Emerson's Safe in the Harbour in his stereo. "This is a CD that seldom leaves my player," he says. "The blend of old and new, novel and familiar is hard to beat."
Rachel Jagt goes searching for Gold in a Muddy River and strikes it rich with the new album from Scottish native Paul Joses, now living and recording in Germany. "There is an appealing international feel to his music that isn't easy to find," Rachel notes.
Joy McKay says Gina Scipione "is a singer-songwriter with great promise" after hearing her debut EP, Destino. "Her voice, strong and emotional, rings out confidently from the first notes," Joy says.
Laurie loves love, so the ARC compilation Love Songs of the World suits her just fine. "One does not need to be able to understand the singers to understand these songs," she says. "Love and passion need no translation."
Billy & Bryn Bright have a good future in bluegrass if their self-titled debut album is any indication. Nicky says the husband-and-wife team with many influences is "deserving a much wider audience" for their music.
Chet Williamson makes his feelings plain regarding I'm So Glad: The Complete 1931 Paramount Recordings. "These early recordings of Skip James, one of the most important delta bluesmen, are a cornerstone of blues history, and it's good to have them back in such fine shape. It's a little like cleaning the ceiling of the Sistine Chapel."
Tom Schulte says Leni Stern shows clear musical growth with the release of her 13th album, Finally the Rain Has Come. "Named Gibson Female Guitarist of the Year five consecutive times, Leni has long moved past the more purely jazz instrumental albums of her early career into shimmering, warm and compelling songs," Tom says.
Wil Owen says the soundtrack to Road to Perdition should appeal to lovers of old jazz and Irish music, as well as fans of the film.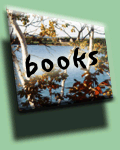 Nicky takes guitar lessons from three masters -- Duck Baker, Stefan Grossman and John Renbourn -- via Mel Bay's new instructional book, Celtic Melodies for Fingerpicking Guitar. "The depth of instruction in this collaboration impressed me," Nicky says. Read why!
Jena Ball joins the staff with a look at nature through the eyes of David Brendan Hopes. The subject matter in A Sense of the Morning "ranges from the explosions of stars and the existence of ghosts to Newtonian physics and the lessons to be learned from weeding a rhubarb patch," Jena says. "Underlying and weaving all the stories together is the presence of a human character who, unlike the painfully astute writer with his razor-edged descriptions, offers us a vulnerable, endearing view of the world."
Laurie revisits Mercedes Lackey's Elemental Masters series with her latest novel, The Gates of Sleep. "As always, Lackey's gift for characterization shines out," Laurie says. "With a detail here and a suggestion there, she paints portraits of all her characters, even the minor ones."
Donna Scanlon says Curt Benjamin's The Prince of Shadows gets his Seven Brothers series off to an excellent start. "The narrative is fast-paced and exciting, and Benjamin writes with elegant simplicity," she says. "Not a word is wasted or extraneous, and the 500 pages just fly by."
Melissa Kowalewski highlights the Nebula Awards Showcase 2002: The Year's Best SF & Fantasy, an anthology edited by Kim Stanley Robinson. "For anyone serious about science fiction, this anthology provides an invaluable look at how the professionals view their field and is an essential index of one year in science fiction and fantasy," Melissa says.
Wil enjoyed his daily commute with The Cabinet of Curiosities, an audiobook written by Douglas Preston and Lincoln Child and read by Rene Auberjonois. "I found the whole bundle rather entertaining," Wil says.
Death is the subject, and Michael Vance explores it with Rick Geary and A Treasury of Victorian Murder. "Treasury recounts three murders reported by newspapers in the 1800s, each written in unembellished, factual prose and illustrated by Geary's inimitable art," Michael says. "He captures without a word of dialogue, each narrative like a silent movie without popcorn."
Mark Allen says Son of Superman from DC's Elseworlds line is solid storytelling. "This is a rapid-paced, highly entertaining story," he says. "Characterization, however, is where it rides the highest."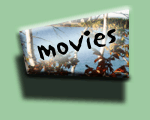 Chet contrasts the new horror flick Red Dragon to its predecessor, the 1986 movie Manhunter. "The new film fails in comparison on nearly all counts," Chet says. Read his review to learn why!
Greg Laber unwraps the success of the granddaddy of comic-book movies, 1978's Superman: The Movie, which Greg says "set the standard for the superhero genre."
T

om Knapp zips back quite a few years to revisit the first movie in a very successful Sigourney Weaver franchise: Alien. "Unlike later films in the series, which display the creature in all its slimy, toothy reality, Alien keeps its focus in the shadows," Tom notes.
And so ends another exciting day at Rambles. Stop back soon, pull up a chair and enjoy more of what we have to offer! (Be sure to check back in a few days for a special Halloween/Samhain mini-edition, including a new review of Mark Oxbrow's book Halloween: Pagan Festival to Trick or Treat.)
22 October 2002
We're back! Celtic Colours is over and Rambles is back online. Since it's only a few days 'til our next edition, we'll keep this one short. So, have at! (Watch for extensive Celtic Colours coverage beginning with the next edition!)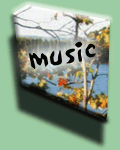 Tom Knapp flashes back to Doolin, in Co. Clare, with Ted McCormac's Rough & Ready. "McCormac has the sort of gruff voice you'll find lurking in a dimly lit pub, ready to give up a song at the drop of a hat (or a pint of the black)," Tom says.
Tom felt a touch of nostalgia and went back to hear a few tunes from the late Double Indemnity, but found The Soul of the Wild Seed to be "surprisingly listless" considering the band's usual energy. Luckily, Tom says, the experience made him appreciate even more the direction former band members have gone in the meantime.
The Chieftains first made their mark by bringing Irish music to the rest of the world. Then, they began a series of creative, sometimes daring collaborations to blend their traditional sound with other musical styles; Another Country is their experiment with American country singers such as Chet Atkins, Emmylou Harris, Willie Nelson and Don Williams, among others. Read Nicky Rossiter's review to see how the experiment turned out!
Ellen Rawson exposes us all to a little British folk-soul from The Reel & Soul Association, which brings some big names in music into the project. "OK, call it British soul with a folk twist, or maybe it's more British folk with soul," Ellen says. "Is this a one-time group? Only time will tell."
Tom enjoyed Greatest Misses! from Buddy Wasisname & the Other Fellers, but says listeners from anywhere but Atlantic Canada might not get the full effect of these songs. "I think Buddy and the boys are writing songs about Newfoundlanders for Newfoundlanders," Tom explains. "The rest of us might not get the jokes."
Chet Williamson says Norman Blake's guitar playing "is second to none," and you'll hear plenty of it on the new Rounder Heritage release, Old Ties. "He's recently received some notoriety from his connection with O Brother Where Art Thou," Chet says, "but this collection selected from over 30 years of recording is a more comprehensive way of looking at Blake's musical talents, which are prodigious."
Ellen says "there's really nothing wrong" with Blue Star Highway, a 1993 album by former Bitchin' Babe Megon McDonough. "But it's neither the contemporary folk nor the jazz standards album that McDonough probably wanted to make."
Paddy O'Furniture makes a rare appearance to discuss Gil Evans and his landmark jazz recording from 1960, Out of the Cool. "The orchestrations here are cerebral and complex, but never get in the way of the band's ability to swing," Paddy notes.
Virginia MacIsaac gets into the spirit of the holiday season (it's not far!) with A Northern Christmas, a compilation disc featuring old and new carols in Inuktitut and other native languages from northern Canada. "If you are the sort of person who is open to new sounds and appreciates foreign content, this is a light form of something exotic mingled with the old and familiar," Virginia says. "It's not an assembly line Christmas recording but a charming new linguistic sensation."
While you're waiting for the next edition, you can get a taste of Cape Breton and the Maritimes in our section devoted to music from Atlantic Canada. Here are a few samples to whet your appetite: Natalie MacMaster's Live, the Barra MacNeils' Racket in the Attic, Jerry Holland's Fiddler's Choice, Mary Jane Lamond's Lan Duil, Buddy MacDonald's We Remember You Well, Howie MacDonald & Ashley MacIsaac's CapeBretonFiddleMusicNOTCalm, Buddy MacMaster's The Judique Flyer, McGinty's Sea Songs and the Rankin Family's Uprooted.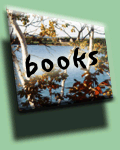 Emily Drake may be trying to create the American answer to Harry Potter in her Magickers series. Is it working? Well, after reading No. 2, The Curse of Arkady, Donna doesn't think so. Quite strongly, in fact. Read her review to discover Drake's failings!
Laurie Thayer is happy to see Robert Asprin's Myth series coming back into print in two-book anthologies. She tackles the first omnibus, which combines Another Fine Myth with Myth Conceptions. "As one might guess from the punning titles, these are comic novels, but they don't rely on puns over plot to carry the story," Laurie notes.
Sarah Meador explains how not to write a novel, and she uses C.J. Merle's science-fiction tale Of Honor & Treason as an example of poor execution. For a keenly incisive look at bad writing, don't miss Sarah's review!
Michael Vance has two strong opinions about Battle Pope. "Its art is outstanding. Its content stinks."
Mark Allen says the religious man and the comic-book fan are both satisfied with the work done by Kyle Baker on DC's King David. "I very much enjoyed the art and storytelling techniques," Mark explains. It was also "comforting to see that Baker had stayed true to the scriptures with this work," he says.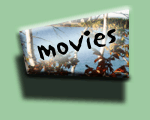 Iris Murdoch lives her life again in the Richard Eyre movie Iris, which captures her youth and her decline. The movie "follows quietly and without flash as Iris, piece by piece, slips away into Alzheimer's disease," explains Janine Kauffman. "It wasn't all right in the end. But, in its honesty, the film returns a kind of dignity to John and Iris that a wasting disease stole away."
Tom discovered Frankenweenie as an extra feature on a DVD. Now he wants to share the news of this little-known Tim Burton classic with our readers. "Burton's quirky, dark sense of humor and drama is very apparent in this early effort," Tom says.
While he's at it, Tom remembers The Alamo with star and director John Wayne -- and explains why this ambitious production faltered.
That's it for this week. See you in a couple o' days!
11 October 2002
We have a supersized edition for you today because you'll have more than the usual seven days to read it. Our update is being posted a trifle early this week, and the next will be up a trifle late. The reason? Our editor is off to Cape Breton for the amazing Celtic Colours festival. What? You're not familiar with this incredible event? Well, check out these reports on past festivals -- and watch this space for reports on this year's festivities!!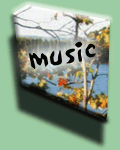 Tom Knapp is all at sea with Kirk S. McWhorter and Eye of the Storm. "McWhorter has taken the heart of the sea and salted it heavily with the spirit of a rock musician," Tom says. "The combination, which works sometimes and all too often does not, is a no-holds-barred winner on McWhorter's new solo album."
Ellen Rawson offers fair warning on Spencer the Rover is Alive & Well, a recent re-release from John Roberts and Tony Barrand. "Don't go near this CD if you like your folk music even remotely overproduced," Ellen says. "However, this re-release should satisfy someone looking for what might be considered today a more authentic, or perhaps even old-fashioned, folk sound in a modern recording."
A
lanna Berger raves about the success of Wake the Dead, a self-titled CD celebrating both Irish music and the Grateful Dead. "It's absolutely fantastic -- the quality, the instrumentation, the vocals, everything," Alanna says.
Laurie Thayer was enchanted by June Tabor's Rosa Mundi. "Tabor's glorious, deep voice is mesmerizing," Laurie says. "I predict you'll also be entranced."
Fred Keller takes a look at two albums from the early days of the Battlefield Band, later re-released as a single disc from Temple Records. Stand Easy and Preview, Fred says, "make an interesting snapshot of a turning point in this long-running band's career. I love the joy and life they infuse into the music."
Nicky Rossiter pops in with his impressions of Al Petteway's 1997 album of acoustic Celtic music, Caledon Wood.
IIn 1994, Tom says, "Eileen Ivers was a revelation." So, how good was her self-titled solo debut? "You put in this disc ... and right away she knocks you flat with a set of reels that are just so not traditional, you wonder if maybe someone put the wrong disc in the case by mistake," Tom recalls. "And this CD still sounds as fresh and exciting today as it did the day it was first released."
Rachel Jagt samples the music of the Cumberland Mountains, through Roadside Theater's new release, Wings to Fly. Taken from a stage production titled Singing on the Mountain, the CD "is a tribute to the rich musical heritage of Appalachia."
Wil Owen takes a trip to northern India with Bhangra Beatz, a compilation disc from Naxos World. "If you have ever seen a typical Indian movie, you know that many scenes throughout a film will suddenly be interrupted by a spontaneous song and dance segment," Wil explains. "This is the type of music you will find on Bhangra Beatz."
Donna Scanlon thoroughly enjoys Brotherhood of Brass by Frank London's Klezmer Brass Allstars. "London and his Allstars join their talents with those of the Boban Markovic Orkestar from the Balkans and Egypt's Hasaballa Brass Band, resulting in an exuberantly joyful recording that blends their respective traditions in a magnificent new sound," she says. "The music is essentially klezmer, but goes in all directions."
Muddy Waters is the father of Chicago blues, and Library of Congress Recordings (1941-1942)/Early Commercial Recordings (1946-1950) is a grand way to sample his work. Read his review to see what Chet Williamson calls this package "a gem of the blues."
Rob Stephenson makes a bold foray into Rambles territory with his review of Romane's 1998 gypsy jazz recording, Samois-Sur-Seine. "It's refreshing to hear Romane pushing the tradition forward without diluting its original, swinging essence," Rob says.
On Koi/Klops, by the Milo Fine Free Jazz Ensemble, the listener gets "the overall impression ... of relaxed but quite intense sessions," says reviewer Richard Cochrane. "The tone is simultaneously busy and sparse; a pretty continuous blizzard of notes or percussions co-exists with an almost pointillist aesthetic."
Sarah Meador shares bed-time rituals with Phil Rosenthal & Family on Folk Song Lullabies. It is, Sarah says, that rare children's album "that respects its listeners and can be replayed without driving parents insane."
It's not really folk music, but Beethoven's Wig: Sing Along Symphonies by Richard Perlmutter takes a folk approach to the classics to make them palatable to kids. Julie Bowerman says the disc is "educational and delightful."
Virginia MacIsaac sees a lot of promise in Southpaw Jones after giving a few spins to his new folk CD, One in the Door, One in the Grave. "With a little more training, or a little more energy, his voice could carry these tunes of his to a new place," Virginia says, noting the songs "need arrangement and a focus to bring out what's best in them."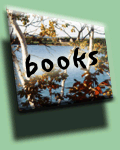 Tom applauds Music Essentials: Basic Music Theory for All Instruments, a slim reference book for musicians by Charles Chapman. "It condenses into 30 short pages nearly a year's worth of my high school music theory class," Tom says.
Melissa Kowalewski applauds the spoken-word poetry of Nafeesa Monroe on Super Woman. "It is an eclectic blend of beats, basslines and words that combine to make tales of growing up multi-racial in a harshly discriminatory world, going to college, dealing with relationships and developing 'superpowers' in order to live as an artist," Melissa explains. "This amazing CD will appeal to the listener on many levels from the intellectual to the emotional."
Jenny Ivor has become quite entangled with Tad Williams' Otherland: Sea of Silver Light. "It's an engrossing tale, told with thorough attention to detail," Jenny says. "Of course, human nature can be a disturbing and fluctuating thing, but Tad Williams seeks to balance the evil, dysfunctional, psychotic greed of one character set by the inherent goodness, selflessness, generosity of spirit and bonding of another."
T
om marks the turning of the seasons with October Dreams: A Celebration of Halloween, edited by Richard Chizmar and Robert Morrish. "Many entries in this satisfyingly thick tome are remembrances of the writers' own childhoods, episodes that stand out in their memories as exceptional Halloween moments," Tom says. "The line between candor and fabrication may blur at times, but the subtle blend of fact and fiction works admirably well."
Donna leaps to the defense of science fiction, a "much-maligned literary genre," after reading Ivan Cat's The Burning Heart of Night. "The plot is packed with tension and is tightly woven, containing moments both horrific and amusing," Donna says. "Cat knows how to leaven the tale with well-placed humor without diluting the suspense."
Jean Marchand travels back to ancient Ireland to meet Finn MacCool, as penned by Morgan Llywelyn. "I recommend highly this riveting tale of courage, loyalties and adventure," Jean says. "It is a densely-written, action-rich and character-rich hero story."
Tom imagines a world with vampires and finds it more closely resembles the vision of writer John Steakley's Vampire$ than a great many other vampire novels on the shelves. "The book runs into a few hitches ... but overall it's a fast-moving, exciting book that will keep you riveted to the page," Tom says. "This is a vampire story we can believe in."
Kate Danemark champions the cause of mothers everywhere with her review of I Killed June Cleaver: Modern Moms Shatter the Myth of Perfect Parenting, edited by Deborah Werksman. "Mothers today suffer from guilt and fears of inadequacy, which is why books like this are not just spare-time diversions, but necessary tools to support the modern mom," Kate says.
Mark Allen sends out a signal for Astronauts in Trouble, a science-fiction graphic novel written by Larry Young. "Perhaps one of the most intelligently-written comics I've ever read, Astronauts contains humor, suspense, action and even a few twists and turns in just the right places," Mark says.
Two Elseworlds tales from writer Doug Moench have found favor -- with a few hitches -- with Michael Vance. Read his reviews of Batman: Book of the Dead and Catwoman: Guardian of Gotham.
Tom samples Alan Moore's recent work and reports: "The League of Extraordinary Gentlemen is an utterly delightful book. In it, writer Alan Moore assembles a superhero team of a completely different sort, drawing on British literary figures of the late 1800s. Writing in a style reminiscent of that era, Moore has crafted a superb story that stands with the classics of adventure, science fiction and a bit of the grotesque."
By the by, we've redesigned our non-fiction index for easier navigation. Have a look!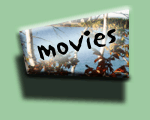 Tom is enraptured by Amelie, a French film (originally titled Le Fabuleux destin d'Amˇlie Poulain) with a message. "Amelie is a whimsical, romantic delight that will leave you feeling good in the way 'feel-good' meant before being co-opted as a Hollywood catch-phrase," Tom says, "pulling magic from daily life and making kindness to others seem like a good thing again."
Miles O'Dometer says Calle 54 is a documentary and concert film like no other. "Calle 54 is the greatness of Latin jazz carved in stone and transferred to film and video," Miles says. "Best of all, it's a documentary that leaves you shouting for more. Imagine that, if you can."
Janine Kauffman compares the pros and cons of Waking Life, an animated feature from Richard Linklater. "It's the kind of movie that goes over best when it's late at night and nothing else is on TV, or you've had a couple of beers with friends and are feeling all philosophical," Janine notes.
Halloween, a.k.a. Samhain, is just around the corner, so don't forget to check out our special page of spooky treats. Boo!
Tootles!
5 October 2002
Let's keep the introduction brief today; the editor has preparations to make for a live recording this evening, and he can't be tiring out his fingers on a computer keyboard! So, let's zip straight to the reviews.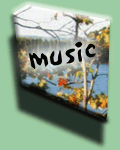 Tom Knapp spent last Saturday absorbed in the music at Celtic Classic, a phenomenal music festival in Bethlehem, Pa. (when he wasn't distracted by an inconvenient flat tire). The highlight of the day was, without doubt, a charged performance by Clandestine, a festival favorite that, unfortunately, has announced plans to disband at the end of its current tour. Read Tom's review of Clandestine's farewell performance and some of the other great music to be heard at this event!
Sarah Meador was expecting lush, modern arrangements and got the basic sound on The Sligo Champion, which resurrects the talents of fiddle champ Michael Gorman. "Gorman's fiddle playing, rescued from old tape and vinyl obscurity, is simple, scratchy and thoroughly enjoyable," Sarah says.
Christy Moore released King Puck without the usual commercial restraints of supporting a tour, and the material reflects Moore's milder approach. "It is like having a personal concert from Moore in your front room," says Nicky Rossiter. "It is simple, intimate and beautiful."
Tom's only disappointment over Valerie Rose's new album Petals of Stone is its brevity. At 24 minutes, he says, it was "just enough to whet my appetite and left me wanting more. Soon, please."
Alanna Berger finds Common Ground with So's Your Mom, a Philadelphia Irish band leaning towards a more American sound. "The title of the CD is quite appropriate, since not only do the tunes find the common ground between Ireland and the United States, ... but also in the common ground of the musicians performing," Alanna says. "They've all managed to grow together from individual musicians into a well-coordinated ensemble."
Music from Castle Dracula was a success, but its companion CD, Music from the Land of the Vampires, is a flop. Read Tom's review to see what didn't work this time around.
Virginia MacIsaac encourages a bit of exploration in the northern parts of Canada. The music is spotlighted in the new Inukshuk compilation disc Tradition, and Virginia says "the music certainly had as much life and colour as any other folk tradition. I think a lot of people are going to be excited by the new releases coming out by these artists."
Virginia continues the quest with Henoch Townley and Reaching Point. "The lyrics are enchanting, the drum beats mesmerizing, and I enjoy the timber of Townley's provocative voice," Virginia says. "Slow pacing makes the CD intoxicating at times, and never boring."
Paul de Bruijn says Tumassi Quitsaq's self-titled CD, also from Northern Canada, "takes some getting used to -- in part because the music has all the feel of being country without quite being country, and in part because the vocals and the music don't always blend well."
Rap at Rambles? Not under normal circumstances, but the rap in this case is Native American rapper Natay, and he brings a worldbeat aesthetic to the sound with TNT. "Natay is actually a good influence and has some decent things to say and perhaps teach to the youth of the world," says Naomi de Bruyn. "He'll open the eyes of the general public, if they can see past the 'tough guy' exterior and hear his words as they are spoken."
Chet Williamson is happy to have Catfish Blues: Mississippi Blues Vol. 3 (1936-1942), featuring Robert Petway, Mississippi Matilda and Sonny Boy Nelson, in his collection. "Even though these 'second-stringers' may not have the fire or the genius of the true delta blues immortals, they're well worth hearing, and we can be grateful that Document has taken on the task of preserving them for all time," he says.
How does Richard Cochrane feel about the frontman for Haunted House on the band's 1999 recording Up in Flames? "Loren Mazzacane Connors sounds ... like an unhinged Mark Knopfler, peeling off pinging pentatonic scales and 'emotive' bends on his guitar like a bedroom bluesman in a cathedral's worth of artificial reverb," he says.
Nicky fears the "gospel" label on Because He Lives by Local Exchange may prevent some folks from hearing some really good bluegrass music. "I truly enjoyed this album -- not as a religious experience but as an assembly of good music," he says.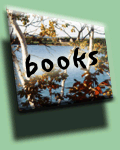 Sarah Meador celebrates The Return of the Buffalo Horses, a spoken and musical interpretation of a Blackfoot legend. "Return of the Buffalo Horses is one of those albums that fits together exactly from beginning to end," Sarah says. "I shivered with anticipation at the horses coming, and cringed with the arrival of he bluecoats. The story grows more powerful every time I hear it."
Tom Schulte discusses Howard Zinn's new book, Terrorism & War. "Acutely observant, this sagely historian presents the facets of America's War on Terrorism not covered on CNN or in White House press meetings," Tom says.
Valerie Frankel joins the staff with a review of Marion Zimmer Bradley's posthumous prequel to The Mists of Avalon, Priestess of Avalon. "This book blends the magical world of Avalon with ancient Rome, combining plenty of historical figures with the druidic customs of Bradley's own devising," Valerie says. "Yet this book is far simpler than Mists, with a smaller cast of characters and a tighter storyline."
Conor O'Connor enjoys the story and perspective in The Chronoliths, a sci-fi adventure of malleable time and imminent destruction by Robert Charles Wilson. "At the centre of this novel lies firstly the understated but nonetheless great strength of character of the principle protagonist, and secondly a belief that the word 'insignificant' can never appropriately be applied to any individual," Conor notes.
Sarah visits The Second Empire, a world created by author Paul Kearney. "I put down The Second Empire feeling bruised and exhausted," she says. "Not many worlds are this real, down to the dirt under fingernails. Kearney's willingness to put drag his own characters through the mud brings the reader into the story to a harsh degree."
Wil Owen is absorbed by the military maneuvers in SEAL Strike! Book One: Death Before Dawn, a novel by SEAL veteran Martin L. Strong. "While Death Before Dawn is a very short book that will only take a few hours at most to complete, I am confident that readers who enjoy military tales will be entertained," Wil says. "Their only disappointment will be that the story ends all too soon."
Michael Vance says the graphic novel Far West is "distinctive and fun because (Richard) Moore has mixed John Wayne with Frodo the Hobbit in his plot pot. His dialogue and characterizations are lively and imaginative."
Tom enjoys a good team-up, and says DC heroes Batman and Green Arrow shine together in The Poison Tomorrow. "Michael Netzer's art is very good, particularly in his depictions of Green Arrow and Poison Ivy," Tom says. "The story, by Dennis O'Neil, is solid and stands comfortably outside any of the usual Batman, Green Arrow and Justice League monthly titles."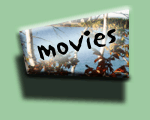 Birds of Prey, a new TV series based very loosely on the comic book of that name, premieres on the WB on Oct. 9. Check out Tom's advance preview of the first episode, which was posted to the site back in June.
Miles O'Dometer has high praise for Sexy Beast, which he describes as "a suspenseful heist film, an insightful interpersonal drama, a parable of man's inhumanity to man and an exercise in perfectly timed sight gags and laugh-out-loud visual humor. Most of all, though, it's one amazing film, and one performance you'll never forget."
Tom slips back in time before the popular M*A*S*H television series and revisits the landmark film that paved the way. M*A*S*H, he says, "is a melange of surgery, sex, suicide and insanity. It makes you laugh at war while shining a very bright light on the madness inherent in a bloody conflict where doctors put soldiers back together so they can fight again."
Ta-ta for now!
28 September 2002
Rain! It's been raining quite a lot lately, a blessing to the parched earth -- but did it have to become cold and damp, too? Where was all this rain when it was so bleepin' hot all summer? I demand to speak to the weather gods! Hello? Drat, I'm on hold. All right, while I'm listening to this Muzak rendition of "Stairway to Heaven," you go ahead and read today's reviews. No, really, go on. I may be a while.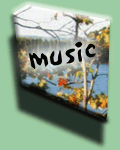 Nicky Rossiter examines the work of Scottish singer Dick Gaughan on Prentice Piece. "Gaughan has been writing, arranging and performing the best of Scottish folk music for over three decades," Nicky says. "Prentice Piece is a work that should adorn the collection of anyone who is serious about good music, history and heartfelt performance."
Tom Knapp says the Indulgers are putting a new face on Celtic rock with their new release, Celtic Tiger. "The mix of tunes works because the Indulgers have stamped each song, old and new, with their trademark sound," he says. "The end result falls somewhere in the middle; traditional elements are stripped away to give the rock influences dominance, while rock songs have Celtic touches injected into the package for a new twist."
T
om enjoys a second childhood with Bonnie Rideout on Gi'me Elbow Room: Folk Songs of a Scottish Childhood. "Bonnie had a lot of fun making this disc, that much is obvious," Tom says. "Her voice bubbles with laughter from beginning to end; you can feel her smiles from first note to last."
The Tannahill Weavers returned to their traditional roots with Land of Light, and singer Roy Gullane flouted the purists by writing some of his own songs in traditional style. Tom is glad he did. "It's a grand album overall, but I'm happy to say some of the highest points are Gullane's original songs," he says. "It's comforting to know the future of Celtic music is in such capable hands."
David Cox continues his exploration of Welsh traditions with a look at Dafydd Iwan, father of the Welsh folk music renaissance, and his 1993 recording Caneuon Gwerin. "The songs on Caneuon Gwerin have been sung before and will be again, but this CD is one to collect because it's Dafydd Iwan, and it's one of the best recordings of a distinguished career," David says.
Julie Bowerman enjoys music the way Shakespeare heard it, as presented by Les Witches on Fortune My Foe: Music of Shakespeare's Time. "Fortune My Foe transcends the educational arena," Julie says. "I have rarely heard a more relaxing collection of tunes."
James Collins says hello to Rambles with a review of De Una Vez Gozando from Colombian salsa band Sonora Carruseles. "Boogaloo is soul music, Latin style, and Carruseles plays it for the dancers with no pretense of innovation or self-conscious attempt at 'art,'" James says.
Donna Scanlon explores northern Canada with Piaraapivut by Inuit singer Laina Tullaugak. Despite one concern, Donna says, "Piaraapivut is a CD with instant appeal that will make an interesting addition to any indigenous music lover's collection."
C
arool Kersten enjoys the eclectic collection of medieval music featured on Azam Ali's Portals of Grace. "This production, however, is clearly trying to achieve a certain effect: to evoke a mood rather than appeal to spiritual sensibility in a narrow sense," Carool says. "That is not to say that Azam Ali has fallen short in her endeavor. On the contrary, Portals of Grace is soothing for the soul."
Ellen Rawson samples a lot of fine music on The Singer-Songwriter Collection, a new compilation disc from the folks at Rounder. "Rounder has attempted to arrange a mix to match various musical tastes within a fairly wide genre," Ellen explains. "It's a fairly safe CD for those new to this sort of folk music."
Alex Houghton tries to keep her musicianship obscure, but Happybody reveals her guitar-playing talents to anyone lucky enough to listen! "Her playing spans delicate, gentle caresses and bold, emphatic strokes," says Jenny Ivor. "If you enjoy the sound of the guitar, acquaint yourself with this young artist and look out for her next release."
Melissa Kowalewski says Watch As You Walk, Jennifer Noxon's debut, is "both lyrical and musical and her voice is like silk." Read on for more about this emerging artist!
Nicky slips into the blues with Tommy McClennan and Cross Cut Saw: The Complete Recordings 1940-1942. "Here you get blues as it should be played and sung," Nicky says. "It is uncompromising music, played from the heart with little ornamentation or allowance made to bring in new listeners."
Bluegrass fiddler-songwriter Bill Hicks is in search of The Perfect Gig. Nicky enjoys the quest, noting that Hicks "is an excellent performer who draws on may areas of inspiration."
Richard Cochrane says composer/performer James Fei serves up some lovely reeds on Solo Works. These tracks, Richard says, "combine improvisation, indeterminacy and notes-on-paper in differing ways, to create a music that is lively, individual and wonderfully thoughtful."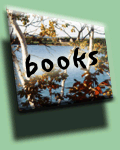 Sarah Meador leaps feet-first into patriotic fervor with United We Stand: A Visual Journey of Wartime Patriotism by Richard J. Perry. "Perry is smart enough to give a brief introduction, then step aside and let the collection speak for itself," Sarah explains. "Through magazine covers and bond ads, postcards and stories, United We Stand hints at the daily lives of Americans in the war."
David Baldacci abandons the legal-thriller genre for Wish You Well, "a simple, heartwarming and affirming story about the power of love." Says Donna, "Baldacci's story is compelling and engrossing, and his gift for suspense is well-employed in this homey story. It is nearly impossible to put this book down."
Sarah pens an excellent analysis of the treasures to be found in The Darker Side: Generations of Horror, an anthology edited by John Pelan. "Horror comes in a thousand forms, from the old myths to urban legends to human behavior," she says. "The Darker Side covers them all."
Sarah brings her comics expertise to bear while reviewing Sholly Fisch's superhero novel Gen13: Version 2.0. Unfortunately, Sarah says, "Version 2.0 would make a fine comic book. But jam-packed into a 230-page novel, a comic book script is a sad and skimpy thing."
Wil Owen enjoyed Starhawk: The Fourth Empire so much that he's urging readers to jump back to the beginning of Mack Maloney's sci-fi series -- not just the Starhawk series, mind you, but the lengthy Wingman series that preceded it. "In short, these books are fun," Wil says.
Michael Vance, creator of the Suspended Animation column on the comic arts, introduces his work to Rambles readers with a look at The Birthday Riots by Nabiel Kanan. "This is not a happy book, but it is an insightful look into the events of one man who reviews his beliefs, actions and history, and finds all three lacking a foundation that gives meaning to his life," Michael says.
Mark Allen takes a look at hero Tom Strong in the first collected work on this Alan Moore-created superhero. "Those familiar with comics' Golden Age will see it's influences within the pages," Mark says. "Those who are not, however, will simply find a great story with self-contained history, all laid out before them."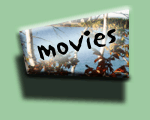 Miles O'Dometer provides an insightful analysis of the award-winning Monster's Ball, which "isn't so much about resolving things as about people making hard choices and hoping for the best. ... On the surface, its tale of a white racist who winds up in a relationship with the African-American widow of the last man he executes sounds like the work of a focus group. But beneath the surface it festers, boils and churns out a powerful procession of uncompromising images and observations about everything from fatherhood to finding our best selves."
Tom's fondness for comic books has once again led him astray in the movie world. Avoid Swamp Thing, he urges, unless "you have a hankering to see director Wes Craven at his worst or Adrienne Barbeau's breasts at their best."
Shakespeare's Titus Andronicus rarely comes to the silver screen; unfortunately, director Julie Taymor's Titus is a mixed success. "The result is a dramatic piece of violence that has turned off some viewers," Ellen says. "However, while it is a bloodbath filled with rape, murder, bodily mutilation and even cannibalism, it is a strong production of a play not often even performed onstage."
Still no joy on the weather front. The gods must be crazy! (And their taste in hold music leaves much to be desired.) So, off you go to enjoy your week; we'll see you in seven!
21 September 2002
We'll keep the introduction short today; the editor has a busy week, doing his own job, filling in for his boss and preparing for a wedding on Saturday. (Not his own, silly people -- his band has been hired to bring an Irish flair to the proceedings.) So let's just get straight to the good stuff, eh?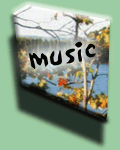 Ellen Rawson, and British folk-rock fans everywhere, have cause to celebrate the new remastered edition of Fairport Convention's 1969 recording, Liege & Lief. "This album definitely was groundbreaking material when it was first released," Ellen explains. "While numerous electric folk bands have come and gone over the years, Liege & Lief remains a seminal example of the power of excellent storytelling and musicianship."
Malinky wins Nicky Rossiter over with a mix of old and new Scottish songs on 3 Ravens. "This is a CD you need to listen to a few times to get its full impact," he says. "Listen first without reading the notes and try to figure out which are the old songs -- you will be surprised."
The Dubliners have been bringing Irish music to the masses since long before it was fashionable. Nicky revisits their work by reviewing a classic album, Thirty Years a Greying. "Like good wine, great music improves with age," he says. "So get out there and seek this masterpiece of Irish music."
Tom Knapp enjoys some bagpipe rock a la Seven Nations on John McLean Allan's new CD, Stand Easy. "Anyone who likes their bagpipes mixed with some high-intensity Celtic rock should give this a spin," Tom says.
Lynne Remick has developed a passion for Smithfield Fair, and the new CD Jacobites By Name continues the trend. "Although the Scots were unable to restore the Stuarts to the throne in 1745, Smithfield Fair captures the essence of the Scottish spirit, brings 'the cause' to life and keeps the home fires burning in the most important of places -- the heart," she says.
Jo Morrison returns with an inspired review for the holidays: Yuletide Treasure: A British Isles Winter Celebration by harpers Deborah Friou and Julia Lane. "It is always exciting when two excellent harpers combine forces to play as a duo," Jo says. Read her review for more on this grand recording!
T
om samples The Music of Ed Reavy on this album that features low-tech recordings by Reavy and other Irish-American fiddlers in the 1970s. "This is an excellent tune resource and a valuable archive," Tom says. "Unfortunately, it's not a great listening experience."
Jenny Ivor explores another facet of Alan Lomax's musical preservations in The Spanish Recordings: Extremadura. Her review tells a strange tale of Lomax's efforts in the face of a hostile authority -- don't miss it!
Virginia MacIsaac enjoys a taste of the Far North in Nunavik Concert, a live recording to benefit the Inukjuak Artist's Association. "Nunavik Concert is definitely grassroots, but the musicians are not afraid of combining new sounds within their traditional environment," Virginia says. "It's not sophisticated music, but it's professionally played and produced."
Ron Bierman joins the staff with a review of 52nd Street Themes, a jazz disc from Joe Lovano. "The album notes say Joe didn't want to create a nostalgic tribute to the pioneers of be-bop, but I think that's just what he has done, and it's a good thing," Ron says. "Joe and his partners can play, and this was one of the best jazz albums issued during the year 2000."
Nicky goes to the Ends of the Earth with alt-country star Peter Bruntnell. The CD "reminds me at times of Nick Cave at his most lyrical and of the delivery of bands like the Eagles on their slower numbers," Nicky says. "If you like great words, sensitive delivery and accomplished playing you are on to a winner."
Toronto singer Bill Colgate made a lasting impression on Melissa Kowalewski with his debut album, When Dinosaurs Ruled the Earth. "Colgate's strong voice, his powerful lyrics and his musical style make When Dinosaurs Ruled the Earth a wonderful album to listen to over and over again," she says. "This is truly a debut album that one can enjoy."
Rachel Jagt enjoys the fuller sound of One Timeless Moment, the new album from Canadian singer-songwriter James Gordon. "They are, for the most part, up-tempo folk songs with an edgy feel to them," she says.
Donna Scanlon is happy to have stumbled across the folk-rock sounds of Julie Keough and Blue. "Keough has a remarkably pure voice capable of a broad range of expression," Donna says.
E
llen journeys back to Christmas Eve 1993 and '94 for a pair of hometown concerts by the late Laura Nyro. Newly released by Rounder, both shows are available on The Loom's Desire. "Weaving a loom of nostalgia and warmth, The Loom's Desire may not be the best introduction for brand-new fans. More recent compilations might hook them onto Nyro's sound," Ellen says. "But for her fans, this live collection is a winner."
Sarah Meador dips into creation mythology with Ron Korb and Donald Quan for Tear of the Sun. "Rarely does an instrumental so completely captured the tension and resolution of a story, the joys and fears of its characters," Sarah says. "Korb's flute paints the grander moments in dramatic colors, while the background instruments supply subtler shades of feeling and moment."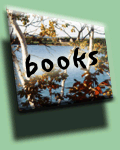 Chet Williamson returns to the gritty world of Burke in Only Child, the latest novel from Andrew Vachss. "New technology spawns new kinds of evil, more subtle but no less dangerous to the souls of the young, and Vachss shines his bright light on them, illuminating the darkness boldly and unflinchingly," Chet says.
Donna offers high praise for Karin Lowachee, whose sci-fi novel Warchild reads much better than the typical first novel. "Jos is a complex and sensitive character with whom the reader can empathize, and Lowachee conveys his emotions and anguish without resorting to melodrama," Donna says.
Sarah dips into a mythic world of armored nobility in Knight Fantastic, an anthology edited by Martin H. Greenberg and John Helfers. Please read her in-depth look at the stories in this new collection!
Conor O'Connor leaps 4,000 years into the future with Charles Sheffield and Transvergence, a two-in-one book delving into human exploration and alien interaction within two distinct journeys. "The first of these two journeys is an expansive one across and indeed beyond the galaxy, the second is an inward one familiar to all those who live and love," Conor says. "The milestones passed on the galactic journey are as strange and exotic as any to be found in the SF genre, while those passed on the second are no less interesting for being familiar, passed as they are by these future travellers on so strange a road."
Tom says T.S. Eliot's poetry and Edward Gorey's art come together nicely in Old Possum's Book of Practical Cats. "Readers who are usually intimidated by poetry may well find themselves enjoying Eliot's and Gorey's feline shenanigans," Tom says.
Anna Marie Sigmund tackles a difficult, emotionally charged topic in Women of the Third Reich, and Beth Derochea says she handles the subject "dispassionately, accepting that they are human beings with failings, frailties and love. ... This is an interesting book for both the professional and armchair World War II scholar or historian."
Tom Schulte shares his impressions of Pacts with the Devil, the self-proclaimed "chronicle of sex, blasphemy & liberation" by S. Jason Black and Christopher S. Hyatt. "A would-be anti-Christian Satanist expecting just goats' heads, black candles and pentagrams will be let down," Tom says.
Mark Allen, co-author of the Suspended Animation column on comics, begins offering his opinions for the Rambles audience as well. Today he looks back to 1988 for Tim Truman's Scout: The Four Monsters. "This is not an uplifting story, even considering a somewhat positive ending," Mark says. "Truman keeps the tone dark and morose mostly through use of his distinctive art style."
While he has your attention, Mark says wasn't thrilled with the idea of relaunching Spiderman -- but Marvel's Ultimate Spiderman quickly changed his mind. "Writer Brian Michael Bendis has taken a product that had grown incredibly stale over the years and made it interesting and exciting again, using nothing more than the original mythos, slightly tweaked," he explains. "His portrayals of today's teen culture, including speech, attitudes, motivations, etc., are closer than any comic adaptation I have ever seen."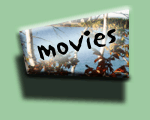 The marketing machine at Walt Disney World sent Julie Bowerman and son to see Lilo & Stitch. "Between Stitch's destructive tendencies to delight the children and a tight, riveting plot for the parents, Lilo & Stitch is entertainment you won't soon forget," Julie promises.
Tom says Pearl Harbor scores big with its depiction of the Dec. 7, 1941 attack. "There are moments when you'll swear you can feel the bullets pounding into the earth around you, the water closing over you," he says. However, Tom adds, "as a love story, Pearl Harbor is a good war flick."
And off we go! It's time for the editor to "Haste to the Wedding"!
14 September 2002
Today, Rambles crosses a threshhold, now with more than 4,000 individual review pages on-site! (That's complete reviews, not slipshod blurbs in a pile.) Many thanks to our excellent staff who've contributed so much to this website's success, and thanks too to our readers, for whom we do all this work. Cheers!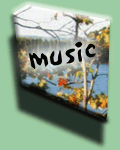 Tom Knapp had a good time with McGinty's Sea Songs collection. "When it comes to representing the Atlantic Provinces, few things go together better than songs from the Maritimes and McGinty," he says.
Aoife Clancy goes back to her solo career with Silvery Moon, but doesn't stick to the confines of her former traditions. "Instead, Aoife explores a broader range of folk stylings from both sides of the Atlantic," Tom explains. And Aoife, daughter and niece to the famed Clancy Brothers, "lets her voice shine on this album."
It is with great sadness -- and no little irony in the timing -- that we learned shortly before this edition was completed that Bobby Clancy, a longtime member of the Clancy Brothers and Aoife Clancy's father, died Friday, Sept. 6.
J
ohn Cross had some disconcerting moments while reviewing Songs of the Celts by Golden Bough. Still, he says, "he tunes are played crisply and neatly, the execution stunning and the arrangements lovely to hear."
David Cox debuts here at Rambles with Blas y Pridd/Golau tan Gwmwl, a double album re-release from the Welsh band Plethyn. "For fans of traditional folk production values, acoustic instruments, three-part harmonies and authenticity, Plethyn provides real listening enjoyment and a taste of the folk roots of Wales," David says.
Nicky Rossiter gets a Scottish history lesson in the Greentrax compilation disc The King Has Landed. "This is not a propaganda record," Nicky notes. "All aspects are covered just as any good book of essays on history would. The bonus here is that the "essays" are sung by the very best of performers."
Nicky also dips into the self-titled debut from Mutiny Gone Overboard. "I believe that this group must be very good in live performance and can truly get an audience going," he says. Still, he notes, something is missing....
Tom shares some atypical Tannahill Weavers on Passage, when the famous Scottish band was joined by Canadian singer Bill Bourne for an injection of nontraditionalism. "Passage is the odd one out, an unusual recording for the traditionally minded band and, yet, still showing their undeniable skills at the craft," Tom says. "It's nice to see the band stretch in a new way, even though the Tannies and Bourne soon separated to pursue different directions in music."
Donna Scanlon dips into Jewish traditional music with Frank London, Lorin Sklamberg and Rob Schwimmer on The Zmiros Project. "Sklamberg's vocals are rich and smooth with modulation sensitive to the spirit of each zemer, and the musicianship of all three is brilliant, adding majesty and celebration to each track," Donna says.
Don't operate heavy machinery while listening, but Deuter's Buddha Nature is a fine example of what new age music should be. "The music here is more down to earth than the typical space-music soundscape," says reviewer William Kates. "It's more of a sonic marriage of technology and nature with an equal measure of world music sensibility."
Carool Kersten delves into Armenian traditions with Miniatures: Masterworks for Armenian Duduk by Gevorg Dabaghyan. "As one of those vague frontiers between Europe and Asia, this mountainous region, tucked in between the Black and Caspian seas, is home to an ethnic mosaic that is also reflected in its music," Carool notes.
W
illiam shares a little Concrete Love with British singer Julia Fordham and says, delays in production notwithstanding, it's a solid seventh release. "It's her best yet," William says. "I give it my highest recommendation."
Valerie Fasimpaur explores the Americana folk music of Carrie Newcomer on The Age of Possibility. "Carrie's voice is a deep, low alto with a unique quality that I wouldn't exactly call husky or nasal, but whatever the term, this resonance distinguishes her," Valerie says. Read her review to learn what are "the jewels on this CD."
Meet Tom and Lori! Nicky makes the introductions on their folk album Reflections. "The winning formula here, I think, is that these are songs we all think we could sing and most of them have a connection, however slight, to our own lives," he says.
Chris Simmons feels a lot of conviction when it comes to James King and Thirty Years of Farming. "This release is a shrewd mixture of new material and fresh-sounding covers," Chris says. "This is what bluegrass should sound like." (Congrats to Chris and his wife for the birth of their second son!)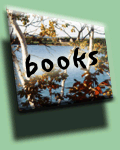 Margo Carruthers spins 13 eerie stories from Atlantic Canada in Speech from the Crone: Scarytales. "Carruthers has done a marvelous job of recreating a purely oral tradition on this album," Tom says. "With no props or costumes, without even the benefit of facial expressions and gestures to help the story along, she brings 13 tales to vivid life."
Julie Bowerman flashes back to the pop-culture passion for cars in Tony Swan's Retro Ride: Advertising Art of the American Automobile. "Retro Ride is essentially a picture book, and it achieves that purpose very well," she says. "It is the abundance and variety of automotive art that will intrigue any antique or classic car enthusiast."
Sarah Meador's only disappointment with Alastair Reynolds's sci-fi thriller Chasm City is that it ended too soon. "Chasm City is several books rolled into one," she says. "There's not a single wasted element, not one unnecessary character."
Donna enjoys the fantasy twists in Dawn Cook's First Truth. "Cook's writing is lively and often humorous, and her characters are delightful," Donna says. "It is so refreshing to read fantasy where the heroes and the villains are complex and well-rounded characters, rather than the All-Good and All-Evil cardboard characters populating too many fantasy novels today."
Gregg Thurlbeck is greatly impressed by the short stories compiled in Impact Parameter & Other Quantum Realities, a science fiction collection by Geoffrey A. Landis. "There's something for everyone and an awful lot for anyone who appreciates a story well told," Gregg says.
Sarah is a fan of Thieves & Kings, and she urges you all to check out the first collection of tales from Mark Oakley's world in Vol. I: The Red Book. "Thieves & Kings is a comic book, but that's only because people don't recognize an illuminated manuscript when they see one," Sarah says.
Carool dips into global politics and faith in For the Sake of Peace -- Seven Paths to Global Harmony: A Buddhist Perspective by Daisaku Ikeda. "Ikeda is quite apt at explaining Buddhist intellectual discourse, illustrating it with most interesting -- and even surprising -- cross-references to western tradition," Carool says. "However, when it comes to the nuts and bolts of transforming the international arena his proposals are utopian. But maybe that is exactly what is needed to achieve a true transformation of global relations."
Jean Marchand joins Rambles by traveling back in time with Grace Gallatin Seton-Thompson, who recounts her oh-so-proper turn-of-the-century adventures in A Woman Tenderfoot. Despite the 100-year-old story, Jean said she was struck by "the timelessness of this account. When I recently read Kipling's Kim for the first time, I had the same feeling. Both books seemed new and pristine."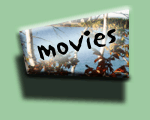 Miles O'Dometer shares a view of Ireland in the film When the Sky Falls. The ingredients "would seem to make When the Sky Falls a real Hollywood potboiler, if it weren't for the fact that it's based on the life of award-winning Dublin crime reporter Veronica Guerin," Miles says. "It's War and Peace -- with very little peace -- in 107 minutes." (And congrats to Miles for his 200th review!)
Tom journeys back to 1976 and ahead to 2274 for Logan's Run, a pre-Star Wars, cult science-fiction classic. "For adults who don't mind suspending their disbelief to an unusually high level, it's a fun sci-fi excursion despite the failings of the plot," Tom says.
Tom believes Clerks Uncensored is a nice animated flashback to the characters popularized by Kevin Smith's black-and-white film Clerks. "So many oddball cartoon series have hung onto the airwaves, I'm disappointed that this one did not," Tom says.
That's another edition down. Off we go to work on the next 4,000! (Oh, a note to one reader, who asked about rules of capitalization: No, lad, the style choices that dictate the graphic design of a book or album cover do not change the rules of language. Titles are still capitalized.)
7 September 2002
Rambles is popping up all over the place! Quotes from our reviews are appearing in lots of book and music press releases these days. You'll find us on musician- and author-run websites. You'll see our name mentioned on book jackets and occasionally in the text inside as well. We're pleased to be included in the latest issue of Dirty Linen as well; Dirty Linen, for those who don't know, started as a Fairport Convention fanzine and grew into pretty much the top folk and world music publication on the market. Check it out if you haven't already! Now, it's time for this week's reviews.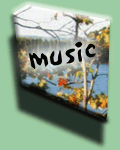 Tom Knapp has been happily playing (repeatedly!) his copy of Quare Imagination, the latest release from Irish fiddler Liz Doherty. Doherty, he says, "has a fertile imagination when it comes to musical arrangements and fiddle techniques. That imagination might be a bit frustrating for the other musicians in the studio when Doherty's at work, if the liner notes to her new album are any indication, but the result is unquestionably fine."
Tom gives a little Irish history lesson for folks unfamiliar with the lounge-singing days that preceded the current Celtic music boom. For a taste of those days, give a listen to Ian Gallagher's My Ireland. Gallagher, Tom says, "has cleverly brought to life a time in Irish-American history when Irish music was making its first big splash -- a time that opened the doors for the Irish music renaissance of more recent years."
Tom concludes his Irish triumvirate today by joining the Irish Brigade, who's Live at the Half Time Rec. "The Irish Brigade is no one-trick horse," he assures us. "The duo's diverse talents receive excellent attention in this live recording, leaving us poor listeners at home wanting more."
F
red Keller credits formative Irish supergroup Planxty with his own passion for Celtic music, and today he shares a few memories of the landmark album The Well Below the Valley. "It blazed new ground in arrangement and instrumentation, it rejuvenated music that had previously existed primarily on the printed page, and it influences and informs performers and listeners as much today as it did when released," Fred says.
Jenny Ivor has high praise for Skydance's Live in Spain CD, which combines Celtic and Spanish musicians to great effect. "There are many parallels between the lands where Celts have passed and stayed, and this tour of Skyedance brings the best of the similar musical heritage to the fore," she says. "This album can be played time and again, yet is undeniably always fresh and invigorating."
Kimbereley Marie shows her admiration for Cape Bretoner J.P. Cormier in her review of his latest album, Primary Color. "This collection of 16 guitar instrumental tunes will definitely blow away anyone who's a fan of guitar music," she says. "His lightning-fast fingers fly across the strings like nothing you've ever heard before."
Ellen Rawson applauds Uncertain Wonders, the debut CD from Scottish band Rise. "One of their strengths is how they are able to combine traditional material with more contemporary interpretations," Rawson says.
Pamela Murray Winters says "no one can accuse Steve Ashley and company of trying too hard" on their CD, Everyday Lives. "The overall effect of Everyday Lives is calm: smiles rather than laughs, a dropped brow rather than full-on tears," Pamela explains. "And that's as it should be."
V
irginia MacIsaac is just a bit captivated by Hands of Time, a solo guitar recording by Larry Pattis. "Pattis uses a well-defined harmonic frame for each piece, but the outer elements are a kaleidoscope of silken notes and rhythmic fluency," she says. "With fingerwork so adept, he drives through poignant, dreamy melodies with vibrant echoes of passion and fun."
Tannis Slimmon has the chops to be "a formidable contender" in the Canadian folk-rock and alt-country fields, Ellen says. "Although Oak Lake is an independently released debut, it has the polish one might expect from a major label -- minus the overproduction that often accompanies such albums. Slimmon performs these songs as if they truly mean something to her; it's obvious a lot of love and care was spent making this record."
Charlie Ricci is fond of the music, but less fond of the vocals, on December's Child by Mark Olson & the Creekdippers. Anyone looking for a reprise of Olson's work with the Jayhawks should look elsewhere, Charlie notes: "Any resemblance to the Jayhawks on this CD is entirely coincidental."
Naomi de Bruyn goes on a global excursion with Terre Differenti and finds it a memorable experience indeed. "There's everything from jazz riffs to elegant and spiritual oriental pieces, all blended in a disc that is not only memorable, but a real 'trip,'" she says. "This disc is a project of monumental undertaking, but worth all the time, heart and soul that was put in by all involved."
Donna Scanlon dips into the folk well with Phil Rosenthal and This Land Is Your Land: Favorite American Folk Songs. "This CD is hardly run of the mill," Donna says. "Rosenthal presents a refreshingly eclectic collection of folk songs, and if some are new to your family's ears now, they'll soon become favorites."
Nicky Rossiter says Geoff Bartley's blues CD Blues Beneath the Surface is "a revelation." Read the review to see what makes this singer-songwriter a nice addition to the ranks.
C. Nathan Coyle takes a spiritual journey on the Enoch Train with Set Sail, "a deeply religious tribute to Christian faith that uses the entire world as its starting point." Says Nathan, "Set Sail is a wonderful album that manages to cram a lot of styles into a cohesive and integrated whole."
Chet Williamson samples a decade of great bluegrass in Chambergrass by Berline Crary Hickman. "What's so impressive about the way these three musicians work together is that while one is soloing, the others don't just play 'um-chunk um-chunk' behind, but are doing their own things as well, so that you always have three intertwining and creative voices," Chet says.
Patrick Derksen dances with the dinosaurs in Jurassic Park III, and says composer Don Davis emulates prior work by John Williams to an incredible degree. "You can tell why he was handpicked by Williams to do the music for this movie," Patrick says.
William Kates spent some quality time with Julia Fordham, who gave excellent performances at Joe's Pub in New York City and the Tin Angel in Philadelphia. Check out his review to hear the details!
Be sure to check out the new look of our world music section. There's quite a lot of diverse material there; some of the best comes from the World Music Network and their series of Rough Guides to global sounds. Check 'em out!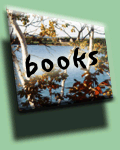 Carool Kersten explores a treasure trove of folklore in Abu Jmeel's Daughter & Other Stories: Arab Folk Tales from Palestine & Lebanon, a hefty collection by Jamal Sleem Nuweihed. The collection, Carool says, "provides an excellent introduction to the rich Arabic folklore and enables western readers to look beyond the all too familiar One-Thousand-and-One-Nights tradition."
Emily Drake's The Magickers is rather like "Harry Potter goes to summer camp," Donna says. "Unfortunately, I found it derivative, dull and disappointing."
Kristine Kathryn Rusch has written a mystery in a sci-fi setting in The Disappeared. "The Disappeared is a science-fiction novel, but the genre-related details serve to support the narrative, not dominate it," says Donna. "I could imagine the story told in a fantasy setting, with the circumstances adapted to that genre and indeed, there are some fairy tale elements in the book, whether by accident or design."
Erin Bush has one quibble, but otherwise says Child of the Prophecy draws Juliet Marillier's Sevenwaters trilogy to a satisfying close. "Marillier draws together the plot-threads laid so meticulously in the first two novels, while also crafting a suspenseful story that can stand alone -- no mean accomplishment," Erin says.
Jenny says Fallen Dragon, a new SF novel by Peter F. Hamilton, should attract a broad audience despite his penchant for "excessive garrulity." Says Jenny, "Overall, Hamilton has written an innovative novel that sheds astonishing light on the too-frequently jaded theme of science fiction, propounding ideas worthy of the maestro himself, Arthur C. Clarke."
An illustrated book titled Dirty Stories, Vol 3 could go in so many directions. "Would Dirty Stories offer truly mature reading, or just adolescent trash?" wonders Sarah Meador. "Splitting the difference, they went for both."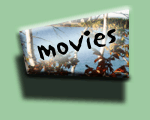 Elizabeth also shares her views of Only Hooligans Write on Desks #1 on the 'zines page.
Tom goes spirit-walking with Thirteen Ghosts, a grisly horror movie based loosely on a film from 1960. Tom says the remake is a visual treat for horror fans "and not much else."
Peter Sellers would have done a perfect Inspector Clouseau schtick in Company Man, Janine Kauffman confides. Alas, Sellers is dead. Janine says the movie is worth a look, "but keep your Pink Panther movies close at hand for backup."
Mini-rant: Does anyone else remember milder summers with more rain, colder winters with more snow? It wasn't that long ago that our seasons were markedly different than they are today. My home state has been grappling with a drought now for three years; the situation is becoming cripplingly serious. And what does our government do? Deny the problem of global warming. When will someone wake up?
31 August 2002
Rain! It's raining!! Sure, it won't do squat against the massive drought plaguing this area, but it's still somewhat novel after a hot, dry summer. Downright nostalgic. But, officials hasten to assure us, the heavy rains did little to replenish our groundwater. Oh, our poor Earth! What's next? Maybe the government will raze a few forests to prevent forest fires. ... Personally, I don't think that's what Smoky Bear had in mind. Well, enough of such talk, it's time for reviews!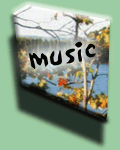 Justice, says Sarah Meador, would be worldwide acclaim for Jez Lowe & the Bad Pennies and lots of radio airtime for Honesty Box. "The lyrics consistently stretch beyond the expected, though never enough to feel forced," she says. "The right word is never sacrificed in exchange for a perfect rhyme, and it makes the songs more memorable." Check out Sarah's review for a look at the contemporary British folk scene.
Tom Knapp admits he was caught off guard by Live at Dolan's Pub, the latest release from Nova Scotians Fortune's Hand. "Dolan's Pub is certainly a diverse recording, and the live performance is flawless," Tom says. But the varied collection of covers, ranging from Tom Petty and Guns 'n' Roses to Gloria Gaynor and the Barenaked Ladies, lacks the spark that dominated the band's previous recording.
The cover drew Tom's eye; the music kept him coming back for more. Read Tom's review to see what makes this self-titled debut from the Irish band Rua such a treat!
This was Nicky Rossiter's first introduction to Scottish singer Hilary Bell. Read his review of Breaking All the Rules and see what you think of his assessment!
I
rish accordion player Sharon Shannon spreads her musical boundaries a bit on The Diamond Mountain Sessions, a studio recording featuring numerous guest musicians from diverse musical styles. "While there are times that Shannon herself seems to be in the background, the experiment is pretty successful," says reviewer Ellen Rawson. "Shannon takes her brand of Irish music far past Diamond Mountain, Letterfrack's background scenery, without ever leaving Galway."
Ellen says British folksinger Christine Collister demonstrates a good deal of variety on her latest album, An Equal Love. "When you have a voice that sounds of aged red wine and a gentle smoke emanating from a warm and cozy fireplace, you pretty much can sing whatever you want to," Ellen says.
Sarah demonstrates her mastery of the writing craft in her delightful review of Laulan Mere Maaksi by Livonia. She loves the music, based on Estonian traditions, but warns: "One should not listen to Livonia while driving or operating heavy machinery. Nor do I advise trying to use it as background music if it might be inconvenient to be enchanted. Laulan Mere Maaksi should be saved for a time when you are feeling mundane and hungry for a bit of magic. It's as good as having a wizard on hand."
Donna Scanlon sits in on a Sundanese Wedding Ceremony with the band Gentra Pasundan. Comprising a complete ceremony from West Java, the recording "provides the opportunity for those not familiar with Indonesian/Sundanese culture to broaden their perspectives," Donna says.
K
ate Danemark says her life was changed by an early exposure to Christine Lavin -- and Lavin's new release, I Was in Love with a Difficult Man, continues the process. "I feel like I'm glimpsing the future," Kate says.
Nicky gets a touch of that old-time sound with Tom Adler & Co. on Sweet Nell: New Old-Time Tunes. "This collection of 21 tracks is a joy to listen to," he says. "Here are musicians who seem to truly love the music, and therefore they give it a soul that others can only interpret."
Charlie Ricci explores a bit of "California Country" with Chris Hillman and Herb Pedersen on Way Out West. "The duo's voices and singing style, whether alone or in harmony, fit the songs perfectly," Charlie says.
Chet Williamson has a dichotomy of opinions on Corey Harris's Downhome Sophisticate. "Some listeners are bound to think that Harris is trying too hard to blend the different aspects of the cultures that have influenced him and his music, but this bold and courageous experiment stands, in its sheer audacity, high above the offerings of hundreds of musical artists who would never even think of attempting such a synthesis of styles and elements," Chet says.
Jenny Ivor doesn't care for the derivative sound of Tom Savage's Brand of Sympathy. "The album quickly blurs into a bland wash of sameness, ideal for background music in bars, fine to sample as you walk past," she explains.
Nicky has an emotional moment while reviewing Before Their Time: Memorial Songs & Music, Vol. II. Read on to see what makes this compilation disc so powerful.
Jennifer Hanson shares a weekend's fill of fun and music at Falcon Ridge 2002. Still, she notes, the excellent musicians there were overshadowed by one who was not; read her excellent review of the many tributes to the late Dave Carter as well as the other musical events that marked the memorable weekend.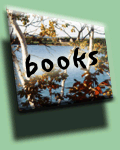 Ursula K. LeGuin returns to Roke with the long-awaited Tales from Earthsea. Sarah says it's about time: "Her writing is as persuasive as always and has an extra crispness in these stories of Earthsea's past and sort-of present," she says.
Julie E. Czerneda wraps up her Trade Pact Universe trilogy with To Trade the Stars, and Donna Scanlon says it's a splendid conclusion to the SF tale. "Czerneda's characters are wonderfully three-dimensional, and the story is laced with humor," Donna says. "Her writing is bold and imaginative, and she has a tremendous gift for storytelling."
Lyda Morehouse creates a world where religion is state-sanctioned, the Internet is a mental stretch, fallen angels walk the Earth and beings of Artificial Intelligence may be developing souls. "Fallen Host introduces us to a seemingly distant future that is, in many ways, like our own world," says reviewer Carie Morrison. "The plot moves on many levels, from the emotional entanglements formed and the personal consequences they bring about, to the higher realm of religion and its place in society."
Jenny survives an array of phantom-driven illnesses to bring you this review of pandemic disaster. W.F. Halsey's To Kill an Eidolon, she says, "is a well-concocted tale, running the gamut of apprehension, love, jealousy, fear, paranoia, bravery, pity, horror and friendship without overloading on any one emotion."
Hoopla!! Good news for lovers of good fiction, particularly those who enjoy a good, psychologically creepy tale. Chet Williamson's excellent novel Second Chance is back in print -- and now you have a second chance to discover this sadly overlooked book. "Someone who doesn't know much about horror can still make a decent living in the field by throwing in lots of blood, gore, supernatural monsters and, if there are movie rights to sell, screaming nude females. But Chet Williamson does know horror, so he doesn't need to use those hackneyed devices," Tom reports. "I guarantee, the story will stay with you for a long time to come."
Hollywood is the setting for Vol. 5 of the Sin Series, Envy, Anger & Sweet Revenge by Stephen M. Silverman, and Kate Danemark says it's a match made in Heaven. Read her review to see what makes Hollywood "such an appropriate arena for this particular sin."
Tom seeks a few ghosts in Venice, Fla., but finds the tales lacking in Kim Cool's Ghost Stories of Venice. The problem, Tom assures us, isn't Cool's writing.
C. Nathan Coyle says Dave Cooper's graphic novel Suckle: The Status of Basil is "weird, twisted, sometimes disgusting, confusing and wonderful -- just like adolescence. This graphic novel tackles typically taboo subjects like young lust and temptation while allowing the central character to be inherently sweet."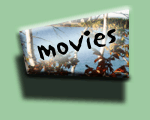 What do you get in Hollywood for $40,000? "For most movies, not even a makeup artist for the star," says Janine Kauffman. "But Kevin Jordan, Derick Martini and Steve Martini turn 40 Grover Clevelands into Smiling Fish & Goat on Fire, an unassuming indie film that has its cliches and flaws but ultimately is much more satisfying than lots of big, bombastic drivel."
Tom says Deep Rising is "formula all the way" for anyone familiar with the Alien series and its numerous progeny among action-horror films. "Monsters appear precisely on cue, yet you still might find yourself succumbing to the occasional guilty shiver all the same," Tom says.
The Batman/Superman Movie, an animated cross-over between two successful television cartoons, "does a good job of capturing the right mood between the two caped vigilantes," Tom says.
That's it for today! I'm off to enjoy the rain!
27 August 2002
Our readers seem very happy with the convenience of having links provided to merchants such as Amazon.com and CDnow, making it easier for them to buy music, books and movies if inspired to do so by our reviews. However, we've received a fair number of messages from people who are having a hard time finding a lot of the Canadian music we spotlight, particularly from the Atlantic region. Well, to help out those looking for music from Canada (East Coast or elsewhere), check out our Maritimes page for a link to Amazon.ca -- Amazon.com's new Canadian partner. They don't have everything, certainly, but they do have more Canadian music than their U.S. counterparts. Cheers -- and enjoy the tunes!
24 August 2002
Our editor has spent the past week covering a local farm show and fair; he's had about all the cows, pigs, sheep and goats he can take for a while! Fortunately, the routine was broken Thursday, when he was able to put down his pen and notebook and pick up his fiddle and bodhran to perform during the fair's much-beloved Irish music night. Whew! Now, onto the update!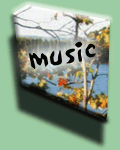 Ellen Rawson earns both our envy and gratitude -- the former for having such a wonderful time at the 2002 Cropredy Festival, and the latter for sharing the experience with the rest of us! Read her stunning review to learn about performances by the Oysterband, Richard Thompson, the Dubliners and many more -- including, most especially, Fairport Convention in several incarnations!!
And now, onto CDs!
Bill Knapp hopes to hear more of Lasair Dhè (Flame of God) in Heaven. The recording, by Cliar and guests including 200 singers from Scotland's Massed Gaelic Choirs, "is a landmark recording for Scotand and I can almost guarantee that you will enjoy this music, whether or not you're religious or Scottish; all you need is a soul that loves beautiful music," Bill says.
Nicky Rossiter says Flook's CD Rubai is an excellent "chill out" album -- and he assures us he means that in the best possible sense. "This is a CD to put in the machine, draw the shades and relax after a hard day at work or a stressful journey," Nicky says.
Nicky couldn't have been happier with the Celtic rock sound of the Prodigals on Go On. "This is it," he says. "Here is that CD with magic, spark, soul and some great sentiment."
Tom Knapp casts an eye over his own musical arrangements after being inspired by Threadneedle St and Havin' a Tune. "The sets on this all-instrumental CD are packed with familiar tunes," Tom says. "But the flash of recognition never becomes tiresome; the pieces are cunningly linked and crafted to make these old friends fresh and new."
Jenny Ivor takes a trip to Basque Country -- and dips into the troubles there -- along with Brigadistak Sound System by Fermin Muguruza. Muguruza, Jenny says, "sings songs of solidarity among peoples of different lands, of freedom from tyranny and oppression, of linguistic and cultural independence, of hardship and toil and trouble. He sings about life today."
Wil Owen junkets around the world in pursuit of Ron Korb's flute playing, as evidenced here on the CD Behind the Mask. "Fans of instrumental world music in general and flute music in particular are sure to find something exquisite on this CD," Wil says.
Wil enjoys the history behind Electric Highlife: Sessions from the Bokoor Studios, a compilation disc from the friendly nation of Ghana. "Unfortunately," he said, "there are no individual tracks that scream for individual mention or make this a must-have CD."
Fred Keller says hello to the Rambles staff with this review of Moonbeams by Hull & Larson. The duo, Fred says, weaves "a mesmerizing, instrumental tapestry of traditional fiddle tunes, Joplin rags, funky old big band jazz tunes and originals with deft, simple and straightforward arrangements."
Sarah Meador explores the versatility of the harmonica with Frank Bard on Harmonica from the Heartland. This, Sarah says, "is a great album for fans of the harmonica, and a better one for those who think they aren't. Engaging and varied as the best visitor, it should be welcome in any setting."
Pamela Dow likewise doesn't hold back in her praise of 35th Anniversary Jam, a blues celebration of James Cotton by the James Cotton Blues Band. "This album really cooks, a blues jam you'll want to listen to again and again," she says.
Jenny returns to "the luxurious sound of the '50s and '60s" along with Beegie Adair and the Jeff Steinberg Orchestra on the new jazz CD I'll Take Romance. "The jazz is skillful and yet not over-complex for the uninitiated and the orchestration will satisfy any fan of popular orchestra," Jenny says. "It is a definite crowd-pleaser without ever being middle of the road."
Jenny was converted quickly to the country/bluegrass sounds of the Stevens Sisters and Little By Little. The new CD, Jenny says, "is an essential for fans of country, and should be given a try by tired cynics who tar all country singers with the same old brush -- the Stevens sisters might just be able to encourage a few conversions."
Chet Williamson has reason to celebrate: "Doyle Lawson and Quicksilver are back playing real bluegrass and nothing but, and they sound as fine both instrumentally and vocally as they ever have." Read Chet's review of The Hard Game of Love to see what else he has to say.
Jennifer Hanson takes a daring ride with The Assassin's Apprentice, and pronounces rockin' singer-songwriter Stephen Fearing worth the risk. Read her review to learn why Jennifer consider this "an excellent album by a criminally underrated artist."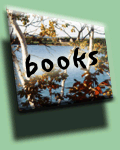 June Skinner Sawyers has written an incredible resource in Celtic Music: A Complete Guide. Tom has been engrossed in this entertaining and informative tome for the past week, but was forestalled in his efforts to write a review after realizing the crack staff at Rambles had already done it for him. Please take note of Nicky's excellent review of this book, which should be on the shelf of every Celtic music lover!
Sarah dips into 30 years of publishing history with 30th Anniversary DAW: Science Fiction, an anthology edited by Elizabeth R. Wollheim and Sheila E. Gilbert. Read her review to see why she's looking forward to the next 30 years!
Kathryn Larrabee's debut novel An Everyday Savior "reveals the hand of an already seasoned writer with its introspective and thoughtful tale," says Donna Scanlon. "Best of all are the characters, as real as the people you meet outside your door."
Conor O'Connor is fascinated by the alternate-universe device in Robert J. Sawyer's Hominids, in which the dominant Neanderthals from one universe make contact with the dominant Homo Sapiens in ours. "A complex dialogue develops between the two of them, and while some of the differences between their worlds are stark, no simple answers emerge," Conor says. "Each species has its own way of dealing with anger, fear, jealousy and cruelty which, it seems, exist everywhere."
Tom joins Peter David on an entertaining jaunt through the early years of the unwilling hero, Sir Apropos of Nothing. "Some folks might be put off by the title character's unlikable nature," Tom says, "but chances are good you'll find yourself rooting for him, too, as he spits at all that's fine and true, and strikes a blow for normal people."
Gregg Thurlbeck revisits The Illustrated Man, a classic collection by Ray Bradbury, and says some aspects of the stories hold up poorly after five decades. "What did impress me ... was Bradbury's lyrical sense, his need to have the rhythm of the story, the texture of the words, play such a large role in his tales," Gregg says. "In a genre where a rigorous attention to scientific detail is so frequently the basis of short stories, Bradbury proves that there's room for poetry among the pistons."
Nicky doesn't want to reveal too much about Rosie O'Donnell's audiobook Find Me. "A misplaced quote about how the story ends will spoil an excellent listen for those who are strong and brave enough to examine this emotional world," he says.
Tom explores the background of Japanese archer Shado in Mike Grell's Song of the Dragon. "Song of the Dragon stands up to repeated readings over many years, and remains an excellent stand-alone story" in the Green Arrow family, Tom says.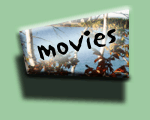 Miles O'Dometer goes French with The Closet (Le Placard). It is, Miles says, "a formidable piece of work, a deft combination of screwball comedy and message film that captures the rolling confusion of an age that's trying -- with varying results -- to come to grips with a serious and mind-boggling issue."
Tom rounds out the current slate of Star Trek movies with a long-overdue review of Star Trek IX: Insurrection. In this movie, Tom says, "the once-rigid Picard continues his long-overdue evolution, going off on dangerous away missions, disobeying orders, dancing a mambo in his quarters and singing Gilbert & Sullivan in combat. How refreshing!"
That's a wrap! See you in seven!
Addendum
Color us flattered. Another of the Internet's sundry review sites on Sunday interrupted their own What's New page with a chunk of text lifted from our July 27 edition. While we're sure our text was pasted into their page by accident, it's still gratifying to know they're saving Rambles updates for future reference! (You, too, can read past editions by visiting our archives page.) Cheers!
18 August 2002
Vacations are always far too brief! I'm happy to report that, while this one falls in that "too brief" category, a grand time was had by all. The beaches of southern Maine were just perfect this time of year, despite those pesky shark warnings....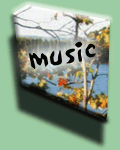 Karie Oberg makes her vocal debut on Hard Times, and Tom Knapp says her voice provides a strong central focus for the music. "Oberg's voice is the obvious star on the album, and fortunately she has the strength to carry it," Tom says. In the future, however, "I hope she takes a more aggressive approach and surrounds herself with the bold musical framework her voice deserves."
Ellen Rawson recalls her youth through the music of the Copper Family of Rottingdean and a new Topic Records release of old material, Come Write Me Down. "Luckily, those songs are still around today to be remembered and appreciated for their heritage and the living history that they are," Ellen says.
Turlough O'Carolan is in the spotlight on Carolan's Gift: A Tribute to the Legendary Irish Bard and, while Chet Williamson reports a certain sameness about the selections, he says "it's quite gorgeous, almost hypnotic at times, and the musicianship and sincerity of the talented players are never in doubt."
Steve Davies is calling for A Touch of Rain from the Sheiling, a band worth noticing from Wales. "The album has a lo-fi, almost homespun feel to it -- leaving you with the impression that's there much more yet to come from this particular corner of Aberystwyth," Steve says.
Wil Owen supports the freedom but blasts the performance demonstrated in FUCC the I.N.S., a new release from Seattle-based Bosnian-Bulgarian punk Gypsy band Kultur Shock. "The songs jump around in a confusing discord of noise," Wil explains. "While there are parts of several songs that are decent, there is no single song to enjoy as a whole."
Jenny Ivor applauds the concept but says Planet Passion, a world-fusion effort from Ancient Future, has "a certain sameness about the music." Still, Jenny says, she is "confident that this album will have many rapturous devotees who will regard my lack of appreciation as incomprehensible!"
Pamela Murray Winters slips back in time with Penny Lang and Gather Honey. "Via these rare live and studio recordings, one can glimpse the ascendance of Bonnie Raitt, Janis Ian and Buffy Ste. Marie as songwriters of choice and witness the fusion of country, blues and rock that filled coffeehouses during that era," Pamela says.
The Roland White Band has assembled a "making-it-look-easy album, which shows what fine musicians are assembled here," explains Chet, who says anyone listening to the band's new bluegrass CD Jelly on My Tofu is "happy to be in the aural company of such masterfully confident and superior pickers."
Pamela Dow says Jimmy Thackery & the Drivers got it good on We Got It, an impressive blues tribute to the late Eddie Hinton. "The album highlights the strength of Thackery as a musician, mixing a variety of musical styles with the blues," Pamela says. "The result is a well-produced, contemporary blues recording that draws upon the soulful sounds of its past."
Nicky Rossiter celebrates the reissue of Kristofferson, a collection of some very good Americana folk music from Kris Kristofferson. "Kristofferson has never written a better bunch of songs than these 16 self-penned tracks," Nicky says. "The production is light and clear, and the gritty voice has a sincerity that can be heart-breaking."
Harold Hill has produced a winner in his self-titled country CD, Nicky reports. "This is what real country music is all about, but it will appeal to anyone who likes good music -- you don't need the Stetson."
Sarah Meador likes what she hears on Crazy Mary's Astronaut Dubs -- but says there's not enough of it!
Jenny goes behind the scenes of the movie Enigma and delves into John Barry's movie soundtrack. "Enigma is classic John Barry: a big sound for the big screen that transforms into an overwhelming and encompassing sound in one's home," Jenny says.
Ellen has the scoop on the Be Good Tanyas with Darden Smith, who performed in July in London. Read Ellen's report on the show!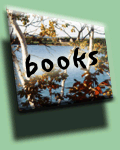 James Morrow provides a satirical take on the family of God in his novel Only Begotten Daughter, set in largely in contemporary New Jersey, with bits in the near future and some quality time in Hell. "Anyone willing to look beyond the usual definitions of God will surely enjoy the story as Julie comes to grips with her divinity, with adolescence and adulthood, and with the realities of a world unprepared for Jesus's sister," Tom promises.
Donna Scanlon was absorbed by the rich world of Across the Nightingale Floor: Tales of the Otori, Book I by Lian Hearn. "Hearn writes with passion yet is uncompromisingly restrained," Donna says. "There are no deus ex machina rescues, no contrived plot twists simply for the sake of a cheap resolution."
Sarah visits a future Earth where two classes sharply divide the population in The Last Underclass by Dean Warren. "The Last Underclass seems more devoted to being a social lesson than creating a believable view of the future," Sarah says. "Warren manages to get his message across without making the reader feel manipulated, and to tell a story heavy in dialogue and political maneuvering without losing a sense of speed."
Carool Kersten is grossly disappointed in Jack Cavanaugh's recent effort at historical fiction set in Nazi Germany. "Not withstanding an acclaimed interest in history, Jack Cavanaugh comes first and foremost across as an author of devotional writing, for that is how While Mortals Sleep should be qualified," Carool says. "Readers expecting a historical novel will come away disappointed."
Kate Danemark isn't a big mystery fan, but James Patterson's audio mystery Violets Are Blue was a pleasant indulgence nonetheless. "OK, so there's not a lot of heavy, intellectual philosophical content ... but it's really fun," Kate says.
April Chase delves into a sensational murder in Death at the Priory: Sex, Love & Murder in Victorian England by researcher James Ruddick. "His meticulous, carefully presented conclusions are compelling," April says. "A journalist by trade, he writes with the easy-reading, straightforward style of the best newspapers and the thrilling subject makes this a hard book to put down until the surprising end."
Tom is so disappointed with Generations 2, the follow-up to John Byrne's excellent Generations series. The sequel, Tom says, "is a blur, a hasty montage of events that never form a cohesive whole."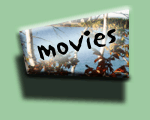 Janine Kauffman gets painterly with Francisco Goya in the movie Goya in Bordeaux. Janine gives full marks in this highly visual film to cinematographer Vittorio Storaro, "whose light-infused magic has turned films like Apolcalypse Now, The Sheltering Sky, The Last Emperor and Reds into treasures of cinema moments not easily forgotten."
Tom was drawn back to The Crow franchise by a good book, but does the third movie in the series measure up? "Salvation definitely lacks the punch of the original," he says. Check out his review to see why.
Now it's time to go apply a bit of aloe to this sunburn. See ya!