In 1950, when Diana Anhalt was 8 years old, her parents packed up their family and relocated to Mexico, where she lived until she went to college for a brief time in the United States before returning to Mexico to settle. It wasn't until she was an adult that she had an inkling of why they had moved. Anhalt's parents were among those Communist sympathizers, leftists intellectuals, radicals, activists and other "undesirables" who left the country and went to live in Mexico to avoid the impact of McCarthyism.
Once Anhalt first suspected, then knew that her parents were a part of what the FBI called the American Communist Group in Mexico (ACGM), she had to learn more. A Gathering of Fugitives is the culmination of years of research, correspondence and interviews.
Anhalt details the various reasons people chose to expatriate: some left precipitously while others were placed in Mexico to work at supporting the Communist party outside the U.S. Some proclaimed their political proclivities while others denied that politics had a role in their lives. She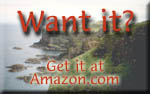 also discusses the efforts of U.S. authorities to extradite some individuals and how this community adapted to life in Mexico. Finally, she describes the reasons many of these people left Mexico, as well as why some stayed.
In each chapter, Anhalt illustrates her chapter topics with excerpts from her interviews and correspondences. She also draws on her childhood memories, although perhaps not as much as one would like. Although Anhalt stringently documents her sources, the tone is somewhat loose and informal, as well and informative and accessible. She has a flair for description and could probably write a vivid and fascinating novel from this material. A more detailed list of subjects and a thorough bibliography round out the book.
I was expecting a childhood memoir set in the political context of the times, but that was not what I got. Instead, I took a fascinating look at a segment of history of which I was mostly ignorant, and one from which the population in general could learn an important lesson about freedom.
[ by Donna Scanlon ]
Rambles: 21 December 2001