Looking for an Irish/Celtic band in southcentral Pennsylvania? Look no further than Fire in the Glen, an energetic trio featuring Tom Knapp on fiddle, bodhran and backing vocals, Amanda Wells on lead vocals, guitar, harmonica and percussion, and Durelle Leaman on guitar, vocals and fiddle.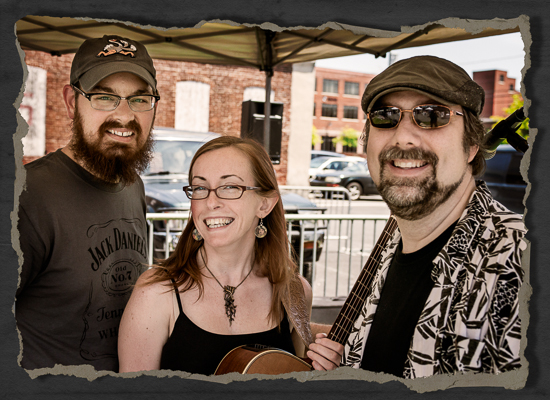 For booking info, contact Tom
at 717-396-9293 or email the
band at tom@fireintheglen.com.


Need a poster to promote a show? Here we are in all our glory -- with a convenient space to plug in the details for time, date and venue!

Just click on the image and print.
Sound samples -- give us a listen!
---
Back to the Fire in the Glen home page.
"You guys were a big hit! Thank you and we look forward to booking you for next year's party!"
- Nell McCormack Abom, event organizer


---
Looking for a band to entertain your guests? Fire in the Glen will gladly liven up the party in your home, on your lawn, in a social hall or other venue. Fire in the Glen is the band to hire if you want musicians who will encourage your guests to dance, laugh and sing along!


---
"Your entertainment trio was perfect for our gathering. It was a great evening."
- Edward Nase, director of Dining & Conference Services, Millersville University

"Our guests raved about Fire in the Glen's performance! ... Your appearance added to the overall success of the event, and for that, I am always most grateful!"
- Todd Willman, event organizer

"Special thanks to you and Chet for an outstanding evening of music. All comments I heard were extremely positive and complimentary. Well done. You guys are great!!!!!!!"
- Bob Nixon, emcee


---
Want to bring Irish or Scottish music to your school? Fire in the Glen can prepare a lively assembly for younger students, as well as plenty of information on the music and culture.
---
"Thanks again for being part of our Fine Arts Day. The kids really enjoyed you!"
- Todd Fulginiti, teacher/organizer

"Thanks for helping throw the best wedding reception EVER!"
- Roberta McCann, newlywed


---
Need musicians for your wedding reception? Fire in the Glen can supply your special day with soft, romantic background music from the Celtic traditions or, if you prefer, a raucous party that your guests will remember for a long, long time!


---
"Everyone had a really great time. My calves were sore for two days from all that dancing and hopping. You were wonderful. ... Now everytime we hear you play it's going to remind us of our wedding day. A nice, unexpected bonus!"
- Emily Bensinger, newlywed

"Thank you soooooo much for making the trip up to entertain us and be a part of our special day. Vanessa and I could not be happier with how the day turned out."
- Jeff Albo, newlywed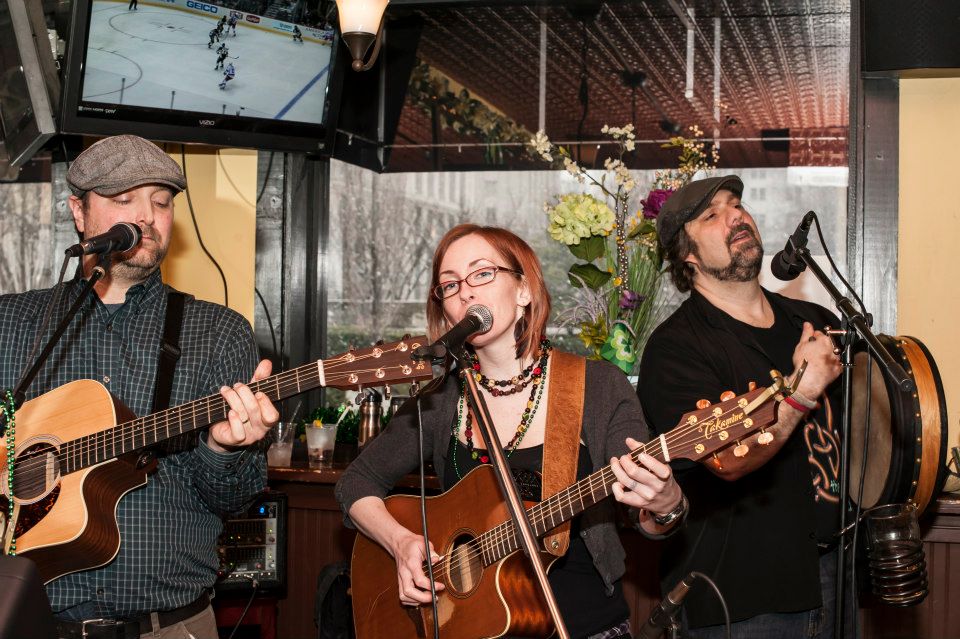 We're also available for private engagements, wedding receptions, school assemblies, banquets, conferences, grand openings, parties, picnics, hootenannies, hooplas, etc. Give us a call or drop us a line!


---
"You guys are fantastic! You look as though all the time you're playing, you're having a blast with each other and the audience."
- Jim Gordon

"You made my Mom's whole year when you played for her birthday party this weekend. You are wonderful!"
- Lisa Wickenheiser