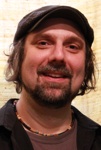 Tom Knapp:
fiddle, bodhran, backing vocals

Tom studied classical violin during his formative years but locked it away in a dusty closet immediately after graduating from high school. Years later he released it from captivity, dubbed it "fiddle" and began a wild love affair with Irish music. He began attending Irish sessions in the Harrisburg area and started the first local sessions in Lancaster County before deciding (quite by accident) to start this band.

He co-founded Fire in the Glen in March 1999 with local musician John Varner, later working with singer/guitarists Chet Williamson, Jason Mundok and Michael Filippo and singer/drummer Aaron Gagne before landing the current lineup. The band has released four CDs and an EP to date.

Tom has played bodhran on albums by Harmony Hill and Varner Lynch, and he has performed on stage with Maggie Drennon, Charlie Zahm, the Rogues, Enter the Haggis, Clannamore, Laune Rangers, Knotwork Band, Woad Women and Arcona Reel Band. When he's not performing, Tom is a news and features reporter for LNP, Lancaster County's daily newspaper.

A Lancaster County native, he is founder and editor of Rambles.NET, a prominent online review magazine.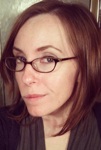 Amanda Wells:
vocals, guitar, percussion

Amanda is Chester County-born and southern Lancaster County-raised. A singer-songwriter, she began her informal music education at the ripe age of 10 under the watchful eyes of musical friends of the family and her late father. Although Amanda has a fondness and appreciation for most genres of music, her early and most prominent influences were bluegrass and folk.

Amanda moved to Lancaster after high school to pursue an education in art, but eventually fell into the grips of adulthood and a full-time job. After taking a "semi-permanent hiatus" from art, she focused on songwriting and performing, and in 2005 released a rough first CD. She has since recorded and released a professionally produced second album and has been performing with several other musical projects.

Primarily a guitarist and vocalist, Amanda dabbles with piano and harmonica, and she will attempt to play any stringed instrument laid in front of her. Amanda also runs her independently owned fantasy- and medieval-themed costume business, Equip This.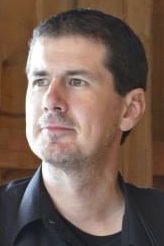 David Pedrick:
guitar, vocals

Dave has earned accolades from critics and audiences alike for his work in a wide variety of styles. His performance credits run the gamut from jazz clubs to concert halls and he has been invited to perform for guitar societies, concert series, musical theater productions and music festivals throughout the U.S. He has performed in various bands, including the Kilmaine Saints, the Johnny Bravo Trio, Ossia, Off the Cuff and the Cat's Pajamas Old School Jazz Band.

As a recording artist, David's work has received international acclaim and has been featured on more than 200 radio programs in the U.S., including All Things Considered, Celtic Connections, Celtic Heartbeat, Classical 24, Colors of Jazz, Crossover, Desert Island Discs, The Green Island and The Intimate Guitar.

In addition to original compositions, arrangements and transcriptions for theatrical productions, recitals, chamber concert premieres and jazz performances, Dave's music has also been featured on National Public Radio, Public Radio International, the British Broadcasting Corporation, the Canadian Broadcasting Corporation and in the documentary JFK: Case for Conspiracy.