Fire in the Glen has a new CD! Rattling O'er the Bogs is the first recording for the band with Mick and Megan Mullen joining Tom Knapp for a rollicking good time.
Track list: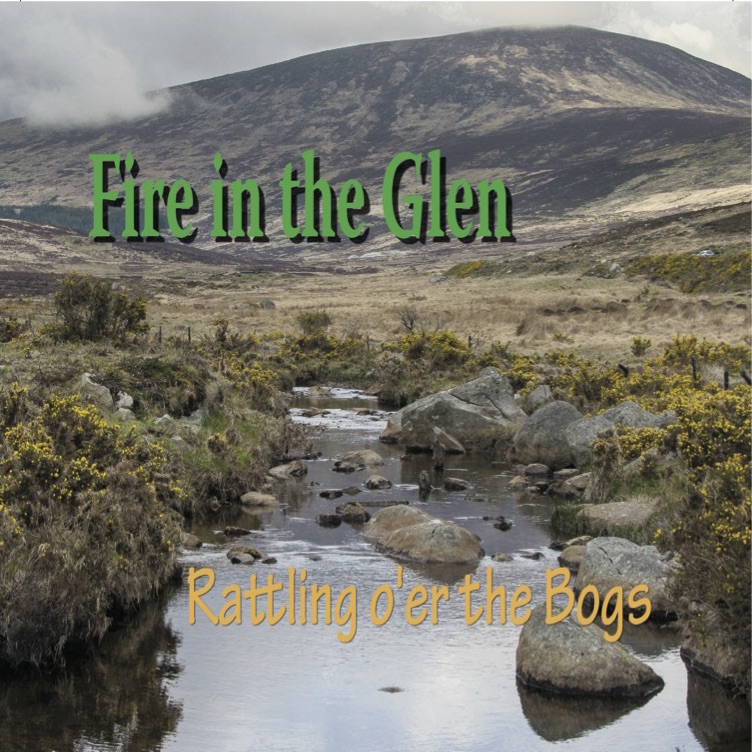 1. Hills of Connemara
2. Chemical Worker's Song
3. Ships are Sailing / Full-Rigged Ship / Lay Dee at Dee
4. Lily the Pink
5. The Ferryman
6. Lord of the Dance / Morpeth Rant / Fairy Dance
7. Red-Haired Mary
8. Reilly's Daughter
9. Into the Mystic (Van Morrison)
10. Give the Fiddler a Dram / Liberty / Staten Island
11. Mairi's Wedding
12. Rovin' Days (Mick & Mark Mullen)
13. Ger the Rigger / Maggie in the Wood / Bill Sullivan's Polka
14. Rocky Road to Dublin
15. Black is the Colour


You can buy it at our shows, or you can order it by emailing the band. The CD is $15, plus $2 for shipping and handling if you order through the mail.
Or you can download the album from CD Baby! (Here, listen to samples of a few tracks!)




Fire in the Glen is:
Tom Knapp - fiddle, bodhran, backing vocals, bits of shouting
Mick Mullen - lead vocals, guitar, authentic Irish accent
Megan Mullen - lead vocals, keyboard, shenanigans, additional bodhran on tracks 2 and 14
Recorded, mixed & mastered by Steve Puffer at Parallel Productions, Willow Street, PA (parallelproductions.net).
Back to the Fire in the Glen home page.