Gordon Gunn,
Wick to Wickham
(Greentrax, 2015)
---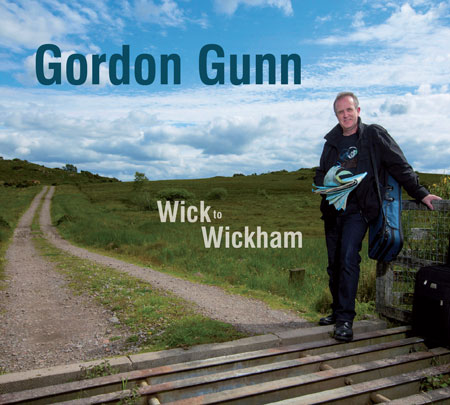 Gordun Gunn is a fiddler of the first order. Having recorded previously with The Gordon Gunn Band, we welcome him back with this new album of 10 tune sets.
A noted composer himself, Gunn on this CD allows us to hear an eclectic mix of his own work interspersed with traditional arrangements and the sounds of some of the best contemporary composers.
As with all instrumental offerings the 10 sets allow us to hear plenty of music -- in this case, no less than 23 different pieces of music, and there is not a "dud" among them, from "Woodlea Mount" on through to "The Black Stairs."
As usual it is the more familiar items from the traditional genre that first catch the ear, and this is best exemplified in tunes like "Over the Moors to Maggie" -- although Gunn does put a bit more swing to it than is familiar.
It is often more difficult for the reviewer and casual listener alike to tune in to the newer tunes that are essential to keep the music scene alive and vibrant. As ever, if we take the time and give a fair listen we find new gems that in 10 years' time will be as familiar as the most traditional of airs. One of these is the track "The Black Stairs" from Gunn's own pen, as well as his "Rob of the Strath."
This is a varied selection of good music that will delight as a listener explores different ways of approaching the familiar while revelling in finding new tunes that will linger.