Woodland Tea by Dave McCann and the Ten-Toed Frogs is absolutely delicious. And like a good cup of tea (though I've never sampled the pine-needle brew described in the liner notes) it's something you'll want to savour as long and as frequently as possible.
A rare find among indie CDs, Woodland Tea is thoroughly enjoyable from start to finish, with well-written, memorable songs that create a cozy campfire mood. The polish of the album reflects McCann's length of time on the scene (this is his second full-length solo album) and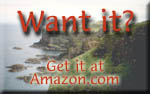 his extensive touring experience. With his rough-hewn and embracing voice, McCann mixes strong Applachian influences with Canadian country-folk for a sound that harkens back to The Band. Contemporary enough for mainstream radio yet folky enough for the purists, Dave McCann seems a natural for the festival circuit and a likely candidate for major stardom.
It's hard to pick a favourite track on the disc because all the songs are strong. On first listen, I was drawn to "Mattawa," with its hummable chorus that invites campfire singers to add their own harmonies, and the dreamy "Farm Dog Free." Other standouts are the lead track "Gasoline and Sunshine," the bouncy "Where'd I Turn Wrong Blues" and the harmony-rich "Grain Car." Finally, I have to mention "Circle of Stones" ("There's a fire in the belly of the world tonight...") which is a timeless classic that has even more resonance in today's uncertain world.
The lineup of musicians is impressive. In addition to McCann's guitar and vocal work, we have Dave Bauer on guitar, mandolin and lap steel; Kevin Labchuk on accordion, Mel Smith, electric and acoustic guitars; Danny Patton on bass; and Ross Watson on drums, with additional contributions made by Sandy Switzer, Jake Peters, Paul David and Gary Kurtz. McCann co-produced the record with Danny Patton in Calgary, Alberta.
I hope Woodland Tea brings Dave McCann widespread recognition across Canada and around the world. In the meantime, I'll spin the album again, gather some pine needles and make myself another cup of tea.
[ by Joy McKay ]
Rambles: 5 January 2002