Purists, beware. Shane is back and back with a bang. On this new release he takes on some of our favourite Irish tunes and, depending on your point of view, possibly wins. Storming through a series of 21 tracks like a cŽil' band on speed, the Popes defy anyone to avoid singing along or tapping their feet.
Here you will find Shane MacGowan being Shane with such old favourites as "Danny Boy," "Come to the Bower," "Spanish Lady" and "The Minstrel Boy" as only he can. The driving drum beat will drag you in and cast your mind back to the dancehall days when people threw caution to the wind and partners round the floor in ever more frenetic "swings."
Not that all the tracks are old tunes; Shane contributes his fair share of songwriting gems here with combinations of fun, sorrow, patriotism and romance.
On the first track, "You're The One," he shares a credit with Michael Kamen for writing and Maire Brennan (of Clannad) on vocals. This is a fabulously haunting song that has been released as a single, and if there is justice in the world and enough airplay it could be as popular as his "Fairytale of New York." The production and the combination of sweet and raucous voices works like a charm.
"Christmas Lullaby," which is also on the single, is one that could also be a perennial favourite. Sadly, the words are often lost to Shane's snarling voice, which is a real pity. "Cracklin Rosie," the Neil Diamond composition, gets the treatment here as well and comes out as a very good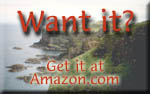 track. It's not quite Diamond and different from the usual Popes sound. Another interesting sound is to be heard on "Rock and Roll Paddy" with a very nice imitation of rock 'n' roll style.
"Roddy McCorley" will have you in marching mood and "Street John of Gods" in "why" mode. From a few listens this final track is the reason for the "explicit content" sticker which will attract some inquiring minds but lose sales to many others who might really enjoy this new take on old favourites.
Overall I liked this CD very much. There is more gold than dross by a long way. The happy upbeat sounds can only lift your spirits and it would complement any collection. If you are a Popes fan you will probably have most if not all the tracks on other albums (Snake and Crock of Gold) but if you are new to the band or want to consolidate your collection it is worth seeking out.
Unfortunately, the lyrics are not included on the sleeve and with Shane's unique vocalising I think that the listener loses too much of the poetic talent without a written map of the words.
[ by Nicky Rossiter ]
Rambles: 2 February 2002