I always enjoy delving into the local lore of places I visit. Oddly, I've been visiting Cape May, N.J., for a few decades now and never looked into its coastal legends 'til now.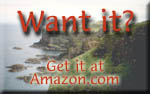 This slim volume, as its title suggests, deals largely with the seafaring era that predates Cape May's popularity as a resort town. Shipwrecks and pirates dominate the book, and it's a fun, fast read.
You won't learn vast amounts about these topics -- the authors gloss over the details of the ships and the men who sailed them, particularly in the early days -- but you do get a general flavor of the coast and its history. The stories become even more fascinating as you shift from the age of yore, when pirates plied the seas on wooden sailing ships, into the 20th century. German submarines prowled the seas off Cape May's coast during two world wars, and the incidents recorded here make for surprisingly riveting reading.
There's also the concrete ship Atlantus, which went down near Sunset Beach and remains there to this day, a slowly vanishing reminder of the hazards of the sea. Yachts and steamers, barges and cruise ships, there's a startling number of wrecks resting below the calm waters of this placid vacation spot.
This book is the product of the same men who compiled Cape May Ghost Stories, and -- despite my fondness for ghost stories -- this proved to be the superior text. The stories are much more engrossing, perhaps because these are, for the most part, undeniably true and verifiable. I was sorry to see this one end ... and I'll certainly look at the ocean waves a little differently next time I'm standing on the Cape May shoreline.
[ by Tom Knapp ]
Rambles: 13 April 2002