Anita Shreve's newest novel, Sea Glass, revisits the house on the New Hampshire coast that was the setting for her previous novels The Pilot's Wife and Fortune's Rocks.
Honora and Sexton Beecher enter the house fo the first time on their wedding day in June 1929. Honora loves the large old house in spite of it needing care and repair, and she looks forward to building a new life with Sexton, a typewriter salesman.
Over the summer, when she isn't traveling with Sexton and assisting him with his sales pitches, Honora walks the beach, collecting sea glass. She is fascinated by the jewel tones of the sea polished fragments. Then the Beechers have the opportunity to buy the house, and Sexton finds a way to make a down payment, although he doesn't tell Honora just how he manages it.
The stock market crash of 1929 changes everything. Sexton's scheme unravels, and with it, their marriage starts to crumble. Determined to keep the house at any cost, Sexton takes a job in the nearby textile mills just as a strike looms. Honora is thrust into a strange, dangerous but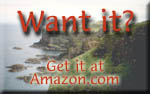 exciting world as her beloved house becomes headquarters for the strike organizers. The plot takes a sharp turn as the tension between the mill owners and the workers escalates, and the pace of the story increases at a similar rate.
Shreve is a born storyteller with a strong flair for characterization and a sharp eye for detail. This combination results in characters the reader comes to know as well as their own family: Honora, capable of wells of strength; Vivian, the outspoken socialite who befriends Honora; McDermott, the mill worker whose devotion to Honora is bittersweet; and Alphonse, the plucky boy whom McDermott takes under his wing. Shreve is uncompromising; she will not spare her characters if doing so would be false to the story, and is this quality which adds depth to the novel.
Judith Ann Gantly reads in a pleasant, expressive voice that polishes the luminous prose to a luster. This is an entrancing and well done presentation of an engrossing novel.
[ by Donna Scanlon ]
Rambles: 29 June 2002