Anyone who's on his fifth album and has been performing professionally for 30 years probably knows a thing or two. That's evident from the first few bars of Walk On, a self-assured and joyful album that showcases the abundant gifts of Terry Tufts.
A fine songwriter with a warm, engaging voice, Tufts may not be a household name, but he's an experienced pro. Never jaded or slick, Tufts' music seems to come from a place of contentment and generosity. He sounds as if he's here for the duration and that's good news. Born in Ontario, he has a strong following both in Canada and abroad. After four independent releases, Walk On is released on the Borealis label (home to many prominent Canadian folk artists) and is produced by Ian Tamblyn.
The strong supporting cast of players includes Fred Guignon on lapsteel and guitars, Dan Whiteley on mandolin, Willie P. Bennett on harp, Ken Kanisher on bass and Peter von Althen on drums. In addition to vocals, Terry contributes acoustic guitar and dobro. Producer Tamblyn and engineer Martin Longden Jones have given the album a radio-friendly, appealing contemporary roots sound.
Tufts' songs are straight-ahead and honest, with elegant melodies and memorable lyrics. Not a purely traditional "folkie," Tufts is a contemporary songwriter in the vein of David Wilcox and James Taylor. The song is the most important thing it seems, without trickery or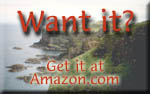 adornment, although Tufts experiments with a more lush and produced sound on the fine John Martyn tune "Sweet Little Mystery." It's one of two covers, the other being "Deep Purple," an oft-recorded classic written in 1934.
The winner of several song contests, Tufts is a true craftsman in the writing department. While his melodies are excellent, his lyrics are outstanding. He has something to say, and he knows how to say it. In "Look to Yourself for Your Heaven," he writes: "He put his hand down on my shoulder / And He gave me back my due. / Said: 'I only raised the questions, boy, the rest was up to you. / I never planned to be a cure-all, only plant a couple seeds. / It was Me that had the notion. It was you that had the need.'" From "One," "Funny thing 'bout you 'n me, we're a / Mathematical mystery / No need to argue or to prove to me / That one and one make one."
The second cut, "Hope Nobody Knows This But Me," contains the line "you could charm the arm off a chesterfield" and that's much the way I feel about Terry's songs. They're not flashy, nor are they particularly stylish, yet they charm their way into your heart with their honesty, optimism and wisdom. They're comforting and they make you want to come back.
Finally, I'd praise the album for its balance between exuberant fun ("Swing Her About," which is about sailing) and gentle sensitivity ("In The Arms of Margaret Ann"). And in an age when more people are cluttering albums with as many as 14 or 15 songs, many of which are mediocre, Tufts has the good sense to limit Walk On to 10 really good songs. As a result, the album never overstays its welcome, and I look forward to his sixth, seventh and eighth album.
[ by Joy McKay ]
Rambles: 15 February 2002