Mark Bromberg lives near Athens, Georgia, a quick ride from the Gratis grocery.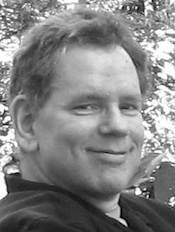 His poetry has appeared online in Levi Asher's Literary Kicks (NYC) and a selection of his poems is in the 10th anniversary issue of Mary Sands Woodbury's Jack magazine (San Francisco). His nonfiction piece "Brother, can you paradigm?" was published online in Drunken Boat #11 in 2010. His poetry has been read on American Public Radio's A Prairie Home Companion.
He has also published in Brick, Off Peachtree magazine, the Atlanta Gazette and many small-press publications in the Southeast. He maintains a reading blog, Bellemeade Books, with an emphasis on contemporary fiction, art and poetry.
Reviews by Mark include:

Dan Fogel
• 15 West

The Incredible String Band
• The Hangman's Beautiful Daughter

Octobop
• Very Early

John Phillips
• Andy Warhol Presents "Man on the Moon"

Christopher Smith
• Gravedigger's Boy

various artists
• The Complete Porgy & Bess




Athena
• Ghosts of Seattle

Michael Chabon
• Gentlemen of the Road

M. Salahuddin Khan
• Sikander

Tim Lebbon
• After the War

J.R. Lindermuth
• Watch the Hour

J.L. Powers
• The Confessional

Kenneth Roberts
• The Battle of Cowpens

Thomas Thorpe
• Darmon Mysteries #3: The Patriote Proposition

Richard Uhlig
• Last Dance at the Frosty Queen

James Warhola
• Uncle Andy's Cats