21 July 2001
We start off today's hefty update with the self-titled album from Tin Roof Tango. Amanda Fisher does the honors for this oh-so-patient band, noting that its members blend "Celtic, jazz, bluegrass, Andean and salsa styles into an exciting whole." Amanda recommends the album to everyone who enjoys "lively music, excellent playing and exciting combinations of musical styles."
T
om Knapp is next with a fond memory of Scottish music he first heard in Nova Scotia. Catriona MacDonald's Bold "features a mix of Shetland traditional tunes, original pieces by MacDonald and a few other unfamiliar tunes," Tom says. "This is a fiddle worth hearing."
Dave Townsend continues the Scottish theme with Exiles by Christina Harrison. Dave has kind words to say about Harrison's "pleasant voice and simple, pleasing arrangements" of Scottish favorites.
Charlie Gebetsberger has a taste from the Celtic Cafe, a new offering from Karen Ashbrook and Paul Oorts that employs French and Flemish traditions in with the Scottish and Irish you might expect. "What I love most about this album is the variety of sounds and sources used to create it," Charlie says.
C
harlie Ricci turns to the rockin' edge of Irish-American music for Black 47's Trouble in the Land. "Singer Larry Kirwan surrounds himself with top-notch musicians who play their hearts out," says Charlie No. 2. "You are never bored by the band's unique musicianship and arrangements, Kirwan's imaginative lyrics, and their love of what they do."
Turning to a broader world view, we explore a different kind of music with The Rough Guide to Samba. "It's a great addition to a musical library," says reviewer Amanda Fisher, "and a good starting point for further explorations of the lively world of samba."
Lynne Remick has another selection from the vaults at Rounder Records, which has been systematically releasing albums from the cultural archives of Alan Lomax. This one is Caribbean Voyage -- Tombstone Feast: Funerary Music of Carriacou. Unfortunately, this one didn't sit well with Lynne, who says she found it "extremely difficult to enjoy these funerary offerings."
Rachel Jagt revisits the Sons of Maxwell, a country-folk band from Halifax, Nova Scotia, that has just released Among the Living. "The band has improved upon the foundation laid by earlier work," Rachel says. "They've broken new musical ground."
T
om Knapp is back with The Crazy Zoo: An Animal Songfest by Joe Ross & Friends. The album collects a variety of animal-related songs that often pale when compared to the originals, Tom says. "The CD lacks the spark of a live performance and suffers for it."
Returning with his 25th Rambles review, Charlie Gebetsberger takes a look at the Coby Brown Group and Homesick. This one, Charlie says, is "guaranteed to have you humming and singing along."
In the new age department, Donna Scanlon serves up a look at Scott Hartley's Ancestral Crossing. "The listener can't help the comparison to Paul Winter, but Hartley clearly has his own direction," Donna says. "While Winter is wont to create musical murals, Hartley leans more toward musical vignettes -- not unlike patches in a family quilt."
Chet Williamson (who has recently launched his own Celtic music project...) has some jazz for us now in the form of Richard Leo Johnson's Language. "This is a gem of an album," Chet says. "The sheer musicianship of the participants, the depth of Johnson's writing and the expertise of his guitar playing create a work that one will return to again and again, hearing new voices and finding new ideas in every listening."
Chet switches gears for a bit of bluegrass with James Reams and the Barnstormers on Barnstormin'. "It's always rewarding to hear traditional, old-fashioned bluegrass sung and played as well as Reams and the Barnstormers do it," Chet says. "From their Colonel Sanders ties to the barn siding on the booklet, this one exudes the golden age of bluegrass."
Paul de Bruijn goes folk-rock with Familiar Strangers by Guy-Michael Grande. "The songs might not always be happy," Paul says, "but even then there remains an edge to the music that hints of warmth."
Marking his 10th review for us today is Ken Fasimpaur, who is a little less satisfied with Mayesa Dasa's Ocean of Dreams. However, Ken says, "noting the work's clear drawbacks should not overwhelm the potential of Dasa's future efforts."
Naomi de Bruyn recently reviewed In the Pool by folksinger Jenn Adams. Now Naomi presents her interview with the artist, in which we learn the unusual path which led Adams to her music.
Turning to the written word, Tom Knapp opens the Rambles library with Randy Lee Eickhoff's The Destruction of the Inn, the fourth in a series of Irish legends retold. "Through three books of Ireland's great Ulster cycle, Randy Lee Eickhoff has captivated me with his command of the language and his vivid presentation of a glorious mythology," Tom says. "But his fourth volume, The Destruction of the Inn, broke that winning streak."
Laurie Thayer would like to see Janet Lunn's novel Twin Spell back in print; meanwhile, she urges mystery fans young and old to seek out a copy at the library or used bookstore. "Even though it is a book more suitable for 8- to 13-year-olds, I found myself enjoying it as much in my 30s as I did in junior high school," Laurie says.
Conor O'Connor (who also marks his 25th Rambles review today) dabbles in science fiction with Richard Powers and Plowing the Dark. It is, Conor says, "an ambitious and in places daring novel."
Elizabeth Badurina marks the connection between spirituality and dolls in Soul Mate Dolls: Dollmaking as a Healing Art by Noreen Crone-Findlay. Read Elizabeth's detailed list of its pros and cons.
Tom Knapp flashes back to the origins of the old "new" Justice League of America in the landmark and trend-setting A New Beginning. See why this series was so different from all the other incarnations of the League.
Janine Kauffman makes an appearance in the Rambles cineplex with Small Time Crooks. "I have to admit, if Woody Allen's name weren't attached to Small Time Crooks, most of the actors I love in the film would have never looked twice," Janine says. "It's a pretty lightweight movie, as many of Allen's films have been lately, given some heft by what feels like inspired ad-libbing and some casting choices with spark."
Amy Harlib shines her light on the new Japanese animation flick Jin-Roh: The Wolf Brigade. "The film takes its dual themes of loss and despair very seriously, using the advantages of line-drawn animation to create a milieu that would cost hundreds of millions to produce as live-action," Amy says. "Jin-Roh, striving for a grown-up, gut-wrenching emotional depth that most Hollywood films reject, succeeds in proving that cartoons cannot be considered just kid-stuff."
Tom Knapp puts a wrap on another day with a grim look at a slice of Scottish history in the low-budget film Chasing the Deer. While lacking polish, this movie about the rising in 1745-46 of Highlanders in support of Bonnie Prince Charlie "earns its place beside big-budget spectacles such as Braveheart," Tom says. "The movie is deeply in touch with its Scottish spirit and channels the nation's rage and sorrow over this crushing defeat."
Meanwhile, more grim news:
Mimi Farina, sister of folk singer Joan Baez and founder of an organization that brought free live music performances to the sick and imprisoned, died Wednesday of complications related to cancer at her home in Mill Valley, near San Francisco. She was 56. She was best known for founding Bread and Roses in 1974. The organization produced 500 shows annually for audiences in senior centers, psychiatric, rehabilitation and correctional facilities as well as centers for abused and neglected children. Long part of the San Francisco Bay area's folk music elite as a singer herself, Farina drew many fellow musical luminaries to take part in performances.
Renowned Canadian author Mordecai Richler died earlier this month in Montreal after a battle with cancer. He was 70. A prolific and controversial writer and journalist, he wrote nearly a dozen novels, three children's books, screenplays and many journalistic pieces. His last novel, Barney's Version, was awarded this year's Stephen Leacock Memorial Medal for Humour.
14 July 2001
We hope everyone had a lucky Friday the 13th! Meanwhile, July pushes on and Rambles continues providing some of the Internet's finest (and most numerous) reviews.
Tom Knapp hears shades of Stan Rogers in the performance of Dan McKinnon on his album Between Wind & Water, a collection of original songs spotlighting Nova Scotia's rich coastal heritage. Tom says McKinnon "exercises his skills as a storyteller to evoke colorful memories of the region."
Tom was disappointed after hearing Morgaine Le Fay's Up She Flew -- because this nontraditional Celtic band is no longer together! "I suspect they'd have flourished ... but at least we have this keepsake to remember them by, and imagine the possibilities," Tom says.
Cheryl Turner is next with West of Home by the Browne Sisters and George Cavanaugh. "Each song is characterized by the lovely vocal harmonies of the Brownes, excellent guitar melodies and rhythm, stimulating instrumental arrangements and familiar songs that just beg the listener to sing along," Cheryl says.
Nicky Rossiter bats clean-up for this Celtic quartet with By Request, the latest from Eric Bogle. "If you only buy one folk album in 2001 this one must be high on the list," Nicky says. "Eric Bogle is the social conscience of the world but he does it with wit, good music and a fascinating use of language."
Nicky also takes a gander at Nova Scotia singer Laura Smith's album B'tween the Earth and My Soul. The music "shows great promise," Nicky says. "Her use of language is poetic and inventive."
Here's something a little different: a bluegrass band's interpretation of hard-rock gods AC/DC. Naomi de Bruyn has the scoop on Hayseed Dixie's A Hillbilly Tribute to AC/DC; see how she got past the incongruity of it all and discovered some truly amazing music.
N
aomi also dives In the Pool with folk-popper Jenn Adams. "I've spent hours listening to this disc, and each time I find something new and exciting," Naomi says. "This disc is like a fine glass of wine on a warm summer evening. It is relaxing and should be fully enjoyed." (Watch this space for Naomi's interview with Adams.)
Folk-rock isn't the genre that usually leaps to mind when the harp is mentioned, but that's what the members of Electric Angel play on Dream. "The electric harps of Electric Angel create a unique sound that is surprisingly versatile and journeys beyond simple ear candy," says reviewer C. Nathan Coyle. "Dream is delightfully kitsch."
Charlie Ricci slips into a country-rock vein with Kim Richey's Glimmer. Read why Charlie thinks Richey has taken a wrong turn in her music career.
Ellen Rawson has a bittersweet reaction to Laura Nyro's Angel in the Dark -- "regret that ovarian cancer took Nyro's life at age 49 and joy to be able to hear her final musical project before cancer silenced her. ... This album soundly demonstrates Laura Nyro's extraordinary talent as both a songwriter and a performer."
Audrey Clark sizes up the jazz stylings of Megon McDonough, best known for her work with Four Bitchin' Babes, on her solo torch album My One and Only Love. "These are love songs, in every sense of the word," Audrey says. "McDonough's stellar vocal stylings and the tight musical arrangements create a romantic mood just perfect for a special evening."
Audrey also spends some time Living in Dakin's Neighborhood with folk-rockin' Fred Clark. "I was caught up in Clark's infectious spirit, which is something that I've always appreciated," Audrey says. "It's evident that Clark enjoys what he's doing, and that enjoyment is translated to his listeners."
Amanda Fisher samples some country, blues and folk-rock in the Rockabilly Blues from Sleepy LaBeef. See why Amanda says this "is an excellent album in every way."
C
het Williamson examines a timeless slice of culture with Afro-American Folk Music from Tate and Panola Counties, Mississippi, recorded in the 1940s and '60s by Alan Lomax and David Evans. "Not much had changed in thirty years, and thirty years further on, this music still vibrates with life and passion," Chet says. "Those who love to delve into musical roots will find a lot of worthy prospecting in this package, and kudos to Rounder for re-releasing it."
Alan Lomax got around quite a bit in his pursuit of music, and J. Higgins-Rosebrook found him in the Caribbean for Caribbean Voyage -- Saraca: Funerary Music of Carriacou. "The music is exciting, the stories interesting, the singing heartfelt," she says. "Anyone who is seriously interested in investigating the African source of most popular music today owes a great debt of gratitude to Lomax and his collaborators."
Keeping with a global view, Wil Owen has another in Lalezar's series of Turkish recordings, focusing this time on Music of the Sultans, Sufis & Seraglio, Vol. IV: Ottoman Suite. "This is music for a thinker -- someone who likes to focus on what they are listening to," Wil cautions.
Naomi de Bruyn wants to share her experiences at Bandfest 2001, a military music festival in Victoria, B.C. And believe me, Naomi wants to share every detail, so be sure to pack a lunch before reading this one!
Cheryl Turner fills the gap between music and books with O'Carolan's Tunes for Descant/Soprano Recorder, a tunebook by Richard Voss.
Turning to fiction, Amy Harlib has a pair of fantasy novels for your consideration. James P. Blaylock's Thirteen Phantasms is "an extraordinary gathering of stories that reveals the enormous range that can be found in specific regional settings and exemplifies the magic that can be discovered in the large writ small -- how a universe of wonder can be found just around the corner of our everyday world," Amy says. And Francesca Lia Block's Violet and Clare is "gorgeously written in Block's uniquely poetic, emotionally resonant style" for young-adult readers.
Donna Scanlon is next with Beth Goobie's Before Wings. "Goobie's writing is very evocative; her descriptions and images resonate," Donna says. "Before Wings is powerful, sensual, thought-provoking and most of all, refreshingly original."
Tom Knapp has a pair of Batman books for consideration in our graphic novels section; unfortunately, neither of these books by Mike W. Barr is a terrific success. In 1987 Barr wrote Son of the Demon, which showed a complete misunderstanding of the character (but did include some all-too-rare Bat-sex). Ten years later, Barr tried again with Dark Knight Dynasty, which tries too hard to create an implausible family tree.
Amy Harlib opens our movie section with the latest from Steven Spielberg: A.I. Artificial Intelligence. "A.I., with its slowly, carefully unfolding story, its layered subtexts, eerie atmosphere and haunting scenarios alternating with moments of brash energy, proves to be a gripping, mesmerizing film with nothing artificial about its intelligence," Amy says. Amy also takes a clandestine peek at Spy Kids, a "family-oriented James Bond spoof" with a "delightfully ridiculous plot."
This is Tom's 666th review -- does that make it the Review of the Beast? Appropriately enough, the film in question is fixated on beauty: the utterly braless Charlie's Angels. Read why Tom thinks the makers of this film opted to ignore plotting in favor of flesh.
8 July 2001
Tom Knapp is performing this weekend with his band, Fire in the Glen, at the Celtic Fling at Mount Hope Estate & Winery here in Lancaster County, Pa. Although busy rubbing elbows with some phenomenal musicians, he made sure there was time to squeeze together this weekend's big update. Enough said ... onward!
Julie Bowerman gets things moving with her review of a recent performance by the Arrogant Worms in Altamont, N.Y. "The influx of the Arrogant Worms and their fans into the Old Songs Festival proved high-energy humor is alive and well among traditional music lovers," Julie says.
Tom Knapp snagged a chat with Craig Downie, driving force behind the Scots-Canadian band Enter the Haggis, during a recent recording session in Toronto. Read the interview to learn about a proper haggis and the bagpipe's place in rock music.
Tom loves the music on Legacy's Navan, but he has misgivings about the presentation. "I have nothing but praise for Legacy's music. The album is packed with fairly straightforward arrangements of traditional Irish tunes, and the band serves up note-perfect renditions," Tom says. Unfortunately for this live CD, the musicians need to "work on their stage presence."
Nicky Rossiter loves the music on The Harper's Reverie: Irish Music of Turlough O'Carolan, but says the delivery by Joe Ross and Janet Naylor lacks spark. See why Nicky blames the material more than the musicians.
W
il Owen travels to Mali with Mamadou Diabate and Tunga. The album, which blends more styles with Diabate's native sounds, "has a tranquil sound that enhances the pleasure I get out of watching the day come to life on a lazy weekend morning," Wil says.
Donna Scanlon samples some Cajun spice with Balfa Toujours' Live at Whiskey River Landing. The live recording "captures the experience with style in a well-balanced and tightly produced recording," Donna says. "Not only does Balfa Toujours keep the traditional Cajun spirit alive, the band makes a significant contribution to its cultural legacy."
Donna is off to sleep and dream with Mae Robertson and Don Jackson's All Through the Night: Lullabies and Love Songs. "Robertson's voice is lovely, warm and appealing, and Jackson's harmonies are a perfect match," Donna says. "Turn down the lights, snuggle up and relax."
Audrey Clark is back with Glittering Cities by new-age folksinger Susan Raven. "Although Raven's interest in both Eastern and Western mystical traditions fuels much of the material for this album, the songs never come across as heavy-handed," Audrey says. "Rather, the lyrics merge with the musical arrangements (which are as varied as the traditions that drive the lyrics) to create an overall listening experience that leaves one feeling that there is some hope still left in the world."
Merry Citoli's addictive CD Phantoms can be deceptive, says reviewer Laurie Thayer. "If you don't listen too closely, you might think it full of sunshine and happiness," Laurie says. "The lyrics, however, seem full of doubt, unhappiness and even hopelessness."
Gilbert Head says the reality lives up to the hype in Highwired by MacAlias. "All in all, this is a fine bit of aural delight, in which strong writing is underwritten by strong performance and (mostly) intelligent choices of material and arrangement," Gilbert says.
We have another new writer on the Rambles staff, so say hello to Lynn H. McLachlan. Her debut review is of Fibsville by Danny Michel, whose "ability with words verges on virtuosity." The downside, Lynn says, is that Michel "tends to rely too heavily on his lyric genius."
Michael Gasser says slow and steady wins the race for country bluesman Ray Bonneville in his latest release, Rough Luck. "The man is in no need of a band, he sounds like one himself," Michael says. "This is a spellbinding record that will justly enhance Bonneville's reputation as a first-rate country blueser."
Today in our jazz section, Richard Cochrane lays bare a pair of solo guitar releases: Solo Guitar by Ivanovich (a.k.a. Chuck Johnson) and Linee di Fuga by Paolo Angeli. Richard had very different reactions to these recordings -- read his dual review to see why!
Paul de Bruijn swings into bluegrass with Brown, Sullivan & Co.'s Magnum Banjos. "The music on this disc is amazing," Paul says, noting the disc has finally been re-released after 28 years.
P
aul also takes a look at Torchlight by Susannah Keith. The recording, Paul says, is "a nice CD that could have been better."
Cheryl Turner says there's a bit of blues in Andrew White's folk album Pray for Rain ... and a lot more besides. "White's style is a unique, soulful mix, and his guitar playing is extraordinary," Cheryl says. "Anyone who appreciates a good guitarist against an intricate background of other sounds will be likely to enjoy this album."
Rachel Jagt says Tom Hambridge's solo debut, Balderdash, "is a rockin' good time" -- although it stretches the definition of folk-rock by paying only minimal heed to its folk and country influences.
Elizabeth Badurina states her opinion clearly when discussing Natalie Goldberg's book Living Color: A Writer Paints Her World: "Buy it for the paintings -- but stay for the words."
Amy Harlib unbolts the doors to the Rambles cineplex with a pair of recent releases. First up is the animated Disney feature Atlantis: The Lost Empire, which Amy says "dazzles delightfully in comparison to anything Disney has done previously thanks to the Japanese manga-influenced production design talents of Mike Mignola." Next, she takes a look at the new SF comedy starring David Duchovny, Evolution, which "offers enough thrills, spills and laughter amid the chills to satisfy."
F
eeling the heat? Let Janine Kauffman (who, by the way, must be congratulated on a difficult labor resulting in lovely twin girls!) helps cool you down with a perfect Christmas animation, The Snowman. "The Snowman never loses its sense of innocent adventure or its delight in discovery," Janine says.
Tom Knapp revisits the Arthurian theme with the 1985 movie Merlin & the Sword, a.k.a. Arthur the King. "Avoid this one," Tom says. "It's bad. Bad. Very, very bad."
For something better in an Arthurian vein, revisit Tom's review of the new Mists of Avalon movie. The world premiere of this four-hour TNT mini-series is next weekend and, believe me, you don't want to miss it!
Tom ends today's update with a pair of graphic novels featuring the Justice League of America: Primeval and Superpower. Superpower, Tom says, "is what graphic novels were made for. The art is excellent, and the story is one of the best short tales in recent years. What more could you want?" As for Primeval ... "There are a lot of good books on the shelves of your local comic book store," Tom notes. "This isn't one of them. Pass it by."
4 July 2001
Here is a brief, midweek bonus in which we wish our American readers a happy Independence Day! (And, to our neighbors to the north, we hope you had a happy Canada Day on July 1!)
W

e don't usually start things with movies, but given the holiday it seemed appropriate to begin with Tom Knapp's review of The Patriot. "The events and main characters of The Patriot are not based on figures from history, but even if things didn't really happen that way exactly ... well, I have a feeling they should have," Tom says. "Check out this movie and prepare for a wave of national pride."
For another holiday-minded movie, check into the archives for a review of Independence Day by Rambles retiree Miles O'Dometer.
Getting back into the music groove, Tom Knapp shares a coincidental meeting in Montana while reviewing The Tidy Cottage by Turlach Boylan. Of the CD, Tom says, "The Tidy Cottage is a great disc for anyone fond of the Irish flute, which Boylan plays with deft precision. ... Flute fans, take notice!"
N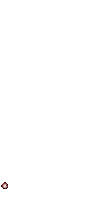 icky Rossiter, from southeastern Ireland, lifts his mood with Celtic Voyager: Tales of the Traveller. "Listening to some of the dross being played regularly on radio stations today, one might despair for good music," Nicky says. "Listen to these new tracks and your spirits will be revived."
Maria Cherry is very happy with her copy of Portrait by Irish singer Se‡n Keane. "His distinctive voice gives every song a special unmistakable character," Maria explains.
Cheryl Turner turns to Meadowlark's Freefall, a new age album tinged with Celtic and world influences. "This recording is filled with good stuff," Cheryl says succinctly.
Amanda Fisher goes down a different path for the compilation disc Righteous Reggae Jams. "I recommend this CD to people who are starting to get into reggae or whose experience of it has thus far been restricted mostly to secular subjects -- you deserve to know about its roots, and as more than a musical style," Amanda says.
Audrey Clark, once one of our reviewing powerhouses, has rejoined the Rambles family at long last! She begins a new writing spree with Louise Taylor's Written in Red, which "blends Celtic influences and bluesy soul to create a standout recording, Audrey says. "Taylor creates song after song that focus on evocative lyrics and fresh musical arrangements."
Donna Scanlon takes a new look at an old legend with Vivian Vande Velde's The Rumpelstiltskin Problem. "In six short stories, Vande Velde turns the tale inside out and upside down, and each retelling handily outstrips the original," Donna says. "Vande Velde's with is sharp and acerbic, and the stories demonstrate amply the range of her imagination."
Tom Knapp started our holiday update with a cinematic look at the Revolutionary War. He ends it with a new perspective on World War II in Enemy Ace: War in Heaven. "Anyone with a fondness for war stories, particularly in the air, should check this out," Tom says.
1 July 2001
Just a quick note to mention some great losses to the music world.
Chet Atkins, whose guitar style influenced a generation of rock musicians even as he helped develop an easygoing country style to compete with it, died Saturday, June 30, at his home in Nashville, Tenn. He was 77.
Atkins had battled cancer for several years and had a tumor removed from his brain in 1997.
He is largely responsible for helping country music evolve from its twangy sound of the 1950s into the more polished pop-friendly style so popular today. Atkins recorded more than 75 albums of guitar instrumentals and sold more than 75 million recordings. He played on hundreds of hit records, including Elvis Presley's "Heartbreak Hotel," Hank Williams Sr.'s "Your Cheatin' Heart" and the Everly Brothers' "Wake Up Little Susie."
Three-time Grammy winning tenor saxophonist Joe Henderson, long one of jazz insiders' best-kept secrets, is dead of heart failure following a long bout with emphysema. He was 64.
Henderson, who died Sunday, July 1, in San Francisco, stopped performing publicly more than a year ago due to his health. He played steadily throughout his career, recording albums and performing jazz concerts or low-key jams with other jazz elite. His Verve recordings, after signing with the label in 1992, paid homage to other jazz greats and landed him three Grammys. Those close to him nicknamed Henderson "The Phantom" for his ability to drop out of sight, seeking escape from the emotional demands of his art and profession.
Veteran bluesman John Lee Hooker, whose foot stomping and gravelly voice electrified audiences and inspired several generations of musicians, died Thursday, June 21. He was 80.
Hooker, who recorded more than 100 albums during a career spanning more than six decades, died at his San Francisco home of natural causes.
30 June 2001
We have a full plate today with lots of tasty offerings, so let's get started! (If you're here for our review of Neil Gaiman's latest book, read on!)
T
om Knapp can't wait to tell you about his latest discovery: Alchemy by Stonecircle. "Alchemy is by far one of the best albums I've received in a while," Tom says. "Stonecircle lilts and pounds its way through 11 tracks (more than 70 minutes of music) with excellent musicality."
Tom marks his 650th review for Rambles with this next one: In the Footsteps of Finn McCool by Causeway. Although the band nearly lost his interest with its country and rockabilly influences, they hooked him with several excellent tracks which had him singing loudly along as he traversed the Montana Rockies.
Cheryl Turner was less thrilled with Heads Up! by Brown Ale. "I'd have to say that this particular album ... is a bit of a flop," Cheryl says. "However, there are a number of good elements present, and the band has the potential to develop a good sound."
Dave Townsend is happy to be Dancing in the Moonlight with Connie & Paul. "They continue to provide us with tasteful folk music combined with strong vocal harmonies," Dave says. "Connie & Paul have found a formula that combines good melodies and well-written lyrics."
Robin Brenner rounds out the Celtic section of today's update with Side By Each by the Woods Tea Co. "The instruments ranged from the usual bodhran, squeezebox and guitar to the more uncommon dulcimer, banjo and synthesizer. The sliding freedom of bluegrass often creeps its way into the tunes alongside the traditional energy of whistles and acoustic guitar," Robin says. "The liner notes show the band's easy sense of humor as much as the choice of lyrics and songs. In the end, the subtitle of "traditional and original folk songs and tunes from now and them" is uncommonly apt."
D
onna Scanlon examines another excellent Putumayo release with Music From the Tea Lands. "The music is mostly instrumental and serves well as ambient music -- perfect, in fact, for relaxing with a cup of tea," Donna says. "Yet on repeated listenings, elements of the music stand out and draw closer attention."
J. Higgins-Rosebrook explores the realm of Persian music with Mohammad Reza Shajarian and Kayhan Kalhor in Night Silence Desert. "For Western ears, Persian music is an acquired taste," she concedes -- but says anyone interested in that cultural style would do well to check this one out.
Switching our focus to Asia, Wil Owen takes a gander at Orchid by Chinese musician Shao Rong. It is, Wil says, "is one of the most beautiful instrumental CDs I have heard in quite a while. ... This CD is great for transporting you away at the end of a stressful work day."
Amanda Fisher swings into bluegrass with the Horse Flies and In the Dance Tent. "I've been a fan of the Horse Flies ever since their 1991 Gravity Dance, and this new album from them is a rare treat -- especially since they disbanded after the death of their bass player, John Hayward, in 1997," Amanda explains. "The liner notes express a concern about the quality of the recording, explaining that it hadn't been intended for release. These concerns don't seem founded to me. The sound quality is among the best I've heard in a live recording, and the energy of the performance shines through."
Charlie Ricci switches to jazz for Benny Green's These Are Soulful Days. Green's trio, Charlie notes, boasts "an instrumental lineup identical to Nat King Cole's great trio of the 1940s. ... But the similarities end there."
Rachel Jagt shares a slice of attitude with Debra Guy in That's Miss Passive-Aggressive to You. "Anger simmers under the surface -- just under the surface -- on more than a few tracks," Rachel says. "She expresses it with originality and honesty."
Sheree Morrow has a taste of Zyrah's Orange in Body. The album, Sheree says, "is full of the funky, bluesy, jazzy, feel-good-about-life kind of music that just gets you going in the morning. ... The songs are well-written, well-performed and well-placed."
Michael Gasser is next with My Kind of Freak by Yvonne Doll & the Locals. "You can easily imagine Doll and her band roaming through the college circuit, being quite popular and making a living as a decent live band," Michael says. "All in their own way are able players, but at least on record things just don't gel."
T
om Knapp launches today's fiction update with a doozy: Neil Gaiman's hot-off-the-presses novel American Gods. "The story is in turns witty and sweet, raw and disturbing, thought-provoking and speckled with hints of in-your-face, 'shit, yeah' enlightenment," Tom says. "It's laugh-aloud funny and tragic, at times subtly so. And even in the tale's slowest moments, there is an inescapable sense of behind-the-scenes activity, a current of pulsating energy, intangible danger and deep questions that might never be answered."
Adam Lipkin is next with Under the Over Tree by horror novelist James A. Moore. Moore, Adam says, "has leapt into the forefront of the horror genre, establishing himself as a writer to be reckoned with. He has told one of the best horror stories of the last few years, and proven that a good author can turn a clichŽd plot into something truly special."
Wil Owen has another audiobook to share: Denise Tiller's Calculated Risk. "Tiller has created a story with characters that come alive thanks to the help of a great cast of actors doing the voices," Wil says.
Nicky Rossiter delves into the mechanics of music with Dan Gelo's instructional book, Fiddle Tunes & Irish Music for Guitar. It is, Nicky says, "a welcome addition to the already extensive list published by Mel Bay."
Donna Scanlon dips into world history with In the Heart of the Sea: The Tragedy of the Whaleship Essex by Nathaniel Philbrick. "This book doesn't just take you to the heart of the sea; it explores the depths of the human heart and soul," Donna says. "It's a sea story you'll never forget."
Tom Knapp serves up a quartet of graphic novels which, he believes, were DC's apologies to the fans for the horrible fourth film in the Batman canon. "These four books did not make a big splash on the comics market when they arrived, and I doubt the movie tie-in did much for their sales," Tom says. "Fortunately, they do provide a pleasant alternative to that cinematic hack job, so if you like the characters but hate the film, here's the place to go."
Amy Harlib opens the Rambles cineplex with the latest blockbuster, Tomb Raider. But the movie, based on the popular video game, disappoints, Amy says. "Tomb Raider's dazzling visuals and skillful cinematography seem wasted amidst overwhelming and seemingly endless chases and explosions."
Tom Knapp dives deep for the underwater World War II epic U-571. "There are some historical inaccuracies dogging this film ... but so far as atmosphere is concerned, particularly the claustrophobic feeling of submarine service and the heroism of the men involved, U-571 is a winner," Tom says.
Elizabeth Badurina wraps up our triple feature with Mission to Mars, which Elizabeth says disappointed on all counts. "This is definitely a hot one to miss," she says.
Finally, in movie news, renowned Hollywood actor Jack Lemmon died Wednesday at age 86. Death was attributed to complications from cancer.
25 June 2001
Tom Knapp is back from the wilds of Montana, where he communed with nature, hiked and put an amazing number of miles on his rental car. He also played a bit of Irish fiddle in pubs in Butte and Billings, as well as the ghost town of Granite. Now Tom is rarin' to go with our next edition!
T
om opens today's update on The Other Side with Blackthorn. "The band wears its nontraditionalism proudly -- but don't let that fool you. They're just as obviously proud as their Irish heritage," Tom says. "The album, comprising mostly original tunes, is a delightfully irreverent, at times poignant look at the Irish and Irish-American experience."
Rambles newcomer Kimberley Marie introduces us to the Celtic Kids in their debut album, Creation of the Celtic Kids. "This CD is proof that Celtic music is alive in today's youngsters," Kimberley says. "This is one group that I'm sure we'll be hearing lots from in the future!"
Gilbert Head has a mixed review of The Romantic Splendour of Wales (Gogoniant Rhamantaidd Cymru), directed by Michael J. Lewis. Read his comments to learn what he liked and what he calls the "Robert Shaw Syndrome" of music.
R
obin Brenner is back from a too-long hiatus with her review of Cruachan's The Middle Kingdom. "I was intrigued and impressed both by the quality of the musicianship as well as the unique way the two disciplines of traditional Celtic music and storytelling was melded with heavy metal percussion and attitude," Robin says. "I wouldn't necessarily recommend The Middle Kingdom to those listeners out there who prefer their music traditional, but for anyone who's adventurous and appreciates both the Chieftains and Nine Inch Nails, this album would be a fun and welcome addition to an eclectic collection."
Robin also has a review of Out of the Blue by the Burns Sisters. "While I wasn't struck with awe, I was duly impressed by the quality of voice, the intelligence of lyrics and the variety of feelings touched on in Out of the Blue," Robin says. These three sisters combine to produce "a powerful mix of country, folk and pop."
Bill Knapp is impressed with Amazing Grace, which combines the vocal talents of Custer LaRue with the Baltimore Consort. "LaRue's voice is one that must be heard to be believed," Bill says. "It is almost a miracle how such simple tunes can transport one's mind to realms of glory."
Nicky Rossiter is transported to a time of tragedy in Death on the Ice by Gary Callahan and Plain Simple. A portion of this album was "written to commemorate 77 Newfoundlanders who died agonising deaths and the survivors who suffered greatly on the ice floes in 1914," Nicky explains. "Listening to this CD reminded me of the true spirit of folk music."
Chet Williamson says Alison Brown's Fair Weather is "a perfect example of that kind of music that's both lightning fast and laidback at once." Read on to see who joins Brown on this newgrass release from Compass!
D
onna Scanlon scurries to Louisiana for some cajun tunes on Cajun, a new release from Putumayo. The album, Donna says, "is a peppery compilation of music rooted in Louisiana's cultural history."
Jamie O'Brien shifts our attention to Hawaii for Owana by Owana Ka`ohelelani Salazar. "From the opening phrases, this album reaches out, conjuring idyllic pictures of ocean, warm breezes, tropical forests," Jamie says. "True, many a tourist will return from Hawaii, clutching this album and thankful for the memories. But more to the point, many a connoisseur of fine music will be inspired by Owana and her performance."
Patrick Derksen has the bluesy rock sounds of Halley DeVestern's Sugar Free. "The songs are, for the most part, more than a little angry, and De Vestern does not attempt to soften them up one bit," Patrick says. "So be warned: this is not your typical female songwriter."
If it's folk-rock you want, check out Amanda Fisher's review of Aluminum Blue by Funks Grove. The band "blends musical traditions from folk to funk into an idiosyncratic mix of lovely and intriguing songs," Amanda says. "Funks Grove is one of the few groups to blend funk with folk, and it works so well that I wonder why it's rare."
Erin Bush is back with her sophomore review: Annie Gallup's folk-rockin' CD Swerve. "To be honest, I had a hard time getting used to Gallup's musical style -- particularly her mixture of singing and spoken word," Erin says. "But I was immediately impressed by her lyrics, and as I listened to the disc again, I found myself drawn into the rhythm of her vocals. Each time I've listened to this album I've liked it more."
Paul de Bruijn closes the music section with Dagobert Böhm's String Unit. "The music flows and is enjoyable to listen to and, while it may not carry you away, it encourages you to drift along for a while," Paul says.
Here's an early teaser for next week's edition: Look for a review of Neil Gaiman's amazing new novel, American Gods. (Thanks to Neil's assistant, Lorraine Garland of the Flash Girls, for making sure we received a preview copy!)
What happens when musicians turn their songwriting talents to short fiction? Nicky Rossiter finds out in Songs Without Rhyme, a collection edited by Rosanne Cash. "The starving poets of centuries past are revered for a few remaining stanzas but a prolific songsmith is taken for granted even though his or her songs may touch many more hearts and minds," Nicky says. "Rosanne tries to alter our perception of the songwriters by inviting them to provide short stories, often connected to a song, for this book."
Paul is back with his 50th review for Rambles. "In the Company of Angels is a well-told tale about angels and miracles set in World War II," Paul says. "N.M. Kelby has created a wonderfully subtle book that looks into who we are as it tells the story and slowly reveals its secrets."
Laurie Thayer closes today's fiction section with The Riddle of the Wren, one of the earlier works from Charles de Lint. "At its heart, The Riddle of the Wren is a story about growing up and finding one's place," Laurie says. The novel, she notes, "has been one of my favorite novels since it was first released in 1984."
Amy Harlib his her 60th review with the non-fiction tome Splendid Slippers: A Thousand Years of an Erotic Tradition. Explore with Amy the discarded Chinese practice of foot-binding in a book "filled with elegant color and historical photographs."
Amy opens the Rambles cineplex with a bit of Shadow Magic. The film, based on historical events, "imaginatively dramatizes the arrival of motion pictures ... in China in 1902," Amy explains. "Superb cinematography, lovely music and excellent performances combine together to cast a spell of wonderment, pulling off the delightful and ingenious trick of getting jaded modern viewers to feel as if they were witnessing cinema for the first time."
By the way, did we ever mention our new feature film section? Since so many of our readers love folklore and favor things Celtic and British, it seemed natural to create a special submenu for Celtic & British legends & heroes at the movies. That's where you'll find Tom Knapp's review of the Arthurian farce -- um, we mean "film" -- First Knight, as well as a nice collection of other films in that genre. Of First Knight, Tom says: "this movie would have been better without the pretense of an Arthurian connection."
Tom winds up this post-Montana edition with a different sort of knight: Emerald Knights, a collected Green Lantern tale by Ron Marz and Chuck Dixon. "The artwork here is good, but the storytelling is great," Tom says. "Unfortunately, we know this is too good to last...."
As an aside, I should note that an amateur review magazine occasionally tries to promote itself by taking potshots at Rambles. In its latest salvo, its editor criticizes us for sometimes buying CDs for review. I'll admit, as insults go, this one left me scratching my head. Yes, we receive dozens of free CDs in the mail each week, and certainly we have plenty to do without adding our own purchases to the stack. However, we at Rambles realize that musicians are trying to make a living through their music, and we certainly don't begrudge them a few dollars when we're inspired to buy an album. Some people may get into the reviewing business just for the free stuff they can get; we at Rambles are here to review music.
15 June 2001
It's too hot for idle chatter, so let's get right to it!
J
amie O'Brien has nothing but good things to say about Fit?, the latest CD from Ireland's Old Blind Dogs. "This album will not get lost on my shelves," Jamie says. "It's taken its place by my stereo so that I can remember to play it often, a fate it greatly deserves."
Lynne Remick has equally high praise for Smithfield Fair and Cairdeas (Kinship). "This unique blend of songs proves sometimes lulling, and othertimes energetic -- one of those listening sessions that prove to be an experience as passion and pride come alive," Lynne says.
Cheryl Turner turns our attention to the Canadian maritimes with Grand Derangement's Tournons la Page. "The album contains a well-organized mix of professional, polished songs and tunes which fuse Celtic and Acadian traditions with a modern sound," Cheryl says. "It is not necessary to have a good understanding of French to enjoy this album -- the band puts enough emotion behind its music to speak for itself."
T
om Knapp joins a Gypsy Caravan to enjoy a new compilation disc from the folks at Putumayo. The album, Tom says, 'is a triumph of Gypsy culture, an educational and entertaining blend of diverse music from the world's most famous nomads."
Wil Owen has a pair of global CD reviews today, starting with Silk Mind from Rama IV. The album, Wil explains, mixes "the singing of several Thai vocalists with the talents of some of the best ethnic dance producers from the Netherlands."
Also from Wil is Nafra by the Maltese band Etnika. Although he likes much of the band's sound, Wil takes exception to "the constant transition back and forth from traditional Maltese instrumentals to more modern music."
Amanda Fisher says The Rough Guide to Bluegrass couldn't get much better. It's "the very best bluegrass compilation album I've heard," Amanda says. "I recommend this album wholeheartedly to anyone with an interest in bluegrass but who does not yet have an extensive collection."
Amanda also enjoys the music on Prana and Drum by Koan. The album, Amanda says, is "one of the most intriguing world fusion CDs I've heard recently. It strikes a perfect balance between being intriguing to listen to carefully and appreciating its nuances, and acting as a calming yet energizing background to other tasks."
Chet Williamson likes the groove put down by jazz organist Lonnie Gasperini in Turn Up the Gas. Gasperini, Chet says, is "creative, inventive and possessed of great technique, yet he lets his sidemen (and woman) take the spotlight, playing backup rhythm far more often than soloing."
Donna Scanlon returns to the shelf for more James Gordon's new release, Mining for Gold: Twenty Years of Song Writing. The 2-CD set, Donna says, "is a 14-karat collection of songs."
Nicky Rossiter gives us a folk-rock edge with Deborah Gee's Portal. Gee, Nicky says, "is far from boring. She's a girl with many original thoughts and the vocabulary to express them and I, for one, look forward to future albums."
C. Nathan Coyle says Lonesome Brothers, on their new CD Swamptown Girl, "have a peculiar and original style on the album that never loses its focus, be it musically or lyrically. Their sound has a back-door accessibility that is rather welcoming and familiar."
Ellen Rawson says country/folksinger Debi Smith, on her album More Than Once, "has a beautiful voice. ... If Smith is looking for her niche, she's found it in the songs that allow her to show off her considerable vocal talents and thoughtful pictures painted with words."
Tom Knapp adores the music of Cape Breton's Natalie MacMaster -- which is probably why it pains him so to give a failing grade to her just-released tunebook, Cape Breton Island Fiddle. "Where, outside of the photos of MacMaster on the cover, is her presence in the book? Where is the personality that makes this her collection of tunes?"
D
onna Scanlon takes us to the fiction department with Patrice Kindl's Goose Chase. "The off-kilter plot moves at a brisk clip," Donna says, "packed with humor that is sharp, not broad, as well as magical hair with a life of its own, secret identities and loads of enchantment."
Donna also has another novel from Joan Aiken. The Stolen Lake "is grimmer than other entries in the Wolves Chronicles, and it has more of a gothic air," Donna notes.
Julie Bowerman, who previously has reviewed books by British humor heavyweights Douglas Adams and Tom Holt, finally turns her attention to Terry Pratchett and Feet of Clay. "The plotlines intertwine in a well-crafted mystery, but it's the witty character development that's the most entertaining," Julie says.
Amy Harlib enjoyed the recent DC/Vertigo series User. The series "represents the type of mature, sophisticated graphic storytelling that characterizes the best of this fascinating genre that mixes sequential art and fiction," Amy says. The series can be "highly recommended to anyone seeking a graphic fiction experience with a script that pleases the mind and artistry that entertains the eyes."
Amy shifts to the movies, beginning our cinematic feature with the new Nicole Kidman/Ewan MacGregor film Moulin Rouge. The movie "succeeds by being played out with incredible energy, dazzle and charm by the players," Amy says. "The skill and charisma of the performers and the lush, campy aesthetic of the production design makes this conceit work."
Tom Knapp closes the theater and concludes the day with a double feature from British history and legend. The 1938 classic The Adventures of Robin Hood "has suffered under the test of time. But it still, after all of these years, has the ability to enchant and excite the viewer," Tom says. Likewise, Mary, Queen of Scots "is a fine costumed drama, filmed on location in Scotland, England and France, and filled with pomp and pageantry throughout. Likewise, there is much plotting, intrigue and murder as the events of history unfold."
That's it for another week at Rambles! Remember, our editor will be away for the next week, so the next update will be a day or two later than normal. See you then!
9 June 2001
Greetings, and welcome to another day!
Cheryl Turner gets things off to a good start with her on-the-scene report of the Spring Ceilidh in Antigonish, Nova Scotia, where Howie MacDonald, Wendy MacIsaac and Patrick Gillis brought the roof down. Find out why Cheryl says, "If you missed this one -- shame on you!"
Cheryl continues with a Cape Breton theme by Chasing Sunsets with Dan McKinnon. "McKinnon displays a wealth of musical talents," Cheryl says. "His rich baritone voice seems made for the searching, often sentimental songs it contains."
Tom Knapp is next with Shenanigan and Mortal Daze. "There isn't a throwaway track to be found in nearly 90 minutes' of music," Tom says. "Mortal Daze is a keeper, and Shenanigan will hopefully be back in the studio soon to produce a sequel."
C
harlie Ricci is back with his second Rambles review, touting the new release from Black 47 frontman Larry Kirwin. Kilroy Was Here is "one of those rare instances when lyrics and music complement each other perfectly," Charlie says. "This is not an easy feat."
Charlie Gebetsberger sticks with Celtic rock -- or, in this case, "Celtic/gothic folk" -- for Jeff Callahan's Havens, Haunts and Hollows. "The strongest thing in the album is Jeff's use of words and voice, and how he merges them with fiddle, guitar and other instruments," Charlie says. "They complement each other well and make for great listening."
Wil Owen seeks another part of the world for Latin Travels, a compilation disc from Six Degrees. The album, Wil says, "certainly proves that the Latin beat has found a voice throughout the world."
Donna Scanlon has a zydeco twist to share from Beau Jocque & the Zydeco Hi-Rollers. Give Him Cornbread, Live! "is clearly music to move to," Donna says. "Beau Jocque is no longer with us, but zydeco fans looking for fresh musical interpretations can feast on some of his best work."
C. Nathan Coyle swerves into a blues vein with the Hoodoo Kings' self-titled album. Unfortunately, Nathan says, " the Hoodoo Kings are trying too hard. ... Instead of simply sittin' back and playin', there's just too much effort."
F
or a bit of country, Debbie Gayle Rose says Hard Rain Don't Last with Darryl Worley. "Worley is not only talented, he's also a real country singer carrying on a proud tradition," Debbie says. This CD "is simple and real, country music as it is meant to be."
Cheryl Turner is back with Nova Scotia's Laura Smith and It's a Personal Thing. "Smith's style is very frank and down-to-earth, drawing the listener in for an emotional rollercoaster ride," Cheryl says. "Her natural, emotive voice is well suited to her music -- folk, sometimes with a twinge of country, or even jazz -- and relays the depth of her lyrics. Fans of folk music will relish this album."
Timothy Keene says Churck Durfor has a near miss with Fallen/Forgotten. "This recording had a lot of potential, and even had moments of greatness, but a few small details knocked it down to mediocrity," Tim says.
Richard Cochrane wraps up the music section with his usual touch of jazz: Philip Gelb and Between/Waves. "Gelb is on magnificent form here," Richard says. "People will approach this record for all sorts of reasons... but it's hard not to enjoy it whatever you're looking for."
Donna Scanlon unlocks the Rambles reading room with Susan Price's time-travel fantasy, The Sterkarm Handshake. "This complex, tightly constructed novel moves at a breathtaking pace, particularly when it approaches the climactic confrontation," Donna says. "Price's characterizations are unflinchingly and refreshingly honest."
J
ulie Bowerman is up next with Sandra Benitez and The Weight of All Things. Julie says the book "is a passionate work, one that compels attention and returns to haunt you later. The writing is vibrant and at times gruesome, and I didn't want it to end."
Sheree Morrow continues the flow with John Grisham's A Painted House. "The story is missing the fine twists and turns Grisham fans have come to expect," Sheree says. "But it is not without surprises. And it is a fine story, well told."
Laurie Thayer was disappointed with Ravi Zacharias' Jesus Among Other Gods, which is not the comparative study of religions she expected. "The logic and arguments in this book are extremely unlikely to be convincing to someone who is not already an ardent Christian," Laurie says. "Zacharias is, in effect, preaching to the choir -- and much of the book is structured like a Sunday morning sermon."
Wil Owen has another audiobook for us: Jim Cline's A Small Percentage. "I like this tale," Wil says. "While it will most likely not be the best science fiction tale you have heard, it is still very entertaining. And in my opinion, it is much better than your average audio adventure."
Kate Danemark turns to biography with Michael Patrick MacDonald's All Souls: A Family Story from Southie. "There is nothing pretty about growing up in a ghetto, and MacDonald doesn't attempt to make it so," Kate says. "But in such a tight-knit community, loyalties are formed -- and MacDonald never renounces nor promotes the Southie way."
Janine Kauffman throws open the Rambles cineplex for Bringing Out the Dead. "For an idea of the unrelenting stress of a big-city paramedic's job, it may be accurate -- too bad that elusive, compelling spark isn't there," says Janine.
T
om Knapp continues his Arthurian theme with Merlin of the Crystal Cave, a BBC adaptation of the novel by Mary Stewart. "You'll not find big-budget special effects here; for that, check out 1998's NBC mini-series Merlin," Tom says. "However, Crystal Cave provides a more satisfying story, with a treatment of the characters which adhere more closely to legend than the fantasy-burdened '98 version."
Superman wraps up another edition; Tom reviews the ever-popular hero's appearance in Last Son of Earth. Although a "good, solid entry" into the Elseworlds line, the book fails to live up to Tom's expectations.
Just FYI -- next weekend's update will likely go up a bit earlier than usual, and the following week's will be a bit late. Your cheerful editor is going on a much-needed vacation and, while we don't use that as an excuse to skip a week's edition, it will affect our schedule slightly. See ya then!
3 June 2001
Wow, what a party that was! A virtual frenzy of bacchanalian revelry, as Rambles staffers old and new celebrated our second anniversary -- some, alas, are still missing amongst the wreckage of our feasting hall, and Paul is still trying to coax Donna, Naomi and Beth down from those tables. Cheryl, meanwhile, continues to stepdance tirelessly in a corner, while Chet recites vile limericks from beneath an overturned couch.
I would like to take this opportunity to mention once again our incredible staff, who put a great deal of time and effort into producing this magazine for your reading pleasure. Check them out on our staff page -- it's a hall of fame for fantastic, dedicated writers! And it's also important to note that, while other magazines may boast of being older than Rambles, recalling fondly the days when they were nothing but two sheets of mimeographed paper stapled together and distributed to a few loyal friends, Rambles has grown larger in less time, consistently providing reviews which are written, edited and presented with a higher degree of professional standards, better overall writing and fewer mistakes. Kudos, folks -- you're doing an awesome job!
But enough of such frivolities! We have our next edition to present!
As promised, Tom Knapp has a report from the Spring Gulch Folk Festival, which included performances by the likes of Natalie MacMaster, Kathy Mattea, Grand Derangement, Four Shadow, Deirdre Flint and more! (Check back next week for Cheryl Turner's report on the Spring Ceilidh in Cape Breton.)
We begin the Celtic music portion of today's update with Johnny Connolly's Drioball na F‡inleoige, which was reviewed by our newest staff, writer Pat Simmonds. "Although Connolly was already firmly established in Galway and Connemara as the premiere melodeon player of the region," Pat says, "Drioball na F‡inleoige put him in the upper echelons of Ireland's top-flight traditional musicians and carved himself a niche as one of the world's great melodeon-players."
Our second new writer today is Cape Breton's Veema Kysac, who shares with us a taste of Sydney's Elizabeth Patterson. Pengalleon is "an enchanting blend of traditional and original tunes," Veema says. "Never monotonous, Patterson generously lets each melody celebrate its own voice, letting the tunes and not the player be the focus."
Stephanie Giamundo continues our Celtic coverage with Invocation by Anuna.
The remarkable singers "use their voices to create immense beauty and an ethereal presence that defies description," Stephanie says. "Anśna is one of the finest choirs I have ever heard."
Wil Owen switches our focus from Celtic to Caribbean with Caribbean Voyage -- Martinique: Cane Fields and City Streets, another from Rounder's ever-expanding Alan Lomax series. Unfortunately, Wil wasn't impressed with this entry in the field, which is largely repetitive in style.
Dave Townsend continues the global angle with Ekova's remix album, Soft Breeze & Tsunami Breaks. "The influences are a combination of African, Middle Eastern and Celtic music," Dave says. "With the increasing popularity of world music, Ekova has proven they can blend different styles of music with excellent results."
What's this?? Yes, we have another new writer joining us today! Say hello to Charlie Ricci and take a look at his review of country/blues singer Shelby Lynne's album I Am Shelby Lynne. "Lynne's vocals are what makes all of these self-penned tunes special," Charlie says. "Her voice suits this material perfectly."
We turn to bluegrass with Chet Williamson for Hand Hewn by
Dry Branch Fire Squad. "It's an album with a raw-boned sound that has old roots, but which often surprises the listener with its musical sophistication," Chet says. "Dry Branch fans will find much to enjoy on this new album, and lovers of bluegrass and old-time music who have somehow managed to miss this rousing band will find it a good introduction."
For a taste of rockin' country, we have Rachel Jagt's review of the self-titled release from Lisa Angelle. "The first thing that hits you ... is the power of Lisa Angelle's voice," Rachel says. "Angelle presents a very well-rounded debut that promises much more to come."
Judy Krueger is next with the folky sounds of LisaBeth Weber's Farmhouse Sessions. "In a voice which combines a bit of Dar Williams and an amalgam of east coast female folksingers, LisaBeth sings with an ease and presence that suggests years of listening and singing and performing," Judy says.
Lynne Remick turns to the rockier side of folk with Linda Dunn's self-titled CD. "With long-suffering lyrics, memorable melodies and a voice smooth and thick like a fresh-poured cup of hot chocolate, Linda Dunn is poetry in motion," Lynne says. "Dunn's raw, memorable vocals and unique perception makes this CD a new favourite."
Paul de Bruijn dives Feet First into this CD from Christina Muir. "At times the songs are quirky and light, other times the songs are deep and moving," Paul says. "In any event the songs are always good and they pull you along with a gentle tide."
Our jazz entry today is Richard Cochrane's look at About by Day & Taxi. "This Swiss-based trio plays intelligent jazz with a loose, supple feel," Richard says.
Donna Scanlon opens the Rambles reading room with her 300th Rambles review. Jim Butcher's Storm Front: Book One of the Dresden Files is "a hard-boiled detective story with supernatural overtones," Donna says. "The plot whips along at a brisk pace with a good mix of suspense and humor."
Amy Harlib is up next with Jean Thesman's The Other Ones. "The author's exceptionally graceful writing style borders on poetic, blending the everyday details of life with elements of the supernatural, even providing a little romance in an emotionally intense, satisfying way that holds the readers' interest," Amy says. "The swiftly moving plot helps, too."
Naomi de Bruyn takes a backward glance at the days when Charles de Lint wrote as Samuel M. Key, reviewing his early horror novel Angel of Darkness. "Key weaves together a tight plot filled with darkness and horror, with only a glimmer of hope shining as a beacon for some memorable characters," Naomi says. "These are characters who resemble any number of people you might know or meet, characters who are wholly believable and human, characters who may not survive hearing the music."
Conor O'Connor has the non-fiction tome Gothic by Richard Davenport-Hines up for our inspection. "The author sets out to provide a comprehensive overview of the gothic in all its manifestations, and as such I think he succeeds as much as anyone can who attempts to cage so extravagant a beast as this between the pages of a single volume," Conor says. "In this book the analysis is often deep but never dull."
Elizabeth Badurina kicks back the doors of the Rambles cineplex for the Jacky Chan western Shanghai Noon. "Chan has made a movie that doesn't ever let up -- it's either a lot of martial arts buttkicking, or it's a hilarious slapstick dialogue that left me giggling until my sides hurt," Elizabeth says. "This is a keeper if I've ever seen one."
Tom Knapp's
review of the new Mists of Avalon movie inspired him to seek out another recent Arthurian mini-series: 1998's Merlin starring Sam Neill in the title role. "Merlin has a top-notch cast which any director would envy, but still it fails," Tom complains. "It had the chance of telling one of the greatest epics in human history, but instead, it tells the story of Merlin as well as First Knight tells the story of Arthur -- in other words, not well at all."
Tom ends today's update with Confession, a return to Kurt Busiek's Astro City. "There's plenty of action in this tale, but as usual in Astro City, much of it occurs in the background," Tom says. "The series shows no sign of losing steam."
That's it for another edition! Now it's time to get back to cleaning up the party remains ... and would someone please get Rachel down from that chandelier??
30 May 2001
Happy birthday to us!!
Believe it or not, Rambles turns 2 today -- that's two years of excellent cultural arts coverage from some of the best reviewers to be found anywhere on the Internet. From our humble beginnings back on May 30, 1999, we've grown to include more than 2,400

reviews, interviews and more, all written skillfully and with a great deal of care by more than 90 writers spread 'round the world! Our mission when we started was to provide an excellent resource for folk and traditional

music, speculative fiction, folklore, movies and other areas of interest, and we feel we have accomplished that goal with a level of quality unmatched on the 'Net! We hope you agree ... and don't worry, we're not resting on our laurels here -- as this action-packed edition clearly shows!
As editor, I'd like to extend my sincere thanks to our faithful readers and to the amazing staff which makes this magazine happen. I couldn't do it without you! OK, enough back-patting -- on with the update!
There is so much anticipation out there for this movie already, we can't help but begin our anniversary edition with Tom Knapp's review of The Mists of Avalon, starring Julianna Margulies, Anjelica Huston and other top-notch actors in the beloved Arthurian tale by the late Marion Zimmer Bradley. "This, more than any other filmed version of the Arthurian saga, captures the passion, the glory and the heartbreak of that classic tale of Camelot," Tom says. "Filmed in Prague with a $20-million budget, Mists succeeds as a lush, visually exciting story for the ages."
Tom
next takes our attention to music, beginning with the debut release from a talented Canadian fiddler, April Verch. Verchuosity, Tom says, "is a peppy, lively and, above all, happy recording of fiddle tunes played with exceptional grace and skill. Once I started listening to this Canadian prodigy play, I couldn't stop. I think I've absorbed her music into my bloodstream by now."
Cheryl Turner continues the fiddling groove (and marks her 25th review for Rambles) with Jerry Holland's latest, Crystal Clear. "Fiddlers can't help but be excited about this album," Cheryl says. "Pure, masterful fiddling spiced with raw energy and clarity is what you'll find here."
While on the subject of Cape Breton musicians, Cheryl also offers up an interview with Glen MacNeil, a musician from Glencoe Station striving to make his way in Ontario. "Cape Breton is second to no one in promoting home-grown talent," MacNeil tells Cheryl. Read more about their conversation here!
Wayne Morrison switches our focus to Scotland and its three traditional instruments -- the harp, bagpipe and fiddle -- with the compilation CD Harps, Pipes & Fiddles. "This album is an excellent introduction to the music of Scotland, giving an overview of traditional music as played on the instruments commonly associated with that land," Wayne says. "The musicians are superb and the playing is excellent."
Charlie Gebetsberger says he heard the voice of an angel when he listened to Penny Rutzou's self-titled EP. Although short, he says, the album "has soul and a heart, communicating with melody and voice to produce I very fine piece of work that will please any fan of Celtic music."
Jamie O'Brien returns to Hawaii with George Kahumoku Jr.'s Hawaiian Love Songs (Na Mele Ho'oniponipo Hawai'i). "There is a painful beauty to this music," Jamie says. "It stirs the listener. It conjures images. There is the warmth and the breeze of the Pacific. But there is also a longing and a natural power that cannot be ignored."
Elizabeth Badurina goes even farther afield, seeking the sound of the Dark Continent on Africa North. "Most of the music is based on traditional Islamic music, elevating the songs from the realm of the everyday, and raising the musicians to a position of being technicians of the sacred," Elizabeth says. "It is intended to be a conduit to the ecstatic states necessary, and achieve this through trance induction and strong rhythm. They honor that purpose well in this collection."
Chet Williamson experienced some "raucous, joyous and intense blues piano" when he plugged in the new Rounder compilation Keep It Rollin': The Blues Piano Collection. "It's incredible how many emotions can be expressed by a genre whose title only suggests one -- the blues," Chet says. "Here you'll find joy, pain, love, loss, the sacred and the profane all intermingled. You'll also find great majesty in much of this music and a helluva lot of fun."
Amanda Fisher shifts our ears to country with Mike Blakely's West of You.
"Western fans will love this album," Amanda says. "The songs are solid and well-done, and the stories and situations have a natural appeal for them."
Sheree Morrow expected country but got folk-rock when she put Patti Witten's Prairie Doll into her stereo. "Witten, a classically trained former backup singer, is a self-taught guitarist who had set aside a career in music to be a graphic artist," Sheree notes. "But an invitation to a songwriting workshop in the late '90s put possibilities back in front of her, and she's been steamrolling since."
Debbie Gayle Rose found "the real thing" when she opened up Holly Ding, the recent bluegrass album from Tom, Brad & Alice. "From the very beginning, I can tell that these folks love bluegrass -- they sound fabulous, apparently loving what they do, and their liner notes are some of the most fascinating I have ever read."
Paul de Bruijn is less thrilled with the sounds of Denise Miller & Son on Crazy Horse. "Crazy Horse shows promise, but not enough to recommend picking up the CD," Paul says.
Donna Scanlon wishes for more from The Struble Sessions by Gabriel's Hold. "The EP passes the repeat button test with flying colors, and the songs are the kind you don't want to shut off when you reach your destination," Donna says.
Richard Cochrane's dose of jazz today comes from the guitar trio All Time Present and Good Vibrations/No Expectations. It has high points, Richard says, and is ultimately "an intimate, intermittently exciting, occasionally frustrating record."
Cheryl Turner is back with more from the Maritimes with Jessica Rhaye, a New Brunswick folk-rocker who's released her self-titled debut. "Rhaye has a strong, clear and versatile voice, which is supported by her talents as a songwriter and a knack for good melodies," Cheryl says. "As a first release, I think that this album shows a great deal of maturity."
Tom Knapp brings this portion of our anniversary update to a close with the remarkable solo debut from Jen Hamel, already well-known to Celtic music lovers as the passionate lead singer and guitarist of Clandestine. For her first solo album, Fine Small Storm, Hamel performs in a more straightforward folk style -- with good results. "I have no desire to see Jen ever part from Clandestine," Tom says. "But with solo work of this caliber, I certainly hope she continues to find time in the studio to pursue her own projects. She's too good to limit her talents."
Laurie Thayer straddles the line between music and history with Rough But Honest Miner and Castles in the Air, a CD and book by Richard Thomas Wright and Cathryn Wellner. This set explores the music and history of the British Columbia gold rush of the 1860s. "Miners are a hard-working, often hard-drinking lot, and they need their entertainment as much as any other," Laurie says. "Taken together, book and CD are a fascinating glimpse into the lives of miners and boom town residents of over a century ago."
New Rambles writer Naomi de Bruyn continues her live coverage of the music world with a recent gig from Jeremy Walsh in British Columbia. Check out why Naomi is hoping Walsh releases a CD soon!
While Naomi has the floor, she'd also like to share her thoughts on a classic novel from C.J. Cherryh: Arafel's Saga. "This is an epic tale of magic and adventure, and one which I would recommend to those who like anything to do with the Fair Folk of legend," Naomi says. "It is not another vapid, bright and cheerful tale, but one of cold harsh reality -- as painful as iron is to the elves."
Donna Scanlon is next with a pair of fiction reviews. First up from Donna is Joan Aiken's The Cuckoo Tree, which continues Aiken's popular Wolves Chronicles series. "The plot is complex enough to maintain the reader's interest, yet not so convoluted that it strains credulity," Donna says. "Aiken evokes a creepy atmosphere."
Donna also has Julie E. Czerneda's Changing Vision up for inspection.
"As Czerneda's readers have come to expect, the book is laced with humor," Donna says. "No character is permitted to take him or herself entirely too seriously, and as always, the humor leavens the serious elements without undermining them."
Beth Derochea travels back in time with Andre Norton and Rosemary Edghill, who collaborated on The Shadow of Albion: Carolus Rex Book I. "Once I began reading, I found it difficult to put the book down," Beth says. "The history is interesting, the conspiracies convoluted and the characters sympathetic."
Wil Owen switches us to audiobooks to share the dramatic presentation of Ken Carodine's thriller All the Tea. "All the Tea is no Tom Clancy novel," Wil says. "This is still a pretty decent tale, however. ... I could actually see this translated to the big screen someday."
Leaving the realms of fiction behind, Julie Bowerman joins author Donna Marie Williams in an exploration for "earthy women" in Sensual Celibacy. "Williams becomes a supportive girlfriend, exposing her own love-induced wounds, maintaining a sense of humor and offering hope," Julie says. "She also tackles the spiritual aspects of this guide without preachiness, and the seeming oxymoron of sensual celibacy with graceful suggestions for a vibrant single lifestyle."
Amy reopens the Rambles cineplex with her review of the new animated feature Shrek. "The CGI animation in Shrek is dazzling, colorful, detailed and all-around delightful, while the nowadays obligatory rock 'n' roll songs inserted into the fine, functional score manage not to grate too much," Amy says. "The movie succeeds by being a celebration of the diverse and the different, bringing characters that would normally, in Hollywood formulas, be relegated to the background or to supporting roles at best, to the fore."
Janine Kauffman rounds out the double-feature with the quirky Get Bruce. At its core, Janine says, Get Bruce! is "an affectionate celebration of the man whose words, spoken by the stars, make those stars shine."
Tom Knapp brings this day of celebration to a close with not one but two graphic novel reviews: Grant Morrison's pivotal Animal Man, which brought a minor DC character into the mainstream (for a few years, anyway) and the more recent JLA adventure, Foreign Bodies. About the latter, Tom says, "the story is rife with potential which unfortunately remains largely untapped."
25 May 2001
We're only a few days away from our Big 2 anniversary, so we're teasing you with a shorter-than-usual update. Don't worry -- though short, it's got some great material! And we'll be back on May 30 with a bigger update to celebrate our birthday!
Talk about a teaser -- I'll let you know now, the May 30 update will include a review of one of the year's most anticipated films: the made-for-TV adaptation of Marion Zimmer Bradley's The Mists of Avalon! Although it won't be aired until July, Rambles got its hands on a preview copy -- and let me tell you, you won't be disappointed!
Now, on with today's abbreviated update....
Cheryl Turner begins the day with a treat: Jerry Holland's latest tunebook, aptly titled The Second Collection. "This well-organized tune book with its pleasing mix of traditional and hot-off-the-press tunes from Scottish, Irish and Cape Breton fiddling traditions is a must-have for any music-reading fiddler's collection," Cheryl says. "It is gratifying to see a respected musician like Jerry Holland willing to share his repertoire with others in such a fashion."
Cheryl also has a treat from Cape Breton fiddler Glenn Graham. Step Outside, Cheryl says, is "everything a good fiddle album should be, and more. It succeeds in holding the listener's attention from start to finish with its collection of fast-paced, energetic tunes interspersed with some equally impressive songs."
Rambles welcomes another new writer to the staff today, and Naomi de Bruyn makes her debut by telling us about Tony Latimer's May 18 performance in British Columbia, where he marked the release of his first CD. "Tony Latimer is one of the best things to come out of Canada in a great long time," Naomi says, "and I hope there will be a great many more discs to capture his wonderful songwriting talents."
Tom Knapp continues our music section today with a trio of excellent CDs from the Maritimes: three volumes of The Minnie Sessions, recorded by guitarist Scott Macmillan and a variable group of his talented friends. "There's no way around it," Tom says. "If you have even a slight fondness for Cape Breton music and the talented musicians who call Cape Breton home, this is a set you must have in your collection."
Chet Williamson shares some Sugar Hill bluegrass from Sean Watkins. Let It Fall, Chet says, is "a wonderful album from start to finish, with the young guitarist/mandolinist/composer earning his props across the board."
Richard Cochrane has a pair of jazzy Kevins for us today: Kevin Norton's In Context/Out of Context and Kevin O'Neil's Sous Rature. "These two CDs are a strong contrast. Norton's approach is much more composition-based, creating a suite of pieces which happen to be played without breaks (the pieces are, very helpfully, indexed on the CD). O'Neil's approach is much more hands-off, providing a simple structure (as far as one can tell) for a hot band to blow in," Richard explains. "Both records are successful."
Patrick Dawson was pleased with the sounds of Jill Dawson's First Time Around. "This album is very good; if you're a fan of female vocalists, then Jill Dawson is someone you don't want to miss," Patrick says. "Her next album is anxiously awaited!"
Ellen Rawson is next with Deborah McColl's Naked in the Garden. McColl "moves through genres ranging from Americana to singer-songwriter to pop," Ellen says. "While it sometimes may seem an almost disparate blend of genres, McColl unifies the collection with her guitars; her passionate, lyrical voice; some earnestly heartfelt songwriting; and engaging musical arrangements."
Donna Scanlon serves up the Cajun sounds of Charivari's I Want to Dance With You, which is "hearty and full of life from the first track until the last."
Donna continues into the fiction section with Louise Marley's time-spanning The Glass Harmonica. "Marley skillfully weaves together past and future," Donna says. "The centerpiece of the book is, of course, the glass harmonica, the piercing and unearthly tones of which can be heard ringing through the tale."
Amanda Fisher hits review No. 80 with Christopher Golden's TV tie-in, Spike & Dru: Pretty Maids All in a Row. Despite Amanda's fondness for the Buffy series, she says this novel flops. "More than anything else, this is a franchise novel, with all the related flaws."
Tom Knapp visits Irish history and mythology with Brendan the Navigator by George Otto Simms. "Simms must think his adult readers to be fairly superficial in their curiosity about the Irish saint and seaman," Tom says. "Brendan the Navigator may whet the appetite of a child to learn more about this amazing historical figure, but it certainly won't do much for anyone with even a passing knowledge of the history or legends about the man."
Tom wishes the writer hadn't taken the easy way out of the recent stand-alone Batman tale, Outlaws. "A story about Batman & Co.'s efforts to cope with a legitimate government operation (to crack down on vigilantes) would be fascinating; this, on the other hand, was simply a high-powered slugfest and shoot-em-up."
Amy Harlib closes this update with a pair of new movie reviews: A Knight's Tale and The Mummy Returns. See what Amy has to say about these two films, and watch this space for her upcoming review of the computer-animated feature Shrek.
Remember, check back on May 30 for an even bigger edition to mark the Big 2!
22 May 2001
Susannah McCorkle, 55, a jazz and cabaret singer who performed in major clubs and concert halls throughout the country, died Saturday after apparently jumping to her death from her Manhattan apartment. Investigators said she left a suicide note but they would not reveal its contents. McCorkle was known for a gimmick-free style that evoked both warmth and humor, and for an ability to convey a wide range of emotions across a repertoire of over 2,000 songs.
20 May 2001
Finalists have been announced for the 2001 Mythopoeic Award, honoring fantasy works published in 2000.
In the category of adult literature, finalists are ravenShadow by Win Blevins, Forests of the Heart by Charles de Lint, The Sarantine Mosaic (Sailing to Sarantium and Lord of Emperors) by Guy Gavriel Kay and The Innamorati by Midori Snyder. For children's literature, finalists are Aria of the Sea by Dia Calhoun. Night Flying by Rita Murphy, Beast by Donna Jo Napoli, Growing Wings by Laurel Winter and Boots and the Seven Leaguers by Jane Yolen.
Winners will be announced at Mythcon XXXII, Aug. 3-6 in Berkeley, Calif. For more information and a full list of finalists in all categories, visit the Mythopoeic Society website. Good luck to the finalists!
19 May 2001
Guess what?! At the end of this month, Rambles will mark its two-year anniversary! Be sure to check in, because we have some great stuff to share with you ... and where else on the Internet can you find this much growth and so many great reviews in only two years??
Meanwhile, this weekend's update goes up a little early so Tom can spend his Saturday at the Spring Gulch Folk Festival....
Ken Fasimpaur opens today's review with a recent album British singer Eliza Carthy, whose album Angels & Cigarettes is "some truly excellent work." Ken urges readers to "just listen to Angels & Cigarettes, absorb all that it has to offer, and enjoy this fine piece of art as it manages to be at once traditional, popular and profound."
Tom Knapp is next with Timber & Stream by the Missouri band Tullamore. "The trio's musicianship is excellent," Tom says. "There's just one weakness here, and it's easily overlooked in pursuit of this band's obvious strengths."
Cheryl Turner has guarded praise for Ye Mariners All by Lehto & Wright. "There are songs and tunes on this recording to appeal to a good range of listeners; unfortunately I have a feeling that just the opposite will happen, and the album will only appeal to a select few," Cheryl says.
Cheryl keeps the ball rolling with Songs from the Big Front Porch by Bridget Ball and Christopher Shaw. "This is a good collection of songs, encompassing a variety of sounds and instrumentation and could easily inspire sing-alongs and dancing on the listener's own porch -- all of which is encouraged by the inclusion of guitar chords in the liner notes," Cheryl says.
Wil Owen sets sail for Latin America with Jezzro & Huff's Worldbeat Brazil. "This CD is not so relaxing that you would fall asleep listening to it," Wil says, "but it is tranquil enough to lightly lift your spirits and reduce your stress level, regardless how tough your day has been."
Donna Scanlon has a taste of zydeco with the aptly titled Zydeco from the ubiquitous Putumayo label. "Having a dull day?" asks Donna. "Pop Zydeco into the CD players, take a tip from The Creole Zydeco Farmers and 'party 'til the cows come home.'"
Donna also has the folk-rockin' sounds of Andi Hoffman & B-Goes in Basil for Nino. "Here is an album which defies neat classification, combining hints of a range of musical genres into a unique and fresh sound," Donna says.
Lynne Remick serves up a slice of homestyle music with Phil Rosenthal's Folksongs and Bluegrass for Children. "While I lean toward more traditional versions of folk tunes, I enjoyed myself well-enough on this ride through a country filled with ducks, dueling banjos, teddy bears, trains, monkeys, boats and other childhood delights," Lynne says. "With easy to learn and fun to sing songs to blaze the path, I think kids will enjoy the surrounding sounds even more than I."
Robert Buck slides into country with Gary Allen's Smoke Rings in the Dark. "Though I am not particularly a fan of what is called country music today, I really like Smoke Rings in the Dark," Robert says. "The CD gets a high reccomendation for those longing for a return to the country music of days past."
Paul de Bruijn is here with our third review of re-released music from Marie-Lynn Hammond. Black & White ... and Shades of Grey, says Paul, "will make you laugh and it will make you cry. If it could only do one or the other it would be worth listening to, that it can do both is all the better."
Paul also has some jazz for us from acoustic guitarist Dagobert Böhm and Circle Around. "The music drifts to you gently," Paul says, "wrapping itself around you and pulling you in."
Richard Cochrane continues the jazz thing with Mouthpiece by Spontaneous Music Ensemble. "The music initially sounds directionless, sometimes contentious, sometimes even grating," Richard says. "These are all important tracks, certainly from a documentary perspective, and their collection together here is to be applauded."
Ellen Rawson wraps up the musical portion of our update with a Dirty Velvet Lie by Laura Satterfield. "Dirty Velvet Lie is a sultry, sexy trip down a slightly updated musical memory lane," Ellen says. "However, some punched-up vocals over the musical arrangements -- or less in the way of orchestration -- would be desired on follow-up recordings."
We open up our fiction section by introducing a new reviewer: Heath Talowin Pfaff. His first entry at Rambles is Michael Crichton's Timeline. "It's very rarely that a book attempts to combine both elements of science fiction and medievalism, and one would be predisposed to think the idea somewhat foolish," Heath says. "However, Michael Crichton has done just that in his latest novel ... and his results are none too shabby."
Amanda Fisher has Toujours Dead by Susan Kiernan-Lewis. The author, Amanda says, 'has created potentially interesting characters, set them in an intriguing part of the world, and raised issues in their lives that are potentially fascinating ... and yet, she fulfills the promise of none of them."
Julie Bowerman marks her 40th review for Rambles with Little Altars Everywhere by Rebecca Wells. "It's riveting -- like seeing a train wreck," Julie says. "Little Altars Everywhere doesn't quite match the exquisite flow of Divine Secrets of the Ya-Ya Sisterhood, but it complements it and fills in gaps, especially for several of the minor characters."
Julie also shares her impressions of The Deer on a Bicycle: Excursions into the Writing of Humor by humorist Patrick McManus. The author "offers advice for budding humor writers -- and he does it, of course, with a great deal of wit," Julie says. "While McManus remains editor-at-large of Outdoor Life and focuses his own columns primarily on the funny situations that arise from camping, hunting and fishing expeditions, the wealth of down-to-earth information in this slim volume could be applied by any aspiring writer."
Tom Knapp's graphic excursion today is with the Justice League of America and Act of God, which strips the familiar characters of their special abilities. "This is a dramatic work, and the fates of a few of the remaining heroes suddenly facing crises without their usual superpowered backup is at times witty, at times very grim," Tom says. "This three-part tale is one of the best recent releases on the graphic arts market."
While he's at it, Tom has a movie review which takes us into the world of substance abuse and recovery. Sandra Bullock's 28 Days "was deceptively marketed as a comedy, but don't be fooled. It's too serious to be truly funny, but there's too much goofiness (particularly in some of the character choices) for it to be taken very seriously, either," Tom says.
Elizabeth Badurina fills our second film slot with Outside Providence. "I can't exactly say that it was a black comedy. Or a particularly funny comedy, for that matter," Elizabeth says. "Nor was it anything resembling an art flick. It was more like a long-version That '70s Show with more morals and much more foul language."
Beth Derochea ends our day with a fond tribute to British humorist Douglas Adams, who died last weekend at age 49.
13 May 2001
Douglas Adams, author of the cult classic The Hitchhiker's Guide to the Galaxy and several sequals, died of an apparent heart attack Friday at his home in Santa Barbara, Calif. The popular British humorist, who wrote his first Hitchhiker story for BBC radio in 1978, was 49.
Perry Como, whose singing career stretched from the 1930s to the 1980s, died in his sleep Saturday at his home in West Palm Beach, Fla. He was 87.
12 May 2001
May is rolling along with a great deal of good cheer, and we're here to tantalize your senses with another great stack of reviews from the world of music, literature and film. Onward!
Lynne Remick, a newlywed in the making, gets us started with an appropriately timed CD from Anne Roos, Haste to the Wedding: Celtic Wedding Music. "Having been in the market for a compilation of Celtic selections to add spirit and flavour to my own upcoming wedding, I need look no further," Lynne says. "Roos has filled the bill in a most spectacular, memorable way."
Tom Knapp isn't getting married, but he's up to a few shenanigans of his own with the Celtic band Shenanigans and Forest Through the Trees. "Their instrumentation is strong and well arranged," Tom says. "The vocals are lively and tuneful, with excellent harmonies. And yet...."
Tom has no reservations about Jock Tamson's Bairns and their cheerily titled CD, May You Never Lack a Scone. "The songs are performed in the distinctive Scots-English language which Americans can usually comprehend with a little effort," Tom says. "It's always a joy to hear these old songs sung well, and there's no worries in this production on that account."
Robin Brenner is a new devotee of the McKrells after hearing the band's aptly titled live recording, Live. The McKrells, Robin says, are "an accomplished and energetic band who combines traditional Irish tunes, bluegrass and rock with great flair. ... "For me, there is nothing more compelling than an artist on stage relishing his opportunity to perform. This comes across flawlessly and engagingly on this live recording."
Jamie O'Brien carries us away from Celtic traditions for the music of Keoki Kahumoku & Herb Ohta Jr. and Hawaiian from the Heart. "They demonstrate the myriad of influences on Hawaiian music -- from Mexico to the blues, with all stops in between," Jamie says. "Yet there is no mistaking the provenance of this music."
Cheryl Turner goes a little bit country with You Got Me by Cape Breton singer John Curtis Sampson. "Sampson's lyrics and catchy tunes will appeal to a wide variety of listener, country fan or not," Cheryl says. "His uptempo pieces are spiced with a wry humour, and his slower, more serious tunes benefit from a smooth, appealing voice."
Wil Owen says there's a mixture of folk and bluegrass in Joyce Anderson's The Girl I Left Behind. "Joyce finally gets the spotlight all to herself after ten years of playing fiddle in a variety of bands," Wil says. "I am certainly recommending The Girl I Left Behind as a worthy addition to any bluegrass/folk traditions collection."
Rambles is introducing two new writers to you today. The first is Erin Bush, whose first submission to our magazine is a review of Dar Williams' The Green World. "Musically, this album is as much pop/rock as it is folk," Erin says. "But Williams hasn't abandoned her roots -- on a number of tracks, the additional instrumentation, although present, recedes into the background, and Dar and her guitar take center stage."
Ellen Rawson has more folk in the form of Amy Martin's To You. "Martin's debut is impressive," Ellen says. "It would be nice if this release allows Martin to hit the North American folk festival circuit in a big-time way."
Richard Cochrane's jazz selection for today is Enter, a Dragon from Jerry Granelli & Badlands. "The compositions are the stars, and many of them do work very well," Richard says. "Some can be just a touch too dirge-like ... but even then there's always a change of pace just around the corner."
Lynne Remick is back with a brief look at Under Tables, Out Back Doors, an album by Sue Trainor and featuring the University Park Elementary School Singers. "Catchy tunes and snappy rhythms will get children singing and dancing in short order," Lynne promises.
Laurie Thayer rounds out our music section with Kill Devil Hills by Kittyhawk. The album, Laurie says, "rocks from first note to last chord."
Tom Knapp shifts the scene to the printed word for a terrifying look at the world today in Cameron Tuttle's The Paranoid's Pocket Guide. "If you want to see something really scary, pick up a copy of Cameron Tuttle's The Paranoid's Pocket Guide," Tom says. "Tuttle should be congratulated for both her in-depth research into matters of trivial paranoia and her clever presentation of same."
Amy Harlib looks at a new version of an old tale in Stephen Mitchell's The Frog Prince: A Fairy Tale for Consenting Adults. This new novel "proves that even seemingly insubstantial source material can provide the inspiration for serious examination of how love can and does transform frogs and princesses alike, offering up a gracefully told, thought-provoking and appealing tribute to the original and a thoroughly delightful entertainment," Amy says.
Amy also reviewed the debut novel from Tim O'Laughlin -- who has written a few music reviews for Rambles as well! Check out Phoenix Fire, which "very originally and cleverly blends many diverse topics in a convincing manner," Amy says. "The intricate plot/subplot threads involving sympathetic characters and believably motivated villains are rendered in smooth and flowing prose rich in vivid description and emotional intensity."
Donna Scanlon has more from Tanya Huff! This time, it's The Second Summoning, which pits the protagonists against an unusually gendered angel and demon. "Huff serves up her fast-paced adventure with a heaping helping of laugh-out-loud humor covering the range from subtle to slapstick," Donna says. "At the same time, she doesn't sacrifice characterization for laughs; she shows the respect for her characters that they deserve and inspire in the reader."
Melissa Kowalewski is our second new writer to debut today, and she hits the ground running with Charlotte Perkins Gilman's Herland. "This book, while feeling like science fiction in some places, is also a very provocative commentary on the social constructions of gender," Melissa says.
Our final novel review is by Conor O'Connor, who shares his impressions of Ernst Jünger's reissued SF classic, The Glass Bees. "The Glass Bees does not give up its secret all at once, demanding that the reader's imagination be actively engaged on the first and subsequent readings," Conor says.
Janine Kauffman switches to a cinematic look at the men who made musicals in this tale of operetta composers Gilbert and Sullivan, Topsy-Turvy. The movie focuses on "two men with great, great talents who sometimes overshadowed each other, often competed with each other and, on occasion, stifled each other," Janine says. "But when they were on the same page of the score, what they created together couldn't have been done with anyone else."
Next, Tom Knapp goes into the locker room with sports agent Jerry Maguire. "Jerry Maguire looks at first glance like a sports flick," Tom says. "A little past the surface, you'll see a romantic comedy/drama and, at some levels, a buddy film. But what Jerry Maguire is really about is idealism -- not just on the playing field or in the field of sports management, but in the way people live and work."
C. Nathan Coyle has the clean-up position today with an Uncanny X-Men collection called The Dark Phoenix Saga. Written by Chris Claremont and drawn by John Byrne, the saga was "one of the most significant plotlines in the ongoing story of the X-Men," Nathan says.
7 May 2001
PJ Hayes, one of the best-known traditional musicians in Ireland, died Sunday, May 6, at his home in Maghera, near Tulla in East Clare. Hayes, 80, was founder and leader for more than 50 years of the Tulla Ceili Band from County Clare. Among his survivors is a son, well-known musician Martin Hayes.