28 December 2002
Cautious, careful people,
always casting about to preserve their reputation and social standing,
can never bring about a reform.
- Susan B. Anthony
If enough little people like me make our little differences,
one day we're going to wake up to find that we really did manage to change the world.
- Charles de Lint
We hope everyone had a sterling Yule!! Our own celebrations are proceeding apace, and we have much to do before helping to fiddle in the new year in a few days -- but we know our readers hate to miss a week's reviews, so here's a brief end-of-the-year edition to keep you sated 'til 2003. Cheers!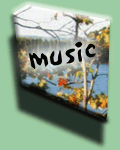 We're starting today's edition with a few last-minute holiday items, for anyone out there who wants to extend the Yule season or start looking for the right music for next year!!
Jennifer Hanson gives her enthusiastic endorsement of Swedish Christmas traditions, represented here by SŒgskŠra's holiday recording ApelgrŒ. "ApelgrŒ is good value -- good folklore and good music," she says. "Forget the mall and enjoy an older, noncommercial Christmas with this album."
Tom Knapp spends A Scottish Christmas with Bonnie Rideout, Maggie Sansone and Al Petteway, enjoying the tunes on the excellent CD and learning a few from Rideout's companion tunebook, A Scottish Christmas for Fiddle. "If you're looking to add a Celtic flair to your holiday musicianship, this book is a great tutor," Tom says. "But, even for those not looking to learn the music, this CD is a festive holiday treat!"
Dave Townsend really enjoys This Endris Night with Heather Dale. "In these days when Christmas has become a big commercial holiday, Heather Dale has chosen to take a look at Christmas before the days of Santa Claus," Dave says. "This Endris Night is an enjoyable exploration of Medieval and Renaissance Christmas music from before 1700."
Lynne Remick shares A Little Christmas Gift from Muriel Anderson and Jean-Felix Lalanne. The album's "snappy but soothing beat," Lynne says, "provides just the right background music for wrapping presents or holding holiday dinners."
Tom Knapp explores the rocky shores of Newfoundland with A Crowd of Bold Sharemen, whose self-titled debut recording evokes the island nation's varied traditions. "The sound is deliciously authentic -- instrumentally, the Sharemen sound like the sort of band you'd find huddled over a beer-stained corner table in a seaside pub," Tom says, "and their voices are clear and enthusiastic but vaguely hoarse, as if coarsened by years of whiskey and cold salt breezes."
Nicky Rossiter says the title suits the music on Like Water from a Mountain Stream, the latest from Pig's Eye Landing. "I cannot praise the content of this CD too highly," Nicky says -- but he makes a good attempt in his review!
Rachel Jagt enjoys the new twist on Celtic music provided by Lehto & Wright on The Further Adventures of Darling Cory. "Rarely have I heard such good rearrangements of so many traditional standards," she affirms. "Each track is like a little journey -- the driving rhythm of the music makes it easy to get lost in it."
Wil Owen says the music definitely grooves through much of ARC's compilation disc Sahara Groove. But, while he recommends the music, Wil questions the styles lumped together on one album and wonders why certain Saharan countries were ignored in this collection.
Carool Kersten delves deeply into world music traditions while reviewing Ballads of the Sephardic Jews by Sarband. "Ballads of the Sephardic Jews is a fine piece of musical archaeology, providing an excellent sample of the cosmopolitanism of medieval Moorish culture," he says. "Both world music aficionados and lovers of medieval music can derive much pleasure from this album."
Joy McKay has made a discovery. "The Speed of Trees was my first introduction to Ellis Paul's music, and I wondered where I have I been," she says. "Thanks to this fine album, he can count me among that growing number."
Tom found a copy of the 1994 CD Gypsys in his mailbox -- and now he's wondering where the folk duo Tarabridge has disappeared to. "They're good singers and they have good material to work with," he says. "So why does Tarabridge seem to have fallen silent?"
Sarah Meador says Sweet Talk & Good Lies by Heather Myles could bring new fans to the country fold. "She twangs her way through her own sweet compositions and old favorites with old school country flair that could be from 50 years ago," Sarah says.
Pamela Dow testifies to the talents of John Louis Walker on his latest blues CD, In the Morning. "It isn't too often when a new recording conveys that feeling of satisfaction, becoming a treasured work of pure listening pleasure," she says. "When it does, you really can't help but want to share it with everyone you know."
William Kates has a mixed reaction to Love Songs, a smooth jazz disc from Warren Hill. "The smooth jazz tag is often applied equally to works of serious jazz artistry and to glorified elevator music, and the line between the two can be alarmingly difficult to discern sometimes," William says. "Warren Hill dances back and forth all over this line on Love Songs, his seventh album."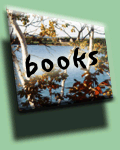 Jenny Ivor makes the acquaintance of a cat, a rat and a talking sword, among others, in the short-story collection Familiars, edited by Denise Little. "I cannot recall the last time I enjoyed a book like this so much," Jenny notes. "Every tale is a little gem."
Jean Marchand explores the fifth book in C.J. Cherryh's Foreigner Universe and says she is well pleased with Defender. "Listen up!!!" Jean insists. "Do the words intelligent, compelling and original command attention?"
Ron Bierman revisits Thomas Hubschman's Space Ark, which has been reprinted after 21 years after its original release. Despite a lot of promise, Ron has some reservations about the book. "The main elements of the plot are promising, but lack the detail and elaboration a reader needs to make the often unbelievable speculations of sci-fi feel real," he says.
Tom gets advice for the lovelorn from Ben Stiller and Janeane Garofalo in Feel This Audiobook, and cautions unwary listeners against believing the comedic couple "are dispensing life-altering pearls of romantic wisdom. ... But Stiller and Garofalo aren't out to make your life better. They want to make you laugh."
Mark Allen jumps into the Arena, an oldie from 1989, with graphic novelist Bruce Jones. "The diverse elements of the story seem to clash somewhat," Mark says. "Still, from an artistic point of view, and taking into account the ease with which Jones establishes his villains (those you love to hate), Arena is well-worth seeking out."
Michael Vance says the female protagonist of Vixens' Keep is a real fox -- of the mammalian variety, that is! So what sets this book apart from the average anthropomorphic tale?
Elizabeth Badurina reviews the zine inbetween.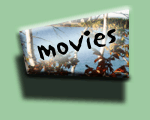 Miles O'Dometer stops the clock for Clockstoppers, directed by Jonathan Frakes. "It's pretty much what you'd expect from a movie produced by the Nickelodeon side of the Paramount mountain: a reasonably competent 94-minute sci-fi adventure caper featuring crisp cinematography, hi-tech gadgets, a well-paced script sprinkled with wit and a bunch of squeaky-clean heroes working toward a predictable outcome," Miles explains.
Tom says the 1985 flick Lifeforce is fairly lifeless. "The plot has numerous holes and inconsistencies, while the acting ranges widely from maniacal to wooden without ever finding a happy medium," he says. "Lifeforce should appeal only to SF and horror fanatics who adore B-level flops, plus anyone with a hankering to ogle Mathilda May nude."
Now off you go to mark the turning of the year! We wish you a grand '03!
21 December 2002
It is never too late to be what you might have been.
- George Eliot
Season's greetings!! The Rambles staff wishes all of our readers a warm and happy Yuletide season ... and, with only a few days remaining before Christmas, we have a full plate of new reviews including several musical offerings for the holiday. Ho ho ho and away we go!
Be sure to check out our special holiday page for a raft of holiday music, book and movie reviews, all sorted and awaiting your perusal!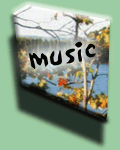 Tom Knapp begins the holiday portion of this edition with a hearty Merry Christmas from the McKrells. "The McKrells take their mix of Irish and bluegrass styles and stir it up with a nice array of holiday cheer," Tom says. "This is a holiday recording that anyone can enjoy."
Tom sustains the holiday mood with Amber Christmas, a musical collaboration featuring Anita Best and Pamela Morgan, among others. "On one hand, it's a highly polished studio recording celebrating Christmas," he says. "On the other, it's a friendly gathering of musical Newfoundlanders who want to share some holiday fun."
Next, Tom and the Ruffians are Together for Christmas. "It starts with a lilting Irish rendition of 'Christmas in Killarney,'" Tom explains. "But 'Grampa' is quickly sent packing and the Ruffians turn the Celtic Christmas carol into a head-banging, punkish slam."
Last up in Tom's holiday quatrain is Holidays in Harmony by Nonie Crete and Brenda Lewis, a.k.a. the Snow Angels. "There are no frills on this album, but anyone in the mood for a simple recording of Christmas and Chanukah songs will enjoy this production," Tom says. This, by the way, marks Tom's 1,000th review for Rambles!
E

llen Rawson gets into the holiday spirit with Wonderland: A Winter Solstice Celebration from a host of talented singer-songwriters on the Signature Sounds label. "he overall quality of the performances, the songs selected and the fact that a chunk of the proceeds are going to charity make this more than a label's promotional disc with a gimmick," Ellen promises.
C. Nathan Coyle spends his Christmas in Santa Fe with Ruben Romero and Robert Notkoff. "Yes, this is a Christmas album," he reports, "but Romero's guitar gives it a distinction above other regional collections."
Nathan also provides a fleet-footed review of O Christmas Tree: A Bluegrass Collection for the Holidays, a new compilation disc from Rounder. "This is quite a feast," he raves. "Whether you want some great background noise or you want to put your feet up and really enjoy your eggnog, O Christmas Tree is a sure-fire hit for the holidays."
Sarah Meador leaves a little coal under the tree for the Carolliers & George Makredes, whose Christmas Spirit is best at "proving how hard it is to craft a classic carol."
William Kates gets seasonal with Phil Rosenthal and his friends and family on A Folk Song Christmas. "It's easy to imagine a warm and cozy cottage with a snowstorm raging outside, good friends, food and drink, and a traditional folk song circle in front of a roaring fire," William says. "The end result is a totally unpretentious, down-home-friendly recording."
Nicky Rossiter shares a Rude Awakening with Irish band Toss the Feathers, a band Nicky wishes he'd heard of sooner. "Toss the Feathers is like a more refined version of the Pogues," Nicky says. "They have upbeat but not manic music and, most important, they write and perform songs that matter."
Chet Williamson sounds blown away by the guitar work on Ceol More. "Ceol More is a fascinating musical journey, at times slow and solemn, at other times with a brisk, almost breathless pace, but Tony McManus never compromises his skill and his art," Chet says. "His presence and musicianship are a wonder to hear, and every note will be as deeply felt by the listener as it is by the musician himself."
Naomi de Bruyn enjoys Samrad Linn, the fourth CD from Irish-born Sheila Ryan. "This is a delightful work, and I'd recommend it to any who like Celtic music," Naomi says. "Ryan is a talented artist, and one who won't disappoint you."
Nicky also likes the traditional flair of Fourmilehouse, a new release by Alan and John Kelly. "This is an album for people who like real music played by people who love real traditional tunes," Nicky says.
Wil Owen adds Farzad, a native of Iran, to his list of favorite violinists after hearing the globetrotting CD Mirror of Emotions. "Farzad's music is beautiful and complex, and it reaches beyond borders in a way the spoken word cannot," Wil says. And congratulations to Wil on his 100th Rambles review!
Rachel Jagt says Another Way to Go, the latest from Radney Foster, takes longer to make an impression than his earlier release -- but give it time and the impression will be just as strong. "He once again displays his knack for writing not only catchy, radio-friendly music, but also for finding the words to make the songs unique," she says.
Chet sings the praises of My Dixie Home, a new solo outing (with a little help from his friends) by Jim Mills. "This is a terrific, if brief, example of the summit of traditional, straight-ahead bluegrass," Chet says.
Joy McKay admires the work Valdy and Gary Fjellgaard have done separately -- but how successful is their first joint effort, Contenders? You might be surprised. Check out Joy's review to see where these two music veterans went astray!
Jenny Ivor is perhaps a bit unsettled by her trip down Bisbe Street with Greg Grant. "He expresses admiration for and admits to the influence of many diverse musical styles: jazz, rock, folk, techno, blues and flamenco, and Bisbe Street is a blend of cultures and a fusion of international influence," Jenny says. "Sometimes the sound is intriguingly innovative, but sometimes I found myself checking the CD player to reassure myself it was not stuck in a loop!"
Nicky found a favorite when he listened to Sirens -- and he's still Smilin' from the experience! "When I put Smilin' on the first time I did not want it to end -- ever," he recalls. "Each track led into another that I loved. I was hooked."
Jenny accepts an invitation to Take a Ride with Cooper T., enjoying the bluesy music of Cooper Terry & the Nite Life while mourning Terry's death. "It is sad to think he will not make more music like this," Jenny says. "Blues was dealt a blow by his passing, but is permanently enriched by evidence of his journey."
Rob Stephenson says the self-titled U.S. debut by Spaniard Nacho Mastretta is "a cause for celebration. ... Mastretta takes the genre of lounge music and makes it contemporary without any tongue-in-cheek self-consciousness."
Paul de Bruijn experiences some powerful music on Ron Korb's Taming the Dragon. "Take the time to listen and enjoy the images that it paints," he suggests.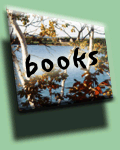 Valerie Frankel explores the roots of modern mythology in Daniel Grotta's biography, J.R.R. Tolkien: Architect of Middle Earth. "The writing style is detailed-packed, yet well-measured and interesting," Valerie says. "Tolkien fans will find this book a useful explanation of the great fantasy writer's life."
Sarah checks out the accommodations in Haunted Hotels, a ghostly collection by Jo-Anne Christensen. "Independent hotels are having a hard time of it right now, but the curious traveler can find in Haunted Hotels a place offering old-fashioned hospitality and some very unique fellow guests," Sarah says.
Ann Flynt is the latest addition to the Rambles staff, and she begins her tenure here with a review of I, Richard, a collection of mystery stories by Elizabeth George. "In each case, the writing is crisp and elegant," Ann says. "The author's voice is clearly woven within each character, yet she never loses herself within the person portrayed."
Donna Scanlon says The Lost Dragons of Barakhai, the second book in Micky Zucker Reichert's Books of Barakhai, isn't as solid as the first book in the series. Read Donna's review to see where Reichert went wrong.
Jennifer Hanson takes us back to the beginning of Ursula K. Le Guin's newly rebooted Earthsea series with her review of the first book, A Wizard of Earthsea. "Le Guin's plainspoken style is reminiscent of a folk tale, yet it is equal to depicting wonders of magic, dragons, ruined cities, malignant shadows and islands beyond the known edge of the world," Jennifer writes. "The coming-of-age plot is one of the oldest in the world, but Le Guin keeps it interesting with the vividly-realized setting of Earthsea."
Julie Bowerman says Vanessa: Family Tree, by David L. Howells, fails to excite her the way the first book in the series did. "Vanessa: Family Tree does eventually -- and ploddingly -- further the series slightly, but it doesn't live up to the promise of the original," she says.
Gregg Thurlbeck zips back and forth through time along with Michael Swanwick's scientists and researchers in Bones of the Earth. "Bones of the Earth is a fast-paced and engaging adventure that treads rather familiar time-travel territory," Gregg says. "The characters are strong but somewhat predictable." And then there's the issue with sex....
Jenny's a bit sick after reading the futuristic vision of Richard Calder's Frenzetta. "He uses the most exquisitely crafted Trojan horse of wordcraft to deliver the most appalling, nauseating, murderous reality," she relates.
Wil supplies a hasty review for the holidays of The Christmas Train, an audiobook written by David Baldacci and read by Tim Matheson. Which man, do you think, makes this railroad adventure worth hearing?
Wil found himself unwittingly drawn into Nights in Rodanthe, an audiobook by Nicholas Sparks. The romance -- not Wil's usual fare -- was made more palatable by the interpretation by reader JoBeth Williams. Read Wil's review to see what else works in this novel.
Michael Vance offers high praise for the graphic novel Brusel: Cities of the Fantastic. "Its plot is magnificently intriguing," he says. "Its art is a magnificent reverie."
Mark Allen casts his eyes back to the glory days of Marvel's one-eyed commando, Nick Fury, Agent of S.H.I.E.L.D. The collected edition of Jim Steranko's 1968 work, Mark says, is "worth searching out for those who wish to experience what great work can be accomplished in the comic book medium."
Elizabeth Badurina reviews the zine Altered Alice.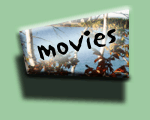 Miles O'Dometer says no one "does death, dysfunction and disillusionment better than Stephen King." If you need more evidence, he says, check out the recent flick Hearts in Atlantis. "Bringing Stephen King to the screen is a tempting but never easy task, but director Scott Hicks has managed it with amazing visual flair, wit so subtle it almost gets lost and insight that's both enduring and endearing," Miles says.
Tom takes a close look at Star Trek X: Nemesis and reveals the film's strengths and weaknesses -- and ponders the direction the franchise will take. Read his review to learn why Nemesis is so visually stunning -- and what makes it a sexier film than its predecessors in the series.
Also, Tom flashes back to those Saturday mornings of his youth along with the new, live-action Scooby-Doo. How does the movie stack up against the cartoon? Read his review to find out!
Have a hohoholly-jolly Christmas, everyone!
14 December 2002
Not everything has to mean something. Some things just are.
- Charles de Lint
Snow has become slush, icy rain and packed ice. Am I far enough along on my shopping? Are my decorations up to bolster Yuletide cheer? Ha!! Guess how I'm spending my weekend....
Looking for ways to spice up the upcoming holiday season? Rambles has a raft of holiday music, book and movie reviews, all sorted and awaiting your perusal on our special holiday page!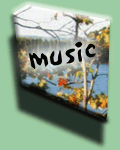 Ellen Rawson ignores her first impression and finds herself enjoying the talented chops of Killultagh, an Ulster band, on their self-titled debut. "After years of playing together at sessions in Clenaghan's Bar in southern County Antrim, their sound is now accessible to listeners unable to sit by the roaring fire in that particular pub," Ellen crows.
Tom Knapp says Cynthia MacLeod, a young newcomer from Prince Edward Island, is "riding a wave" with her debut fiddle album, Head Over Heels. "She has proven beyond doubt her proficiency with the fiddle and her command of Maritimes traditions, and it's an exciting forecast for the future of Maritimes music," Tom says.
Naomi de Bruyn slams about the place while spinning Kilt by Death by the McGillicuddys from British Columbia. "This is a party disc, with some of the best Celtic punk-edged rock I've heard in a very long time," she enthuses. "It's definitely worth whirling on the CD player a few thousand times!"
Nicky Rossiter thoroughly enjoys Welcome: Live in Hamburg, a recording by Skirm and Dezi Donnelly on Ireland's Magnetic Music label. "With 11 tracks combining the best in old and new, modern and traditional, this is a great introduction to this talented duo," he says. "Seek it out for that St. Patrick's Night hooley or just to hear good music well played."
N

icky finds the Christmas album of the year in Bah Humbug, a compilation disc from Greentrax. "The songs range from the mad to the ironic," he says. "Given the airplay, any one of these tracks could be a popular No. 1 for Dec. 25."
L

ynne Remick says Sounds of the Season: Traditional Christmas Carols & Dances by hammered dulcimer player Maggie Sansone is "a perfect addition to your Christmas music collection for those easy-listening holiday evenings, or just any time at all."
Jennifer Hanson relives her past on VŠsen's CD Live at the Nordic Roots Festival, a Minneapolis concert she attended in 2000. "It's truly the next best thing to being there, and I found myself as swept away by the music as I was when I heard it live," she says. "That's really all you can ask of any concert recording and this one delivers."
Rob Stephenson says throat singing has found its place with Sainkho Namtchylak in Stepmother City. "Some of the material on the CD delves a little into new-age territory, with synth harp pads and somewhat banal lyrics, but even the least interesting tracks have their moments thanks to the extraordinary range and depth of Namtchylak's voice," Rob says. "Stepmother City is an album of disquieting beauty, not for the faint of heart, but ultimately an intriguing glimpse at the crossroads of the futuristic and the primeval."
Charlie Ricci says folk-rock singer Phil Cody has only an average voice -- so why does Charlie count Cody's Mad Dog Sessions among the best albums of the year?? Read his review to learn why!
Terri Hendrix begins The Ring with a tribute to Charlie Brown; Ellen says the album straddles the line between folk-rock and alt. country. "Her songs may not contain world- nor life-changing lyrics, but they're reflective, sometimes amusing, and confident," Ellen says.
Wil Owen pulls no punches in explaining why Gifts of Love by Bruce & Lisa fails to inspire warm and fuzzies when he listens. If you want the harsh truth about this "love-jazz" album, please read Wil's review!
We have two reviews of this next CD! Jenny Ivor gives a high rating to the "neo-jazz" of Bob Baldwin's Standing Tall. "The entire album is a delight for jazz lovers," she says. "The intricate harmonizing on keyboard, the competent percussion and vocal molasses blending to provide a relaxing and intensely pleasurable listening experience." Ron Bierman, meanwhile, lauds the talent but is less impressed with the medium. "Lots of horsepower," Ron says. "To my ears it's hitched to the wrong wagon."
William Kates takes a look at what happens when a trio of backing jazz instrumentalists step to the fore. That's what happened on Urban Knights Presents The Chicago Project, on which the band Urban Knights vacate the studio and let Ron Haynes, Fareed Haque and Kevin Randolph shine. "This disc may not contain jazz compositions in the traditional sense, but it's all about the showcase, the players, the solos and the groove, and as such it succeeds very well," William says.
Ron is hooked on the country grooves of David Ball's Amigo. "I hope to hire David rather than Garth (the Wayne Newton of country music) for my next party," Ron says. "In the meantime, whenever I want to feel good I'll be listening to Ball's latest CD."
C. Nathan Coyle puts his foot down when it comes to musicians trying to sell the country music stereotype to the masses. Two, by the Laws, fits that mold. "I'll give Michele and John Law an 'A' for effort, because they do try hard with their collection of original songs," Nathan says. "They've put together every aspect they can think of and thrown a few extra things in, but it falls short of its goal."
Nicky had worries about the way a musical legend's songs might be treated in Dressed in Black: A Tribute to Johnny Cash, but he said any worries were unfounded. "Cash is so unique, I couldn't visualize anyone else doing justice to songs he made his own," Nicky says. "Wow, was I mistaken!"
Jenny gives high marks to Yasmine White's Simple Truths. "I hope this album reaches more appreciative ears, and we are treated to further insights and soul-baring truths from this silver-voiced music-maker," she exclaims.
Pamela Dow explores the south side of romance with the Telarc compilation From Matrimony to Alimony: Blues for Good Love Gone Bad. "For those of you happily married or in healthy relationships, don't let the concept discourage you from getting a copy," she says. "There isn't a bad track to be found; from beginning to end, you get the very best in blues."
Pamela is also blown away by the singing and songwriting chops of Doris Spears, who recently released her second recording, 9 Fold Muse: Blues For Grown Folks. "I was totally moved by her incredible vocal talent, especially her charismatic, persuasive style heard on each of the album's 10 tracks," Pamela says. "Spears delivers a sassy, soulful performance throughout, with a natural ease of storytelling that's smooth as silk."
Rachel Jagt slips in with a report on Lennie Gallant's CD release party in Toronto last month. So tell us, Rachel, how Lennie's first all-French CD was received?
By the way, our Celtic Colours coverage will resume in another week or so!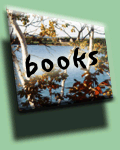 Jena Ball seeks a bit of comfort, some of which she finds in Hunting for Hope: A Father's Journey by Scott Russell Sanders. "The reasons Sanders has identified for hope are deceptively simple: expectation, wildness, the body's receptivity, family, fidelity, human skill, simplicity, beauty and spirit," Jena says. "At the heart of each of these reasons, however, lie complex threads of interwoven life -- Sanders' own experiences coupled with those of family, friends, naturalists, poets, scientists and philosophers. In short, Sanders has drawn from any and all resources at his disposal to cobble together his vision of hope. It is an extraordinary endeavor, and one that, while fascinating, is not always satisfying."
Sarah Meador says there are hits and misses in Worlds That Weren't, a collection of four alternate-history novellas. "Two philosophers, a war and a planetwide catastrophe plague these barely alternate worlds, but it's the history they don't have that hampers this ambitious project," Sarah asserts.
Valerie Frankel takes us into the recent past of Valdemar in Exile's Honor, a prequel to the popular series by Mercedes Lackey. "The plot abounds with action together with difficult choices and the issue of faith," Valerie reveals. "While some readers may find the nods to later books slightly distracting, this story is warm and powerful with great depths of heart."
Charlotte Vale Allen addresses serious issues of spousal abuse in her novel Grace Notes, which Donna Scanlon recommends highly. "This plot-driven novel is engrossing, and the pace is tight yet allows the reader to relax a bit," Donna says. "That some of the plot falls into place just a tad too neatly can be forgiven in the light of the level of suspense."
Tom likens Laurell K. Hamilton's books to potato chips. Why, and does A Kiss of Shadows fit the mold? Read on to learn the answers! (And compare Tom's review to an earlier analysis by Adam Lipkin, completed when the hardcover version was released.)
Carie Morrison is drawn back to Mithgar with Roc's reissue of Dragondoom, an epic fantasy novel by Dennis McKiernan. In it, Carie says, "McKiernan deftly draws his readers into his fantasy world with seemingly effortless, detailed character descriptions, dialogue and prose that brings Mithgar into sharp focus."
April Chase visits a dark future world in Cheryl Gray's Immune. "A drug that makes the population lethargic, uncaring and meek has been slipped into the country's water supply, clearing the way for a semi-theocratic dictatorship reminiscent of The Handmaid's Tale," April says. "It is really quite scary how feasible the whole thing sounds."
Wil Owen was stumped by the mystery in Kate White's If Looks Could Kill -- but said the audio version of the novel falls flat in several areas. One reason is the popular Hollywood actress who "is a flop" as the protagonist.
Mary Harvey ponders the unthinkable -- could the Batman yield to pressure and kill someone in cold blood? That's the storyline collected in Bruce Wayne, Murderer? -- Mary says the murder-mystery is "a solid whodunit as well as a clear profile of a man driving himself over the brink."
Mark Allen has good things to say about Scion: Conflict of Conscience, a new collection from Crossgen. "The action is there for comic-adrenalin junkies, but there is no danger of overdose, as the spacing of sequences is just right, and it is always well-motivated," he says.
Lynne dips into Jack Conway's Life Sentences and works up some real enthusiasm for the poetry anthology. "The words have meaning, the sentences passion, the poems messages," Lynne relates. "They're nostalgic, clever and most of all, real."
Elizabeth Badurina reviews the zine t h o u g h t s #1.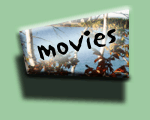 Janine Kauffman gets a little Italian with Pane e Tulipani (Bread & Tulips). Let's just step back and let Janine explain the plot of this amusing foreign film, which addresses a "heavy question handled with a joyfully light touch."
Tom flashes back to Ladyhawke, a mid-'80s fantasy film that works very well indeed without the intrusion of special effects. Only the soundtrack mars the overall package and will prevent modern audiences from enjoying this classic production.
C. Nathan admires the work by James Newton Howard on the Signs soundtrack, but says the excellent scoring doesn't really stand well on its own.
That's a wrap for today! Speaking of wrap, where is my wrapping paper...? Gotta dash!
7 December 2002
Natives who beat drums to drive off evil spirits are objects of scorn
to smart Americans who blow horns to break up traffic jams.
- Mary Ellen Kelly
Only how many shopping days 'til Christmas?! Sheesh, the holiday approaches more quickly each year! And look at all this snow!! It is quite lovely, actually, and it muffles the city noise nicely. But there are still a lot of holiday preparations to make here at Rambles central, not to mention shoveling the walk, so let's just get right into things, shall we?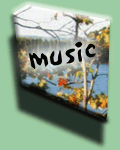 C. Nathan Coyle prepares for the holidays by sharing A Winter's Night: Christmas in the Great Hall with Ensemble Galilei. "While Ensemble Galilei deserve a lot of credit for a fine performance, the acoustics of the Great Hall should be included in their lineup," Nathan notes. "This is an introspective Christmas album that recalls the true Christmas musical traditions prior to the 20th-century sentimental Santa Claus Christmas."
Chet Williamson takes a look at the latest incarnation of Scottish heavyhitters, the Battlefield Band, with the release of the new CD Time & Tide. "The Battlefield Band has always been one of the finest aggregations of Scottish musicians no matter who was in the band, and this CD proves the current gathering to be no exception," he says. "In fact, it's the best grouping I've heard in some time, with a very full sound both instrumentally and vocally."
Patrick Derksen says Canadian family band Leahy aims high with Lakefield, but he says the sophomore CD falls a little short of the heights reached by the family's self-titled debut. "However, I have to admire their desire to push themselves in new and challenging directions," Patrick says. "They are still without a doubt one of the most talented bands in Canada, and offer a proudly Canadian sound to the genre of Celtic-pop music."
Wil Owen likes much of the music found on Celtic Harp Magic, a compilation disc featuring the various musicians of Harpers Hall. "If I were not already a fan of the harp -- thanks to the talents of Loreena McKennitt and Heather Dale -- the Harpers Hall Ensemble would have forced me to take notice of what a beautiful instrument the harp truly is," Wil says.
Joyce Rankin enjoys having a collection of popular East Coast songs compiled in McGinty's Atlantic Favourites II. "The liner notes indicate that the CD was recorded in a studio (or in two different studios, to be precise), but it has the sound of a 'live at the pub' recording," she notes.
Sarah Meador lauds the successes in Celtic Mystique: Women of Song. "The modern touches are woven in with the traditional beauty of Celtic music to create fine new colors without losing the old pattern," she says.
Tell us, Sarah. "I just survived After the Crash, and I am creeped out," she says. "Greg Grant sings with the voice of a man living in an alley, with a knife and a psychotic break for company. ... The contradiction between Grant's rough vice and sweet instruments sets up a surreal and creepy clash that makes After The Crash the musical equivalent of a psychological horror novel."
Wil says Christine Lavin's music crosses gender lines despite the common misconception that she writes primarily for women. Of her CD Good Thing He Can't Read My Mind, Wil says, "Christine has a way of presenting her opinions in such an entertaining way that it's a pure pleasure to listen."
Alanna Berger receives a Painted Postcard from Israeli folk-rocker David Broza. "He's a strong guitar player and has an equally strong voice that's slightly raspy and very seductive," Alanna reports.
Ellen Rawson does her part to expose Ottawa's Shane Simpson to the world. More Electric refers less to instrumentation and "more the spark derived from a strong musician at work," Ellen explains.
Paul de Bruijn enjoys the "light and warmth" apparent on Paul Arslanian's jazz CD It's the Feeling That Counts. "While there is only around 40 minutes of music, you don't feel short-changed when the music stops," he says.
Getting back to the Yuletide theme, C. Nathan goes looking for some eggnog and mistletoe after spinning his jazzy new CD, A Warren Hill Christmas. "Warren Hill's smooth style comes across plain as day in this selection of familiar Christmas tunes," Nathan says. "It's entirely instrumental, upbeat and sexy."
Pamela Dow says there's no sophomore slump in Little Toby Walker's second country-blues recording, Cool Hand. "Walker delivers an authentic, down-home feel, capturing the sound of Piedmont and Delta blues with perfection," she says.
Nicky Rossiter hopes people will give Spin, Eric Roche's recording of original guitar music, a chance. "Anyone out there who enjoys good music and is willing to listen a few times to find familiar ground will benefit from this CD," he says.
Virginia MacIsaac wants to introduce us to Adam Hurt, whose CD Intrigue is a stand-out example of old-time banjo music. "It's Adam's style that makes it special, I think," Virginia says. "He has energized familiar tunes and brought them to a new place."
Jenny Ivor enjoys the mix of original and cover material on At Home, the latest release from country singers Barry and Holly Tashian. "They have deliberately gone for a more simplistic style, as evinced by the title of the CD and the minimalist musical accompaniment," Jenny explains. "They balance changes in style, pace and mood, and their covers, predominantly from the '50s, are nicely done."
Carool Kersten delves into the music of Galina Durmushliyska's homeland as presented in her new CD, The Enchanting Voice of Bulgaria. "Her crystal-like voice has a timbre that is at the same time delicate and warm, uniquely qualified for carrying the often melancholic melodies that characterize the traditional folk songs of her northeastern Bulgaria," he reveals.
Janice Snapp revisits the heyday of sun-drenched tourism with Bahamian Ballads, a new release from Hatian-born lounge singer Andre Toussaint. "Toussaint's smooth, sophisticated style and rich voice -- which has been compared to Harry Bellafonte's -- really does evoke the Caribbean islands and all the scenic cliches your imagination can conjure up," Janice says.
Jennifer Hanson follows up on Carl Weingarten's CD Escapesilence, which "is ambient music, but it's not sonic wallpaper." Says Jennifer, "Listeners will be teased by echoes of different kinds of music, and they add to the album's substance. Rather than being a mishmosh of assorted influences, the tracks on Escapesilence draw on these musics naturally so that the end product is all of a piece."
Tom serves up another chapter from Celtic Colours, this time paying a visit to The Washabuck MacLeans. The performance featured music by Carl MacKenzie, John MacLean and Sheumas, Kyle and Stewart MacNeil ... plus an unusual dancing bear.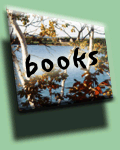 Tom rolls back the years with Charles de Lint, enjoying the writer's first forays into heroic fantasy in a preview of the new Subterranean Press collection, A Handful of Coppers. "I found myself enjoying these early tales far more than I expected; even knowing my love of de Lint's writing, I expected the clash of swords and chanting of spells would grow at least a little tiresome by the end," Tom admits. "But no, I was surprisingly refreshed by this trip into the literary past (both mine and de Lint's), which ended all too soon."
Laurie Thayer dips into the Pendragon bloodline in Guardian of the Vision, third in Irene Radford's Merlin's Descendants series. "Radford has crafted a complex story, seamlessly mixing her own characters with historical personnages," Laurie says. "No knowledge of the other books in the series is necessary to completely enjoy the current novel."
James Bond fits a very specific mold in most people's imaginations, but Chet says the real Bond, as revealed through a new printing of Ian Fleming's classic Casino Royale, shows a very different sort of spy. "No gadgets here, no cars that turn into boats or villains' lairs built into volcanoes or plots to conquer the world," Chet says. "This is a spare, stark, Cold War spy thriller."
Valerie enjoys a cold dish of revenge while reading Vengeance Fantastic, a new anthology edited by Denise Little. "The stories," says Valerie, "are polished and masterful, seething with emotion and the desire for revenge."
Conor O'Connor dives into the depths of another planet's oceans in Ben Bova's Jupiter. "Jupiter is a 'hard SF' novel with exploration of the eponymous planet its main theme, and of course any such exploration will necessarily have it dangers, adventures and excitement," Conor says. "This may sound formulaic but the author ably demonstrates what else is achievable when writing within (and perhaps only within) the conventions of genre SF."
Donna Scanlon goes All the Way Home with Ann Tatlock and says it's an excellent book about two tumultuous periods in modern American history. "Packed with authentic emotional detail, it never crosses the line into being sentimental and maudlin," Donna says. "Readers who want a thoughtful story with a lot of heart will be delighted."
Lynne Remick spends some time at The Beach House, a summer getaway in the affluent Hamptons, with James Patterson and Peter de Jonge. "Patterson and de Jonge capture the dark side of the Hamptons in this moonlit mystery," she says. "The authors provide a captivating read with compelling characters and shocking truths."
After reading The Rhinegold, Michael Vance has this to say: "P. Craig Russell needs four of six extra hands so that he can produce more of some of the best work in comics history."
Mary Harvey applauds the reboot of DC's Catwoman in The Dark End of the Street by Ed Brubaker. "The newer Catwoman has both a heart and a character definition strong enough to propel her out of the Batman's shadow," Mary says. For her in-depth analysis of this new direction, read the complete review!
Elizabeth Badurina reviews another zine, Fabric #1.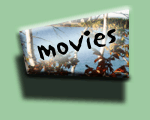 Miles O'Dometer blasts off with Jimmy Neutron: Boy Genius. "Jimmy Neutron has been taken to task for its video-game-style animation and weak characterization. And there's no doubt it belches up some fairly gross gags," Miles reports. "But I say that's silly -- just like Jimmy Neutron. So enjoy it for what it is, before you and he get one day older."
Phil Harris is one of animation history's best-known and best-loved anthropomorphic bears, appearing as subtly different versions of the same animal in Walt Disney's Robin Hood and The Jungle Book. In this review, Tom takes a look at both cartoon classics.
Tom adds his counterpoint to a previous review of The Musketeer. "Eye candy is about all it gives us," he says.
Lynne says the soundtrack for Windtalkers lacks the Native American influence she expected, but says it is "a rousing score and well worth a purchase for those who enjoy listening to instrumental soundtracks."
Time for a little trip down to Williamsburg to enjoy the Colonial style of merry-making. See ya in a few!
30 November 2002
Statistics show
that of those who
contract the habit
of eating,
very few survive.
- George Bernard Shaw
OK, who's still stuffed from the Thanksgiving feeding frenzy? I am. But here in the States we have a tradition that, for whatever reason, the Thanksgiving edition of a newspaper is generally the biggest of the year -- and, while Rambles is a magazine, not a newspaper, we decided to do our part to sate the driving need to read over the holiday weekend! Our staff is hard at work for you year-round to ensure you the best selection of online reviews to be found ... so please, enjoy this mega-sized edition and pass the leftovers!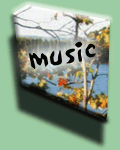 Looking for ways to spice up the upcoming holiday season? Rambles has a raft of holiday music, book and movie reviews, all sorted and awaiting your perusal on our special holiday page!
C
. Nathan Coyle gets into the spirit of Yule with Sir Christemas: Songs of the Season, a recent release by Broceliande. "Their period music has totality of authenticity, from their vocal styles to their instrumental performance," Nathan says. "Each song seems to be a window into that time period, as if the listener has picked up a performance from a late-night French Christmas party or an English dining hall."
Tom Knapp recently made the acquaintance of Kilbrannan, and he instantly decided he must see this Celtic band live. "The four musicians from Buffalo, N.Y., put on such an energetic show in the studio for Bedlam Boys that they've got to rock like wild on a beer-soaked pub stage," Tom explains.
Naomi de Bruyn brushed aside her first visual impression and decided to follow the advice on the cover of the Fenians' latest CD, Have Fun or Get Out! "I would love to see them live, as they definitely put on a good show," Naomi says.
Nicky Rossiter gets to know the McCabes and Whatever Makes You Tick. "This CD may not set the charts alight but as a chronicle of life in the bands and clubs it is well worth a listen," he says. "The lyrics are witty and perceptive and the music is very well played."
Joyce Rankin says Women of Ireland by Ceoltoiri has found a favored spot in her music library. "The title seems a bit deceptive, as the band members seem to be Irish-American, Irish and Scottish, and the songs and tunes are a mixture originating from all over the Celtic parts of the British Isles," she says. "But the results are lovely."
Fred Keller celebrates the folk music tradition with Enoch Kent on I'm a Workin' Chap, a collection of Scottish and North American songs. "Weaving ancient ballads with originals, its power stems from its honest, personal portrayal of working life," Fred says. "Its beauty springs from Enoch's gruff vocals, his straightforward interpretation and the spare use of accompaniment."
David Cox wants to introduce us all to Kepa Junkera, whose CD Maren, featuring the trikitixa, or Basque diatonic accordion, brings us all home to the Basque Country of Spain. "Junkera makes original and inspired music, with echoes of just about every genre, from every continent," David says. Or, as David's 2-year-old daughter describes it, "it's bouncy, it's catchy and it's up-and-down."
Valerie Fasimpaur was a reggae virgin 'til she heard Ras Shaggai's I Awake. Read Valerie's review to learn what about this music made her an instant fan!
Chet Williamson prefers more of an edge to his jazz, but still was impressed by Centennial Composers Collection, a 6-CD box set from pianist Beegie Adair. "Those who listen for something edgy and new will not find it here, but what they will hear is something that we don't hear all that much anymore and often take for granted when we do -- classic songs, played with class, verve and taste," Chet says. "Yes, it's all a bit retro, but it's done impeccably, and if it makes you hum along or wish you had a dance floor handy, it's achieved its purpose."
The Sunny Jain Collective blends jazz with Indian styles on As Is, and Carool Kersten is impressed with the result. Read his review for a detailed analysis of this unique musical style.
Paul de Bruijn says And the Music Lives On is "some amazing jazz" by Shawn "Thunder" Wallace. This, Paul says, "is a beautiful CD full of broad music that takes your breath away."
Janice Snapp gives her highest praise for Whiskey Head Woman: The Complete Recordings 1939-1940, a new reissue of material by blues master Tommy McClennan. "His distinctive mix of guitar banging, string slapping and raspy shouting, note bending, laughing, talking and wailing is unforgettable," Janice says. "This is the blues at its very best."
Color her blue! Jenny Ivor is delighted with the mix on In the Pocket: A Taste of Blues Harmonica, a compilation disc from Telarc. "This CD encompasses a wealth of experience and skill, style and laid-back cool," she enthuses. "For anyone with a scintilla of interest in blues it is essential. For anyone who has no idea what 'blues' should sound like, it is essential."
Jen Hanson offers high praise for New Jersey singer Patty Blee's Disguise. "Blee's writing focuses on the intense emotional side of love and not its mundane details," she notes. "Disguise is well-executed, without a doubt; if there's any justice its radio-friendly sound should get airplay."
The Radio Kings impressed Rachel Jagt with the Ottawa-based trio's self-titled debut, which Rachel describes as "a collection of danceable gems ... combining bluegrass, jive, swing, blues and a healthy helping of good old country charm."
Sarah Meador leaves the south behind for Ken Perlman's Northern Banjo. "The banjo is often used as a lone instrument, something played solo by isolated amateurs," Sarah says. "Perlman makes it the lead voice of an ensemble choir, and shows off the hidden face of the instrument. The result is a joy to the ear and a welcome addition to any folk collection."
Joy McKay says there are some problems in the execution of After the Kids are Grown, a loving folk tribute by Robert and Rita Pittman, the duo known as Duece. Although it's quite possible they misspelled the name of their own band, Duece has produced "a sweet, homemade record and a tribute to their relationship and their family," Joy says. "It's wonderful to see a family so supportive of each other in a new creative venture."
Nicky is swept away by the music on Camelot Reawakened: A Vision Fulfilled by Richard Shulman. "Put it on the deck, close the curtains, switch off the lights and drift off to the mists of time," Nicky urges.
Chet has already confessed his dislike for the new film Red Dragon; now, this opinionated writer shares his thoughts on the movie soundtrack. Let's not mince words: Chet is not impressed with this latest score from Danny Elfman!
We have two performance reviews for you today, starting with Rachel's impressions of a concert by Aengus Finnan in St. Jacobs, Ontario. (Also be sure to read Rachel's review of Finnan's new CD, North Wind!)
Tom also takes another look at Celtic Colours, this time focusing on the Festival Club, a nightly event that showcases some of the week's best entertainment.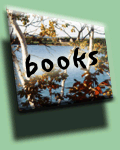 Michael Chabon hit a grand slam with his new novel Summerland, which Donna Scanlon calls "a modern classic." "It's thoroughly engrossing with remarkable depth and levels of meaning; even at the simplest level, the story is rich and satisfying," she says. "Chabon is destined to join Baum, Aiken, Alexander, Cooper, L'Engle, Pullman and Rowling on the eternal bookshelf."
Laurie Thayer visits Liaden for Scout's Progress, the second book in the series by Sharon Lee and Steve Miller. "Scout's Progess is science-fiction adventure," Laurie says. "But the science definitely takes a back seat to the characters. Their stories are so compelling that it is difficult to set the book down, but eventually one has to come back to Earth."
Melissa Kowalewski goes back to Darkover for The Ages of Chaos, a new omnibus of two earlier novels by Marion Zimmer Bradley: Stormqueen and Hawkmistress. "These stories, one tragic and one triumphant, combine to give the reader a vivid and poignant picture of a devastating time period in the history of this fantastic world," Melissa says. However, she notes, this is not an example of Bradley's best work.
Wil Owen revisits Robert Asprin's Myth series, which is being rereleased in 2-for-1 volumes. "I would recommend that you pick up all the Myth books and allow yourself a giggle or two hundred," Wil says of the Myth-ing Persons and Little Myth Marker collection. "If people who laugh a lot tend to live longer than sourpusses, then I think I can safely say Asprin's book are good for your health."
T
om applauds the concept and the execution behind A Fiddle for Angus, a children's book by Budge Wilson and illustrated by Susan Tooke. "If you love music as much as I do, you'll want to share A Fiddle for Angus with the young people who are important in your life," Tom says. Read his review to learn more about this marvelous book!
Donna is back in the world of William C. Dietz's DeathDay with the sequel. "If you've read and enjoyed DeathDay, you'll want to read EarthRise -- how else are you going to find out what happens?"
Gregg Thurlbeck pays an unusual visit to the anthropomorphic world of Michael Hoeye and his young-adult mystery, Time Stops for No Mouse. "Hoeye has built a wonderfully textured world, maps included, for this first Hermux Tantamoq adventure," Gregg says. "So let's hope that Hermux follows in the footsteps of such literary detectives as Hercule Poirot and Reg Wexford and finds himself at the center of a slew of labyrinthine adventures."
It would so easy to dislike Aliens vs. Predator: Xenogenesis just on general principles. But Michael Vance, bad intentions aside, just can't hate it. "It's a shame this title is so well written," he says. "It's so tempting to criticize what doesn't deserve criticism."
Crossgen's Sojourn is an epic, Mark Allen insists. Read his review of the first trade paperback in the series to see why!
Elizabeth Badurina is back with another zine review. This week, Waiting to Sleep #3.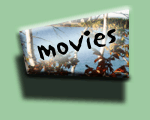 Tom is an avid James Bond fan and generally loves Pierce Brosnan in the role, but the latest feature, Die Another Day, left him cold. "Die Another Day fails to live up to the hype -- not only is it the worst of Brosnan's four-movie run, it also ranks among the worst of the entire film series," Tom says. "Brosnan, who has shown he can shine as the immortal Bond, deserves better than this, especially if the rumors are true and this is his last outing in the role."
David explores the too-brief career of Stan Rogers in the musical documentary One Warm Line: The Legacy of Stan Rogers. The film "captures the essence of Stan and presents some of his best-loved songs in a way never before seen," David says. "For those in the know, it's a welcome reminder of his legacy."
Tom says Free Enterprise, with its many Star Trek references and a Shakespearean rap monologue by William Shatner, is a movie that must be seen to be believed. If you want to know more, brush up on your Logan's Run and read Tom's review!
Miles O'Dometer says Lantana is "a complex thriller, not so much one mystery as a series of mysteries that run in concentric circles." Read more about this "amazing piece of work" from director Ray Lawrence in Miles' review!
That should do it for this week. Now, who has a turkey leg?
23 November 2002
If music be the food of love, play on!
- William Shakespeare
Thanksgiving draws near in the U.S., so of course Christmas decorations are already staining the landscape. Why do merchants (and, more's the folly, some residents) feel the need to extend the season for such a large chunk of the year? Do they really think people will spend money they weren't planning to spend just because they saw a plastic Santa on a wall? Ugh! Well, ho ho humbug, I say, until AFTER the big Pilgrim feeding frenzy. Now ... here are the reviews you've been looking for!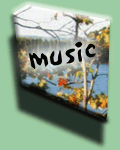 Arlene Faith's Spirit of the Celtic Violin, says Valerie Frankel, "is the musical equivalent of a long, hot soak in a tub." Read more of Valerie's impressions of the album by following the link!
Joyce Rankin offers praise for Ship of Dreams, a recent album by Nova Scotian trio DonnaWendyAndy, and offers a word of advice. "The music is tight, professional and doesn't overpower the singers, allowing their voices and the songs to shine," Joyce says. "The group could benefit, however, from a little more spontaneity."
Bill Knapp enthusiastically embraces a second opportunity to review an album by Custer LaRue, who again joins forces with the Baltimore Consort for The Daemon Lover. "Once Custer LaRues sings a song, it's hard to imagine any other singer doing it," Bill says. "She puts a definitive stamp on each song she sings."
Chet Williamson knows what he likes when it comes to bluegrass, and Lost in the Lonesome Pines by Jim Lauderdale, Ralph Stanley and the Clinch Mountain Boys is it! "The CD is only a brief 40 minutes, but it may be the best 40 minutes of bluegrass I've heard all year," Chet says.
Jennifer Hanson says Steppin' In It is a country-bluegrass band, but evidence on their CD Last Winter in the Copper Country points to a broader range of influences. "Lots of bands play freewheeling bluegrass-based music these days, and Steppin' In It is a strong up-and-coming band on that scene," she says.
Sarah Meador says Adam Carroll saved her the trouble of explaining the joke by providing Live for her to share with friends (and Rambles readers). "Match great storytelling and memorable music with a cheerfully surreal sense of humor, and you have a performance that has to be heard to be believed," she says. "Live has all the fun of a live show without the annoyance of a fellow patron spilling drinks down your back."
Rachel Jagt shares This Mortal Lust with Melinda Gidaly. "This Mortal Lust is a good record -- tongue-in-cheek, sweet, funny, cruel, angry and original -- all at the same time," Rachel says.
Jenny Ivor says Satin Blue is "a strong and confident, original and extremely ear-friendly collection of tunes that layers and blends classical, jazz and folk styles," and she lauds guitarist Lino for assembling the rich collection. "Some may relegate this to background music, but it certainly could not ever be ignored," she adds.
Jenny samples the folk-blues stylings of Quebecoise singer Manon Brunet on Queen Size. "Brunet has a sound that grows in appeal," Jenny says, "and if you can get past the first couple of tracks to the point where she really lets rip with the full power and passion of her considerable voice, you are well rewarded."
And Jenny continues her triple-header for this week, finding a mix of bland and exciting tracks on El McMeen's Breakout, which features the solo guitar. "This CD will appeal mostly to guitar enthusiasts who appreciate the intricacy of McMeen's fingerwork on the strings," Jenny predicts.
Charlie Ricci seems duly impressed by the life of Paul Thorn as well as his new album, Mission Temple Fireworks Stand. "He is a blues-influenced rock 'n' rolling singer-songwriter with a view of the world that is both spiritual and cerebral," Charlie explains.
Carool Kersten is quite enamored of the music of three masters collectively known as Darvish. Their music, presented on this self-titled CD, is hard to define but amazing to hear, Carool says. "Besides, the credentials of the three musicians who make up Darvish are so impressive that this dilettante reviewer is almost too intimidated to write down any comments on these creations, let alone pass judgment."
Ron Bierman preaches the word of the Fragile Incarnation put forth by Bill Carter & the Presbybop Quartet. "The sound is mild, mainstream bop -- more complex than smooth jazz, but well short of squeaks and honks," Ron says as he explains why the album found favor in his house this year.
Wil Owen provides a review and a brief cultural lesson in this look at Song Zin': Vocadelic Tales by West Cameroon's Gino Sitson, who employs body vocalization and "vocal acrobatics" in this African jazz style.
Wil straddles the distance between Cuba and the Congo on Bana Congo, a cross-cultural excursion by Papa Noel and Papi Oviedo. "While at first their respective musical styles might seem a bit disjointed, they are, in fact, rather complementary," he says.
Tom Schulte says Bill Wyman breaks out of his Rolling Stones' mold and into jazz with In Concert, a DVD featuring Bill Wyman's Rhythm Kings.
Tom Knapp sits down for a chat with rising Irish star Pauline Scanlon, a singer joining world-class accordionist Sharon Shannon on her recent tour.
Cheryl Turner continues our extensive Celtic Colours report with Kitchen Racket, a musical celebration in Sydney Mines featuring A Crowd of Bold Sharemen, Kyle, Sheumas and Stewart MacNeil, and the Northside Session Players.
Kate Danemark responds with her impressions of a recent performance by Dar Williams, along with opening act Keller Williams (no relation), in Harrisburg, Pa. You can dance if you want to!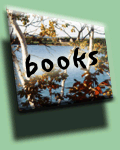 Chet absorbs a lifetime's history of literary art in The Great American Paperback: An Illustrated Tribute to Legends of the Book, a coffeetable book by Richard A. Lupoff. "Those who pick up this hefty and beautiful $60 volume might think that it's merely a compendium of gorgeous pop art, a coffeetable book of vintage paperback covers," Chet says. "They'd be wrong. The Great American Paperback is glorious to look at, but it's also a delight to read."
Donna Scanlon visits "a fantasy world in crisis" in Barbara Hambly's Sisters of the Raven. "Hambly deftly spins her mystery against a political backdrop of plots, conspiracies, rivalries and power grabs," Donna says. "This complex novel has a lot of heart, and it further confirms Hambly's stature as an established master of graceful, powerful storytelling."
Melissa Kowalewski is intrigued by an alternate history involving the ancient Roman empire and aliens posing as angels in Scott Mackay's Orbis. Some people might be offended by the book's treatment of Christianity, Melissa concedes; still, she says, Mackay "can always be counted on to create a work that is original in design, yet absorbing and populated with a cast of characters that unite for a common goal."
Tom relishes the collection of dark and thought-provoking stories compiled in the new Chet Williamson anthology, Figures in Rain. Although often labeled as a horror writer, Williamson "defies categorization, and his stories tend to reflect a widely varied view of the world," Tom says. "And, while a lot of his stories are disquieting -- and even in some cases frightening -- it's only occasionally because someone has died, had a limb lopped off or otherwise met with the sort of bloody, disgusting fate favored by most horror readers and highway rubberneckers."
Donna experiences a riveting tale of slavery in the 1850s in The Bondwoman's Narrative, an audiobook of a manuscript by former slave Hannah Crafts. "Hannah is a complex character; beneath her humble mien is a spark of willfulness that feeds her determination to keep going," Donna says. "Her story is immediate and compelling, and Crafts ably demonstrates a gift for character and storytelling."
Tom pays a visit to a World Without Grown-Ups, the stand-alone Justice League story that introduced readers to the Young Justice team of Robin, Superboy and Impulse. "Todd Dezago's story is no classic to crow about, but it serves its intended purpose," Tom says. "The super-strong, the super-fast and the exceptionally clever all find their niche in the team, working together with comic energy and wit to solve the caper."
Michael Vance, meanwhile, reports on his internal war, which raged in three directions while reviewing Wally Wood's The Compleat Cannon.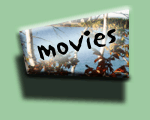 Director Jerry Zucker borrows heavily from the plot of It's a Mad Mad Mad Mad World in devising Rat Race, Janine Kauffman notes. "As a writer, Zucker brought you three Naked Gun movies as well as 1980's Airplane." she says. "Now you know the territory you're entering."
Every now and again, a sequel surpasses the original. Take Aliens, for example. "The lone, rubber-suited creature from the first movie held up so well because we didn't catch many glimpses of it to spoil the illusion," Tom notes. "Well, the illusion is intact because designer H.R. Giger's vision has been fully realized here. Smooth edges and hard ridges are rolled together with multiple sets of teeth, angry claws, vicious tails and buckets of icky alien drool. These babies look dangerous. These babies look real."
Next, Tom shreds the recent film adaptation of Dinotopia. "James Gurney, the author and artist who created this world in a series of colorful books, gave us a Dinotopia rife with possibilities that, if properly explored, could be a fascinating setting for a series of cinematic tales. This movie, however, fails to realize its potential, apparently hoping the mediocre visual effects will displace any need for solid storytelling."
Zoom! Off to start preparations for the big Thanksgiving feast!
16 November 2002
Persons attempting to find a motive in this narrative will be prosecuted;
persons attempting to find a moral in it will be banished;
persons attempting to find a plot in it will be shot.
- Mark Twain
We have another really big update for you today, so let's skip the chatter and get right to the good stuff!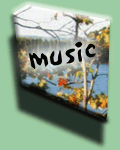 Tom Knapp introduces Rambles readers to the Lozinski family and the self-titled debut album of Fiddlers 3. The band, Tom says, "has produced a fine, highly polished and very exciting album to kick off their career. I'm looking forward to see what they do next."
Virginia MacIsaac shares a Cape Cod singer's perspective on Scottish Gaelic music with Maggie Carchrie's CD Songs the Mermaid Sang. "This CD is a splendid piece of work in the traditional Scottish Gaelic style, and Maggie's voice is true to the tradition," Virginia says, succinctly. "I really liked it."
Nicky Rossiter sends a musical postcard from Varner Lynch with Worlds Away: Tales of Time & Travels. "Worlds Away is lovely gentle CD featuring a combination of newly composed pieces and reworkings of traditional songs and tunes," Nicky says.
Lynne Remick is enchanted by Sue Richards' Celtic harp on Hazel Grove, an album Lynne calls "beautiful, pensive and enthralling."
Dave Townsend admires the blend of Celtic and new age sounds on Lisa Lynne's Maiden's Prayer. "Maiden's Prayer has a more traditional sound than most of Lisa's previous CDs," he says. "Her choice of musicians and songs result in a good look at the music of the 15th and 16th century."
Rachel Jagt was blown away by North Wind, the latest work by Canadian songwriter Aengus Finnan. "Throughout North Wind, Finnan weaves stories and chases dreams, carrying his characters through their lives with grace, poetry and a wisdom beyond his 30 years," she says. "Dreams are dreamed, fulfilled, crushed, laid aside and dreamed again."
Tom was delighted by a performance by Irish singer-songwriter Eleanor McEvoy at Celtic Colours, and he's equally impressed by her CD Yola. "Eleanor has the soul of a poet wrapped in the body of an incredibily talented singer-songwriter, and the combined package is hard to beat," Tom says.
Jenny Ivor redefines the marching band with Banda Ionica's Matri Mia, a new release from southern Italy. "This is not the anticipated traditional military or brass band," Jenny explains. "Banda Ionica presents a more complex sound, occasionally reminiscent of a New Orleans-style funeral band, sometimes slipping into a lively march-step, other times seeming to dance through the streets to a waltz or a Latin beat."
Chet Williamson juggles a few old-fart tendencies with a basic admiration for new and creative work, and comes up with a thorough critique of This Side from Nickel Creek. "Nickel Creek is a work in progress, reaching out, doing new things, finding new ways to express themselves, and if you don't like it, listen again," he says. For more detail and some meandering self-analysis, read the entire review!
Sarah Meador enjoys the music -- but she wishes she could hear the singer better on Jamie Solow's Riddles. "The music cried out for a more authoritative leading voice," Sarah says.
Joy McKay says her daughter started dancing -- and didn't stop any time soon -- when she put Mark Haines and Tom Leighton's CD Hand to Hand on her stereo. "This is a highly enjoyable album, and not just for fans of traditional folk music," Joy says. "Hand to Hand is much more than that ... a musical accomplishment that will bring together listeners of many backgrounds, tastes and generations."
The Bill Hilly Band has an unusual gimmick, but C. Nathan Coyle says there's no doubting the quality of the music on All Day Every Day. See why Nathan is looking forward to further explorations from this Canadian folk group!
Valerie Fasimpaur is happy about the blues after listening to Rowena Said, the debut album from Dona Oxford. "This isn't the dark, wallow-in-your-tears variety of blues, but rather the blues of New Orleans and Chicago: the barrelhouse, boogie-woogie, rock 'n' roll blues," Valerie says. "If it's up to Dona Oxford, we'll all be happy about the blues for a very long time."
Ron Bierman gets a hit of jazz from Tony Quarrington and Deep River. "His tone and rhythmic sense are firm and he sounds like he's playing from the heart," Ron says. "The slower originals are especially attractive."
Fred Keller is greatly impressed by Five Dollar Bill, a country album from western Canada by the Corb Lund Band. "The Corb Lund Band is the reason why people like country music despite what has been done to it by multi-million dollar record contracts," Fred says.
Chris Botti and his musical friends failed to impress Chet with their new DVD, Night Sessions: Live in Concert. "Botti has been compared to Chet Baker, but the comparison should extend only as far as soft good looks and sweet, limpid tone," Chet says. "He has a soft, clear trumpet tone, but it's seldom delivered to any particular emotional purpose."
Cheryl Turner provides a look at Celtic Colours this week with a review of Strings & Things, a thrilling production featuring the Alison Brown Quartet, J.P. Cormier, Cowboy Celtic and Eammon Coyne. Read Cheryl's story to get a peak into the excitement in Wagmatcook!
Also in the live music vein, Tom shares a live experience with Bowfire, a group of Celtic, world and classical fiddlers and violinists combined into one sizzling package.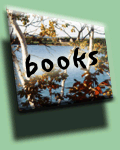 Sarah steeps in the folkloric world of Nalo Hopkinson's Skin Folk. "There's real magic in Skin Folk, beyond the dazzle and flair of gods and faeries," Sarah says. "Every story is built on the power of transformation, whether it's a person turning into a mermaid or the daily miracle of growing. Hopkinson pours her energy into these word and paper spells, and hides nothing under her own skin."
Donna Scanlon experiences the end of the world in DeathDay by William C. Dietz. "Although this is a novel of revolution, resistance and patriotism, Dietz does not take himself too seriously, nor does he allow his characters to do so," Donna notes. "There is a lot of gore and violence in DeathDay, and it's definitely not for the squeamish. Even so, it qualifies as a 'ripping yarn,' an engrossing adventure that leaves you wanting more."
Laurie Thayer outlines the pros and cons found in Path of Glory, a new fantasy novel from author Bret M. Funk and the fledgling Tyrannosaurus Press. Take a look to see where Funk stumbled -- and where he soared.
Earlier this season we marked DAW's 30th anniversary with its science-fiction anthology. Now, Laurie takes a look at 30th Anniversary DAW: Fantasy, edited by Elizabeth R. Wollheim and Sheila E. Gilbert. "All of the stories in this anthology are memorable -- some for humor, some for adventure, some for slight creepiness," Laurie says. "Together, they make a marvelous celebration of DAW's 30 years. Here's hoping for 30 more."
Jean Marchand catches up on Ursula K. Le Guin's Earthsea series with Tehanu, which Jean describes as "an irresistible tale of loyalty, duty, responsibility and love. ... Who would imagine a reader could care so much -- indeed, enough for tears -- about the fate of Le Guin's characters?"
Jenny predicts greatness after reading Alastair Reynolds' sci-fi debut, Revelation Space. "He maintains an admirable pressure on the reader to delve further into the mysteries he presents, but he himself is in no hurry to unfold the answers," she says. "Layer upon layer, the intrigue builds."
Wil Owen gets into The Legacy, an audiobook version of the latest legal thriller from D.W. Buffa. It's an interesting case, Wil says, "but don't let your expectations get too high."
Jennifer Hanson travels around the world with Rif K. Haffar's Away from My Desk. "Haffar does an excellent job of balancing the facts of where they went and what they saw with the more subjective part of how they felt about it," Jennifer says. "Like the best of traveling companions, he relishes the high points and slogs through the low points while taking the latter in stride."
Mark Allen has an unreserved opinion about Starman: Sins of the Father. "Writer James Robinson uses great characterization to draw the reader in, and penciler Tony Harris mesmerizes same reader with one of the most aesthetically pleasing art styles in comics today -- expressive, yet highly stylized," he says.
Sarah provides this handy summary of Fantagraphics' Fuzz & Pluck in Splitsville: "It's a book about a chicken and a teddy bear. Oh, and the chicken's been plucked. They work for a fast food joint, except the chicken becomes a gladiator." Now, read her review so she can explain why this unusual graphic collection works!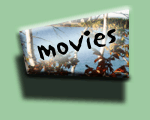 Janine Kauffman compares two versions of Ocean's Eleven -- guess which cast comes up short!
Tom dips his toe in the Star Trek fan phenomenon with a peak at the documentary Trekkies. "Sure, we've all seen plenty of interviews with the casts over the years, but this documentary shines the spotlight on the fans and the roots of their obsession with Gene Roddenberry's vision of the future," Tom explains.
And that's the way it was on Nov. 16, 2002! See you in a week!
9 November 2002
Life is like an overlong drama through which we sit
being nagged by the vague memories of having read the reviews.
- John Updike
Tom Knapp starts the day with another interview to share from his time at Celtic Colours. Up this time is Tove de Fries, a talented Danish fiddler who is a lone voice for Denmark's musical traditions in a field dominated by the Celts.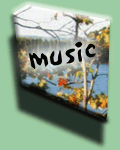 Charlie Zahm has taken his place among Bill Knapp's list of favored singers, and Charlie's new CD, Out of the Mist, reinforces that standing. "No one in my experience can sing Scottish and Irish ballads like him," Bill exclaims.
Tom is glad to see Damp in the Attic, a musical quartet from County Clare, Ireland, sticking to their roots on the CD I was ... Flyin' It. "This is a traditional sound through and through -- and these days, it's all too rare to hear a band that's willing to rely on tradition without inserting a hint of jazz, a touch of bluegrass or the latest trends in rock or pop," Tom says.
The compilation disc Macnas, from Scotland's Macmeanmna label, features "some of the best Gaelic singers in Scotland today," according to reviewer Joyce Rankin. "This is a great collection that indicates a worthwhile body of work by the company and makes me want to pick up more by these artists."
Alan Reid and Rob van Sante stepped away from the Battlefield Band long enough to record Under the Blue. Chet Williamson says the album "brings together two fine folk musicians for a varied program of mostly Scottish musical joys. ... They make up a fine if low-key duo on this CD, in which beauty rather than energy is the operative word."
Laurie Thayer is a new convert to the Gaia Consort and Secret Voices. "Many of the songs on Secret Voices are a call for people to wake up and smell the roses -- or listen to the secret voices of nature," Laurie says. She urges you to heed the call!
Sheree Morrow sings the praises of Brother and Black Stone Tramp. This album, Sheree notes, "was recorded, as many indie recordings are, in someone's garage in a week's time. It must have been some garage!"
Virginia MacIsaac says the Carsons, a pair of Canadian siblings, lace a Celtic flair through their bedrock country sound in .CA. "I would call this real denim-and-checkered shirts music," she says. "Kick your boot heels up for a while, then sit and relax on the front porch."
Jennifer Hanson takes a look at the first solo release from Lapland joiker Wimme. "There are no translations of the words in the liner notes, but the evocative sounds will lead listeners to conjure their own mental images of the far north, whether or not they have ever been there," Jennifer says. "It is a good introduction to the world of joik."
Eastern Europe comes to life with the Radost Folk Ensemble on Heirloom: 25 Years, and Sarah Meador says the musicians "bring the spirit of radost, of joy, into their work."
Grey Eye Glances has had a hard row to hoe over recent years, but the struggle has honed the Philly-area band's sound on the latest release, A Little Voodoo. Ellen Rawson says the CD "sees them in fine form," with two new members and a harder edge to their sound.
Tom Schulte mines the heritage of music in Songs & Ballads of the Bituminous Miners, a Rounder Select release from the Library of Congress Archive of Folk Culture. Are you prepared for a little digging?
Nicky Rossiter hopes to see Sandy Madaris work her way up the folk music charts with Way Back Home. "Madaris is a singer making a debut in a very crowded field," Nicky says. "Her voice, choice of music and performance tell me that, given even half a chance, she could have a very bright future."
The Way Out is Via the Door is "a late-night relaxing CD," Nicky says. The jazz-inflected release from Courage is "pure and simple an album that will bring enjoyment any listener who is willing and open to trying new adventures in music," he promises.
Virginia believes we all should lend our ears to Naomi Sommers and Flying Through. "Deep, rich, melodic; the tunes carry you to a wonderful place and her warm, creamy voice touches parts of you long forgotten or long ignored," Virginia says. "Flying Through is a personal experience I don't think you should miss."
Back to Celtic Colours -- this week, Tom steps outside the framework of the regularly scheduled entertainment and reports on the Embassy Gala, a special event that demonstrates just how wonderful and spontaneous a Cape Breton house party can be!!
And, not to overlook another exciting live concert this autumn, let's have a peek at Ellen's report on Kate Rusby, an English folksinger who performed at the Anvil in Basingstoke.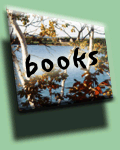 Ellen says the authors' hero worship goes a bit overboard, but she still has high praise for Ashley Hutchings: The Authorised Biography by Brian Hinton and Geoff Wall. "The facts presented are just too compelling for any British folk-rock fan not to want to know," she says.
Tom gets cosy with a different sort of Louisiana vampire in Dead Until Dark, an offbeat tale by Charlaine Harris. "The story is engrossing and puzzling, and there's even a convoluted romance and a troubled family relationship to add spice to the story," Tom says. "The book is funny without ever becoming silly, suspenseful without being gory, and sometimes downright erotic."
Donna Scanlon likes the idea but pans the execution of Lytchcov Zammana's The Otherhood. "Zammana apparently believes that in order to be important, a book must also be incomprehensible," she asserts.
Wil Owen says David B. Coe's Rules of Ascension is "a must-have book for fans of fantasy." So, why does Wil recommend waiting to buy it? Read his review and learn his reasons!
April Chase enjoys the 14 stories in Once Upon a Galaxy, a book edited by Wil McCarthy, Martin H. Greenberg and John Helfers that recasts fairy tales in a science-fiction setting. However, "these stories are easy to read, entertaining, but ultimately forgettable," she says.
Chet digs through the attic of EC Comics and strikes gold with Tales of Terror: The EC Companion, compiled by Fred von Bernewitz and Grant Geissman. "There's so much material here that it would take pages just to give you a good idea of the contents," Chet enthuses. "You will spend countless happy hours in these colorfully illustrated pages."
Michael Vance has high praise for Bone: Old Man's Cave, a collected work by Jeff Smith. "Stripped to the bone, this comic book is entertaining, intriguing and exciting, and Bone receives my highest recommendation for readers of all ages," he says.
Today from Mark Allen, we have a look at John Byrne's redefining Superman: Man of Steel. Byrne, Mark says, "seemed to be able to capture the strength and confidence of the character, while adding a certain fun, playful factor that Superman had not had since his inception."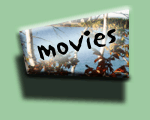 Janine Kauffman takes a holiday at Gosford Park, a British upper-crust whodunnit. "Plow through the accents, have patience in sorting out who's related to whom, and enjoy a great piece of work by Robert Altman and a cast of wondrous skill," Janine says.
Tom plunges back into the civil war among angels in The Prophecy II. Read his review to learn what strengths in the first film were lacking in the second.
And we're off to start preparing for next week's update! Have an oo-da-lolly kind of week 'til then!
2 November 2002
Did everyone enjoy the turning of the season? Were there costumes and candy and festivities galore? Heck, even my ever-lovin' dog Morgan got into the act, dressing up as a pirate to celebrate the day! Now is the time to enjoy autumn (although a little less of the cold and wet would be nice -- must keep reminding myself, "we need the rain, we need the rain...") while staving off the commercial rush towards winter and Christmas. So sit back with a mug of mulled cider and some warm gingerbread and enjoy another fine assortment of new reviews!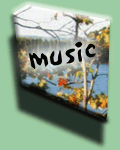 Tom Knapp begins the day's festivities with an interview with Fergus O'Byrne, an opinionated member of the Newfoundland band A Crowd of Bold Sharemen. Read the interview to learn a bit about Newfoundland's unique musical tradition! (And look to the end of the music section for more coverage of Celtic Colours!)
DeDannan has been a consistently dominant force on the Irish music scene, and Nicky Rossiter explains some of the band's appeal with his review of 1998's Jacket of Batteries, featuring Eleanor Shanley on vocals.
Jennifer Hanson enjoys the collaboration between Karen Tweed and Timo Alakotila, who blend English, Irish and Swedish traditional music with a range of outside influences on May Monday. "It doesn't reach out and grab you by the throat, but repeated listens allow the subtle pleasures of this music to reveal themselves," Jennifer says.
Eric Bogle's songs stand the test of time, and Rossiter says Mirrors may be more relevent now than it was when first released in 1993. "He writes songs that have a story to tell, and he tells them with a combination of wit, melody and often heartbreaking description," Nicky says.
Tom really enjoys the a cappella singing of the five Irish women in Fallen Angels. Their self-titled CD "will be a hit with anyone who likes gorgeous voices," he says. "My only question is, where is the band's second album?"
Harken back to the days of King Arthur along with Laurie Thayer and La Nef, whose Perceval: The Quest for the Grail divides the hero's life into two volumes of courtly music. "Singers and instrumentalists come together to create an amazing, note-perfect experience," Laurie says. "All that's missing is the visual element, but if you sit back and close your eyes, you can supply that yourself."
Wil Owen provides a lesson about the mbira and discusses the success -- despite some complications of Stella Chiweshe's Talking Mbira: Spirits of Liberation. "Chiweshe is a very spiritual person, and a lot of that spirituality translates into her music," Wil says.
Tom is smiling after listening closely to Nature's Bride by Pamela Wyn Shannon. "Shannon spurns the angst and anger so common in folk music," he says. "She is very earthy, with a love of nature that soars in her songs."
Virginia MacIsaac slips back into childhood with Songs You Oughta Know, a CD by Darryl and Dallas Cornell and the Roosevelt School 5th-graders. "The children's voices are a great complement to the adults' singing and playing," Virginia says. "Some of these songs I haven't heard since my father sang around the house almost 40 years ago."
Steve Klingaman presents a slice of small-town life in Packwood. "Klingaman shows that he can take the nuts and bolts of rural life and turn them into effective songs," Jennifer notes. "If he continues to take this as a subject, he will be treading a path that has brought acclaim to songwriters such as Lucinda Williams and Slaid Cleaves, among others."
Sarah Meador likes this self-titled album from country singer Joe Nichols "when he's not in love or breaking up. ... If he can move away from the starry eyes and experiment more, Nichols could be great."
Nicky gets Righteous! with the Holmes Brothers on a newly remastered blues release from Rounder Records. "The Holmes Brothers are a phenomenon and should not be missed by anyone who wants their music and lyrics delivered by those who sound as if they mean every syllable," Nicky asserts.
Alex de Grassi and G.E. Stinson collaborate on guitar-based jazz for Shortwave Postcard. Says Tom Schulte, "the duo's impressive technique is transmogrified through improvisation and extemporaneous manipulation of frequencies."
Sarah enjoys the new age sound of AngeLight, but wishes she could learn more about the Russian musicians behind Energy's Music and Warrior of Spirit. "AngeLight's complex tunes and decisive musical shifts should appeal to fans of Enigma and other new age bands that have found a popular audience, as well as to those who want a meditative tape without any whalesongs or sounds of nature," Sarah says.
Wil likes the music but not the package in Mason Daring's soundtrack to Sunshine State. See why!
As promised, Tom has another installment in our ongoing coverage of Celtic Colours. Today, he provides reviews of two more concerts in the week-long series, Kelly's Dream with Liz Carroll, Buddy MacDonald and Sharon Shannon, and the Bards & Ballads singer-songwriter spotlight featuring Margaret Bennett, Kris Drever, Lennie Gallant, Buddy MacDonald and Eleanor McEvoy.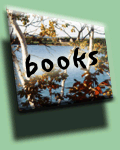 Accidental cannabalism sets the plot in motion in The Beasts of Barakhai, the first book in Micky Zucker Reichert's The Books of Barakhai series. "Reichart has created remarkably credible characters, many of whom are as expressive in animal form as they are in human form," says Donna. "The plot is compelling, if plagued by the occasional hole, and the conclusion is strong and satisfying."
Tom was quickly absorbed by The Summer Country, a book by James A. Hetley. "This is a richly woven debut novel for Hetley, a bold entry into the realm of contemporary fantasy," Tom says. "I hope to see more in this vein from him soon."
Gregg Thurlbeck reconsiders the merits of swatting flies after reading Charles Pellegrino's compelling science-fiction novel Dust. "He draws upon his wide-ranging expertise and the research of colleagues in numerous other fields (from entomology to economics) to craft an end-of-the-world-as-we-know-it story in which the fragility of our society rings alarmingly true," Gregg explains.
Laurie pops back in with a review of Jody Lynn Nye's sci-fi adventure Medicine Show. "The plot moves along at quite a sprightly pace, keeping the reader engaged, while the viewpoint switches from character to character, catching all the major players and most of the secondary ones," Laurie says. "Nye also adds a dollop of humor -- watch for the pointed jabs at certain views of sci-fi aliens, for instance."
Pamela Murray Winters explores the sin of gluttony with Nan Lyons in Gluttony: More Is More, the first book in Red Rock's Sin Series. "The subject matter rambles more than a Ruby Tuesday menu, from food fetishes to cuisine in the cinema," Pamela says.
Michael Vance felt his hackles raise when one of the creators of Sigil: Mark of Power boasted about its distinctiveness. Alas, Michael says, "Sigil is average. ... Sigil is not a poor comic book. It just isn't the powerhouse claimed."
Mark Allen recounts the landmark storytelling wrought by Frank Miller in Marvel's Daredevil series, a chapter in the hero's life recaptured in Visionaries, Vol. 2. "Intrigue, betrayal, tragedy. Only three of the many ingredients that make this book impossible to put down," Mark says. "An extremely moving story, it even allows the hero to have all-too-human weaknesses."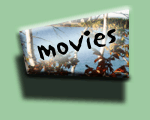 Jamie O'Brien explores the politics of music in Freedom Highway: Songs That Shaped a Century, an Irish documentary with a point about traditional songs. "From the dirt roads of the Deep South to the streets of Seattle, across continents and through time, music has brought people together and helped express their protests, their outrage and their sense of injustice," Jamie explains.
Miles O'Dometer takes a cruise down Mulholland Dr. with director David Lynch. "Mulholland Dr. is billed as 'a love story in the city of dreams,'" Miles says. "But be forewarned: the love is of the lusty variety and nearly all the dreams are nightmares."
And that brings another edition to an end. Have a great week, people, and we'll see you back here soon!
31 October 2002
Boo!
You guessed it, it's our special mini-edition to celebrate Halloween and it's more ancient antecedent, Samhain. First, we have a review of a new scholarly work on the subject, Mark Oxbrow's Halloween: Pagan Festival to Trick or

Treat. "Oxbrow debunks many myths about the origins of Halloween and lays substantial groundwork for understanding the melange of pagan and Christian fetes and festivals that evolved into the holiday we know today," says reviewer Tom Knapp. "Oxbrow has done plenty of academic research here, but his text is enlivened by elements of folklore, literature and his own experiences, too."
And how better to celebrate Halloween than with a bunch of ghosts? Tom gleefully admits his fondness for the comedy classic Ghostbusters, which unleashed Bill Murray, Dan Aykroyd and Harold Ramis on the field of parapsychology. "The plot is clever, the dialogue brilliant and the delivery perfect," Tom enthuses. "It's good, solid fun that will no doubt continue making me laugh for years to come."
Also today, Sarah Meador notes that Halloween has become the official launch date for shopping malls across America to begin blaring Christmas music to the masses. To mark the day, Sarah shares a selection from Maggie Sansone & Ensemble Galilei, who restored Sarah's Christmas spirit with Ancient Noels. "This is what Christmas sounds like, under the crinkle of wrapping paper," she says. "This is the music of winter mornings, holding the quiet joy of promised renewal."
And just to keep our readers sated with creepy-crawlies for the next few days, here are a few good books and movies to accentuate that Halloween atmosphere....
Books: Richard Chizmar & Robert Morrish, October Dreams: A Celebration of Halloween; Joseph A. Citro, Passing Strange: True Tales of New England Hauntings &

Horror; Tanya Huff, Summon the Keeper; and Patrick M. Mendoza, Between Midnight & Morning: Historic Hauntings & Ghost Tales from the Frontier, Hispanic & Native American Traditions.
More books: Christopher Moore, Bloodsucking Fiends: A Love Story; John Pelan, The Darker Side: Generations of Horror; Silver Ravenwolf, Halloween Customs, Spells & Recipes; Chet Williamson, Second Chance; and John Hardy Wright, Sorcery in Salem.
Movies: The Blair Witch Project, Carnival of Souls, From Dusk Till Dawn, In the Mouth of Madness, The Nightmare Before Christmas and Sleepy Hollow.
Check out more of our Halloween/Samhain recommendations! And, with that, see you in a day or two with another full-size update!